Stephen Curry celebrated the big 3-0 in style.
The Golden State Warriors star's age will match his uniform come Wednesday. On Monday night, there was a surprise party in his honor. Let's just say he knows how to make an entrance:
Steph pulled up to his birthday party on a yacht ? (via @matt_barnes22) pic.twitter.com/k8dYd2lVo0

— Bleacher Report (@BleacherReport) March 13, 2018
Steph was living his best life at the party:
Steph Curry was fed ribs while E-40 peformed.
Steph getting fed ribs while sitting on stage while E40 performs "U and dat" ?? pic.twitter.com/CAW4MODXZD

— Alex (@Dubs408) March 13, 2018
Dancing Klay Thompson was back:
Dancing Klay Thompson is back! ? pic.twitter.com/F9NofFI7r8

— SONTLive Sports (@SONTLive) March 13, 2018
Steve Kerr and Mike Brown even danced:
Steve Kerr and Mike Brown dancing on stage at Steph Curry's birthday party is the best clip you'll see on the internet today. pic.twitter.com/IFJ4Iym6qu

— Warriors Talk (@JaeAzizi) March 13, 2018
The photo booth looked like fun: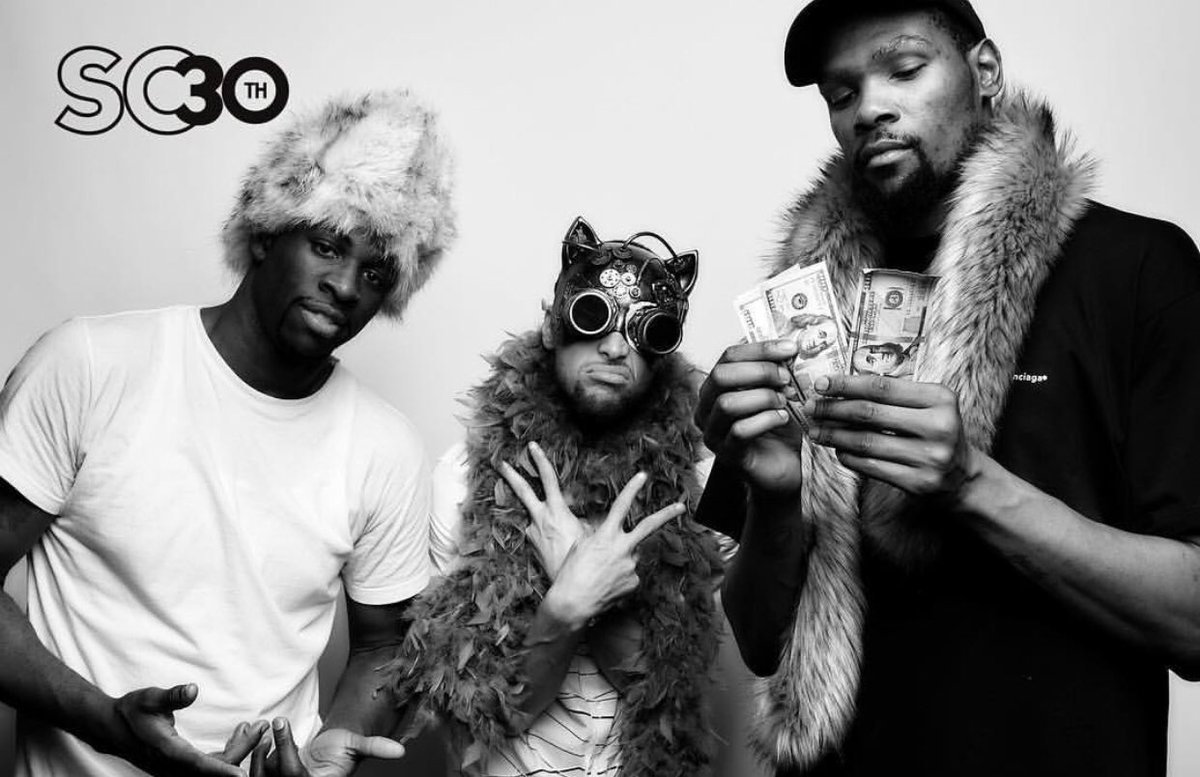 The Warriors were originally scheduled to practice Tuesday before the game against the Los Angeles Lakers on Wednesday (Curry's actual birthday) at Oracle Arena. But looks like everyone had too much fun:
Warriors just announced they canceled practice today. Everyone in recovery mode after Curry's 30th.

— Anthony Slater (@anthonyVslater) March 13, 2018