With the new NFL season fast approaching here are 100 players, and about 10 honorable mentions from this past NFL season. Big names tend to take over most top 100 player lists, which is usually acceptable. Except there are always a handful of players who make the NFL top 100 list but didn't really have a great season because of injury or just bad play. My list is made up of NFL players who I believed impacted their teams greatly on and off the field, were stat leaders, and simply balled out this past season. This does mean that players like JJ Watt and Odell Beckham Jr. won't make this list because they missed most of the season. A lot of this list is based off of my own judgment, and not just the stats itself. I'll go down the list 20 players at a time mostly explaining why I had some players above others and so forth. Look out for a consensus top 100 NFL players list of 2017 brought to you from me, and fellow writer Kodey Stauffer coming soon.
Numbers 81-100 
Yes, I left Aaron Rodgers off this list in favor of Deshaun Watson. Let me break it down. Both players played in 7 games this past season. That does include the game where Aaron Rodgers got hurt in the first quarter and the first regular season game where Deshaun Watson entered in the second half of the game. If I disregard those two games, they both played 6 full games. Watson's stats in those 6 full games were 1,597 passing yards, 18 passing touchdowns, 7 interceptions, 253 rushing yards, and 2 rushing touchdowns. Rodger's stats in those 6 full games were 1,657 passing yards, 16 passing touchdowns, 6 interceptions, and 126 rushing yards. Watson did have one more loss than Rodgers in those 6 full games they played. I put Deshaun Watson over Aaron Rodgers mostly because he put up similar if not better numbers than him as a rookie.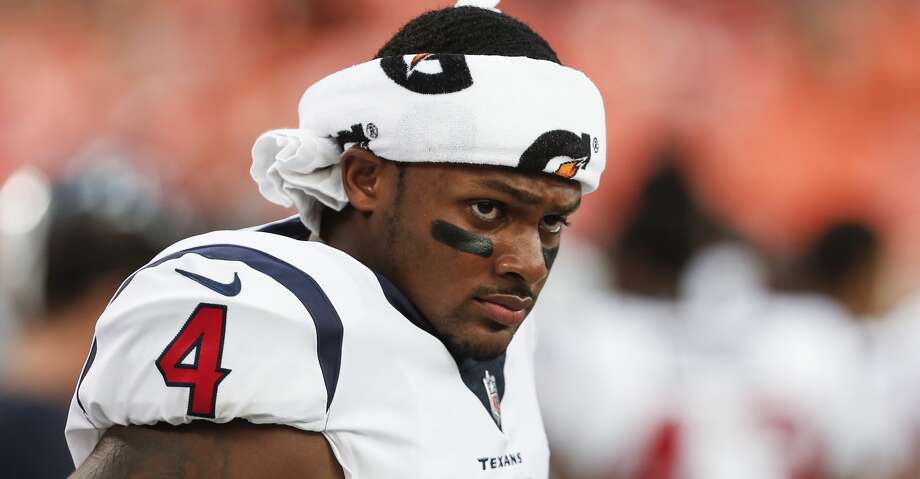 Watson is a dual-threat quarterback, so naturally, he can put up better all-around stats than Rodgers. Except passing wise he surpassed him almost in everything but passing yards. Watson is a great talent, and looking at the 6 games they both played I have to give Watson the edge. It was a stretch to include either quarterback in the top 100, but I felt like it was fitting to include him here. I know I put him over Matt Ryan, but I've always thought Matt Ryan was a product of the great weapons he had around him. Both Rodgers and Watson have less to work with than Ryan, and I simply felt like they had more of an impact on their teams than Ryan had on the Falcons. These are just my opinions, and Matt Ryan did barely miss out in all honesty.
Patrick Peterson and Larry Fitzgerald are this low mostly because of how poorly the Cardinals performed this past season. Stat wise Fitz had a great season, but the skeptic in me can't help but think about how a lot of those stats got them barely making it to 8-8. Stat wise Patrick Peterson didn't have a great year, but everyone knows that the longer a great corner is in the league the lower their stats get. He's still a good enough presence where he can shut down opposing number 1 receivers with ease.
We will be releasing 61-80 on Monday!