With the new NFL season fast approaching here are 100 players, and about 10 honorable mentions from this past NFL season. Big names tend to take over most top 100 player lists, which is usually acceptable. Except there are always a handful of players who make the NFL top 100 list but didn't really have a great season because of injury or just bad play. My list is made up of NFL players who I believed impacted their teams greatly on and off the field, were stat leaders, and simply balled out this past season. This does mean that players like JJ Watt and Odell Beckham Jr. won't make this list because they missed most of the season. A lot of this list is based off of my own judgment, and not just the stats itself. I'll go down the list 20 players at a time mostly explaining why I had some players above others and so forth. Look out for a consensus top 100 NFL players list of 2017 brought to you from me, and fellow writer Kodey Stauffer coming soon.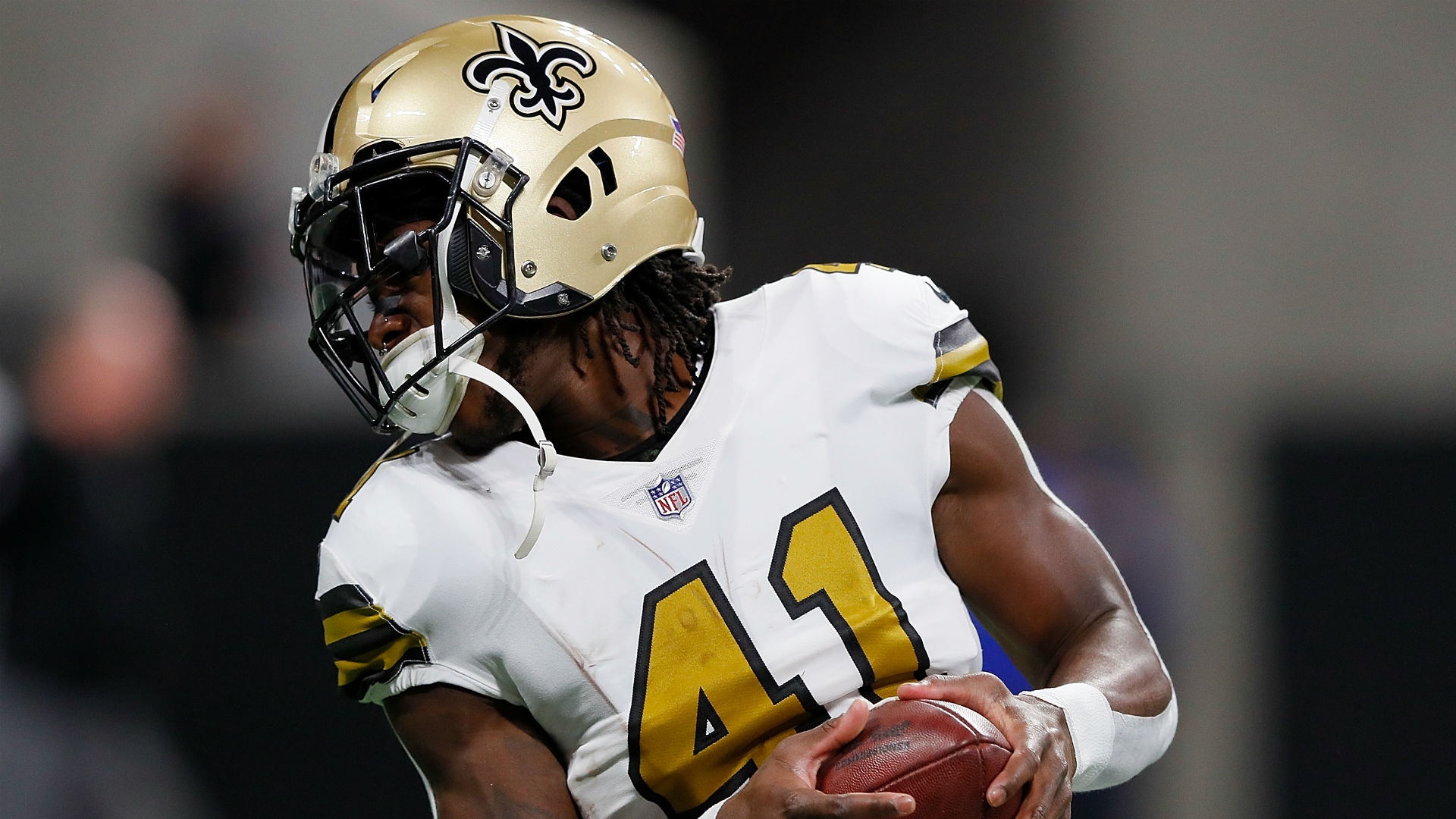 21. Luke Kuechly
22. Calais Campbell
23. Drew Brees
24. Alvin Kamara
25. Darius Slay
26. A.J. Green
27. Travis Kelce
28. Ben Roethlisberger
29. Marcus Peters
30. Everson Griffen
31. Kevin Byard
32. Jadeveon Clowney
33. Earl Thomas
34. Jarvis Landry
35. Matthew Stafford
36. Leonard Fournette
37. Philip Rivers
38. Casey Hayward
39. Jared Goff
40. David Decastro
Alvin Kamara is still pretty high up this list, but I was very tempted to move him up higher than where I have him. This guy had 728 rushing yards and 8 rushing touchdowns, while splitting carries with Mark Ingram on the year. That's pretty impressive, but when you throw in the 826 receiving yards and 5 receiving touchdowns he had that says much more. Although he was a rookie, he showed his versatility for the Saints and really help revitalize a Saints team that has been leaning on Drew Brees heavily the past couple years. Those receiving numbers are better than some number two wide receivers, and it's crazy to think it was all done in his first year in the NFL. Kamara simply took the NFL by storm this past season and was a big reason why the Saints made such a good run despite losing to the Vikings on a lucky play.
Speaking of rookie running backs Leonard Fournette made it into the top 40, not because of his stats but mostly because of his impact on the Jaguars offense. Fournette gave them a great identity for the entire Jaguars offense to get behind his rookie year. He's a workhorse running back who would cut up defense after defense. Having a guy like Fournette stabilize a shaky offensive situation for Blake Bortles who was asked to do more than he could too early, which resulted in regression. With Bortles gaining back his confidence, along with a hungry and young Leonard Fournette this Jaguars team will be exciting to watch next season.
There are two players in this top 40 who I definitely wouldn't have considered top 40 players the previous season before the 2017 season. Those two would be Jared Goff and Kevin Byard. Jared Goff benefited greatly from the Rams upgrading their head coach. Jeff Fisher has never been that great of a coach, and Sean McVay was brought in as a fresh breath of air for this Rams team that has underachieved greatly these past couple years. Jared Goff is only getting started, and he will only improve under Sean McVay. Kevin Byard, on the other hand, wasn't a well-known name until this year when he broke out picking off the ball 8 times. He became a big part of Tennessee's success this season and had a very underrated but good season.
To see the previous list #s 41-60 click here.