Well, this one was easy to predict. Tommy Lee has a new wife. And she's as good looking as you'd expect. The dude is 56 years old and somehow girls find this attractive:
I guess she was a Vine star (Good bye Vine) and her name is Brittany Furlan. And now she's starting an acting career, Tommy Lee went on his Instagram and posted this picture:
You got to love his comment too: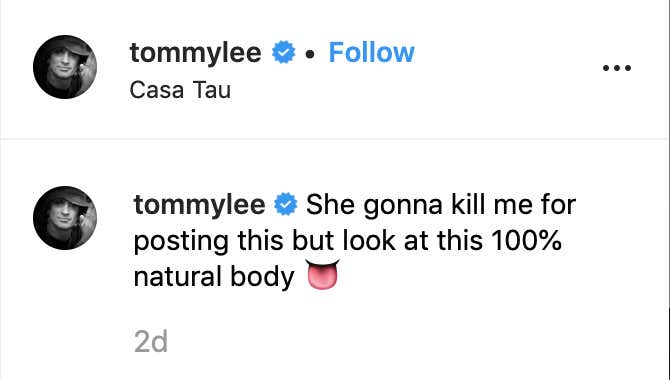 Anyways, we of course had to look up more picture of her… so here you go.. enjoy:
56 and still humming. Great job by Tommy Lee.