Tiger Woods and Phil Mickelson are planning a "$10 million winner-take-all, 18-hole death match" to be on national television, according to Alan Shipnuck of Golf.com.
The two were originally aiming for a July 3 date, though it got pushed back.
"We're working on a different date," Mickelson said Thursday. "I thought it was done for the 3rd, but obviously it wasn't."
Mickelson added of the stakes: "It's a ridiculous amount of money. No matter how much money you have, this amount will take both of us out of our comfort zone."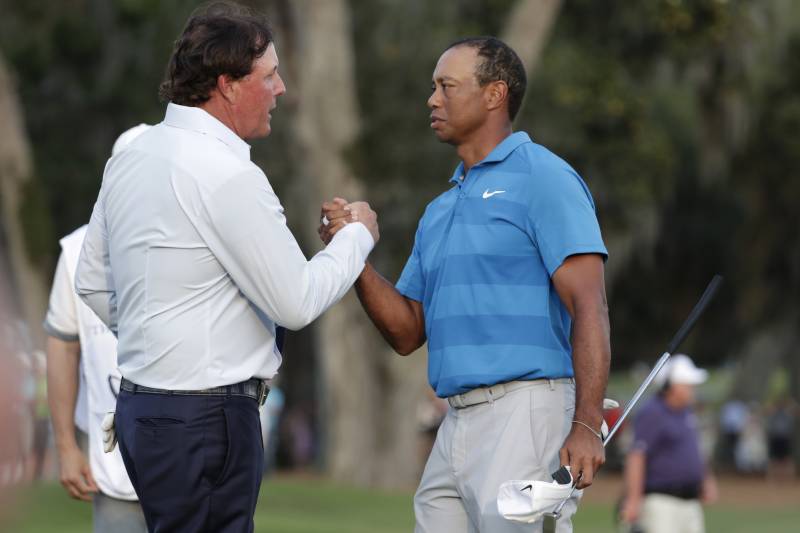 While negotiations for the matchup have been going on for a while, per Shipnuck, Mickelson first floated it publicly during the Masters:
"The excitement that's been going on around here, it gets me thinking: Why don't we just bypass all the ancillary stuff of a tournament and just go head-to-head and just have kind of a high-stakes, winner-take-all match? Now, I don't know if he wants a piece of me, but I just think it would be something that would be really fun for us to do, and I think there would be a lot of interest in it if we just went straight to the final round."
Would you watch this 18 hole match?