The NFL training camp can be exhausting for many players. And many times players are their away from their families for weeks on end. During training camp yesterday, Falcons WR Mohamed Sanu got a nice surprise visitor to training camp; his son. And their interaction is just a great moment between father and son.
It just makes you say "awwwW":
Seems like Sanu has a very nice family: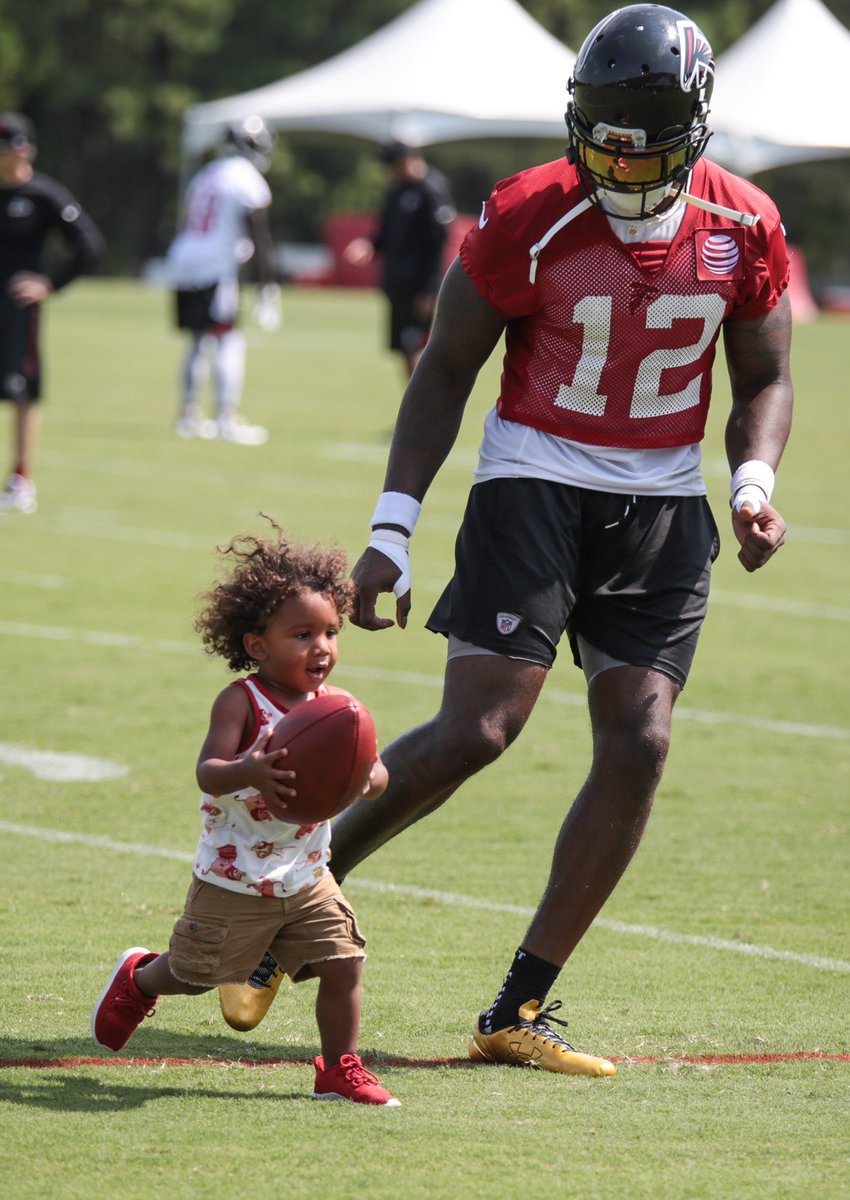 Just a touching moment during the dog days of summer.