Wally Backman is a former 2nd basemen for the New York Mets. And at one point was the Triple A manager for the New York Mets affiliates in Buffalo and New York. Wally was part of the New York Mets during their 1984 World Series championship. He spent 14 years in the Major Leagues mostly for the New York Mets but did have brief stints with the Pittsburgh Pirates, Philadelphia Phillies and the Seattle Mariners. And he had one of, if not the best, tirades of all time.
He then became the manger for the South Georgia Peanuts which is part of an independent league. Where he had the greatest tirade we have ever seen.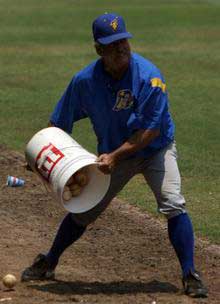 Please be careful because we almost passed out from laughter.
Is this the greatest managerial ejection you have ever seen?