Colorado Rockies
As a young MLB franchise, the Colorado Rockies don't have an overly strong Mount Rushmore. But they still have their fair share of significant figures with some godly numbers. The Rockies have never won a World Series but have appeared in one World Series in their franchise history.
Todd Helton
Fun Fact: Todd Helton was Peyton Manning's backup in college at QB. But when he got to the MLB he got his groove quick. He finished 2nd in rookie of the year voting in 1998 batting .315 with 25 HRs and 97 RBI.
Two years later, Helton would make his first All Star Game and won a the Silver Slugger. He batted .372/.463/.698 and led the league in with 216 hits, 59 doubles and 147 RBI.
Helton was a five time All Star and four time Silver slugger and he could field great as well as he won three Gold Gloves. He's the greatest Rockie's player ever.
Larry Walker
When Larry Walker arrived in Colorado he was already known as a excellent right fielder and a solid hitter. But when he arrived in Colorado he really took a step up. In his first season in Colorado Walker had his first 100 RBI season and hit 36 home runs for the first time in his career.
He would go on to continue smashing the ball out of the park hitting over 35 home runs over four times including a NL best 49 home runs in 1997.
He wasn't just a power hitter for The Rockies he won three battle titles and from 1997 through 2001 Walker posted an amazing .357/.445./.658,  and hit 156 home runs. He made the All-Star team four time and won the 1997 NL MVP. During his time in Colorado he batted .334 with 258 home runs, 297 doubles and stealing 126 bases.
Troy Tulowitzki 
Troy Tulowitzki was an excellent player with the Colorado Rockies when he was on the field. The problem was making sure he stayed healthy.
He flashed that excellence in his first full seasons, posting a .291/.359/.479 batting line, hitting 24 homers and driving in 99 runs as he finished second in the Rookie of the Year vote. Tulowitzki began to show his solid all around game, as he starred with the bat and the glove. He ended up making four All Star Games as a Rockie, finishing in the top ten of the MVP vote three times. He was a two time Silver Slugger and Gold Glove winner, as he was one of the top defensive shortstops in the game.
The problem was keeping him on the field. He suffered a torn quadriceps tendon, a broken rib, and a fractured wrist, along with a myriad of other injuries. That time spent on the disabled list hampered his overall performance, yet Tulowitzki was still making history when he stepped on the diamond.
Matt Holiday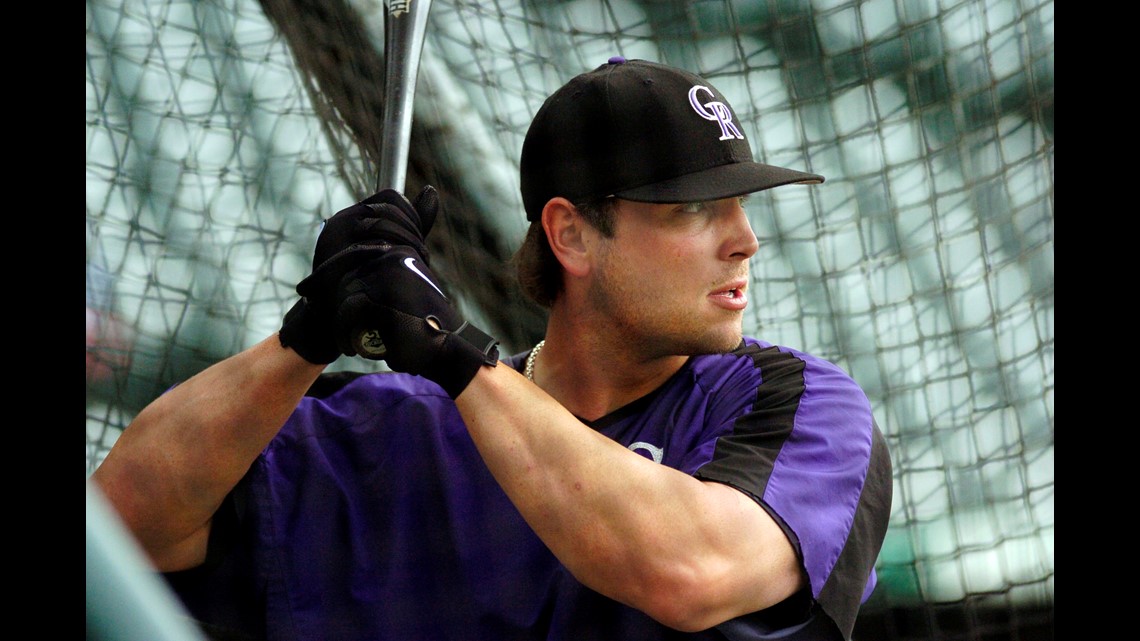 Matt Holiday gets the last spot on this list for the impressive numbers and significant moments he had in Colorado.
Many argue that Holiday might not have touched the home plate in the 2007 Wild Card game that scored the winning run. But that's the most significant moment in franchise history and it defined "Rocktober".
In 2007 Holiday had his best season in Colorado batting .340 with 36 home runs, 50 doubles, and 137 RBI.
Grade: 1 Cliff