The Houston Rockets are one of the least appreciated franchises in the NBA. If you go look at their history (founded in 1967).The Rockets have been a fun franchise that has reached multiple NBA championships and won back to back championships in the 1990s. This is one of the most under rated Mount Rushmores that feature potentially 4 hall of famers.
Hakeem Olajuwan
Hakeem Olajuwan (formely Akeem) was one of the most skilled bigs to ever play the game of basketball. A true force of nature and a great two way player, Hakeem didn't even start playing basketball until he was 18 years old when he figured he was too tall for soccer.
He grew up in Nigeria but came to play college basketball at the University of Houston. Hakeem won an MVP award and two defensive player of the year awards during his time for the Rockets. He also let the Rockets to back to back NBA championships in 1994 & 1995.
He is the Rockets all time leader in games, minutes, points, rebounds, steals and blocks. He is the greatest Houston Rocket of all time.
Moses Malone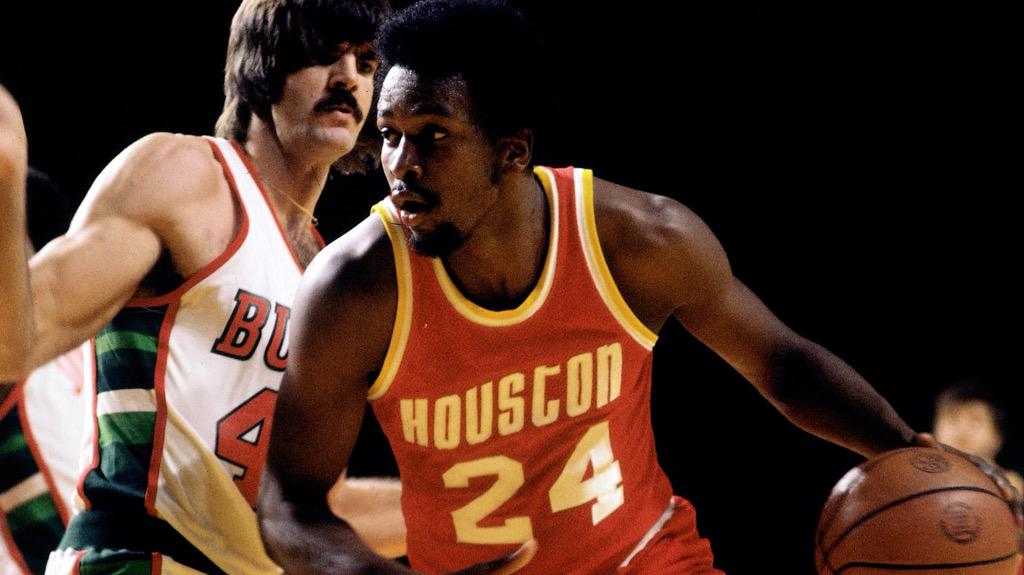 Moses Malone was a force. And a physical one at that. He was one of the most dominant rebounders in NBA history.
He only played on the Houston Rockets for 5 seasons but they were definitely memorable seasons and he won two MVP awards in a span of 5 years in Houston.
In the 1981-1982 season Moses Malone put up one of the most memorable stat lines in NBA history average 31.1 Points Per Game and 14.8 Rebounds. During his second season with the Rockets he averaged 17.6 Rebounds a game.
Yao Ming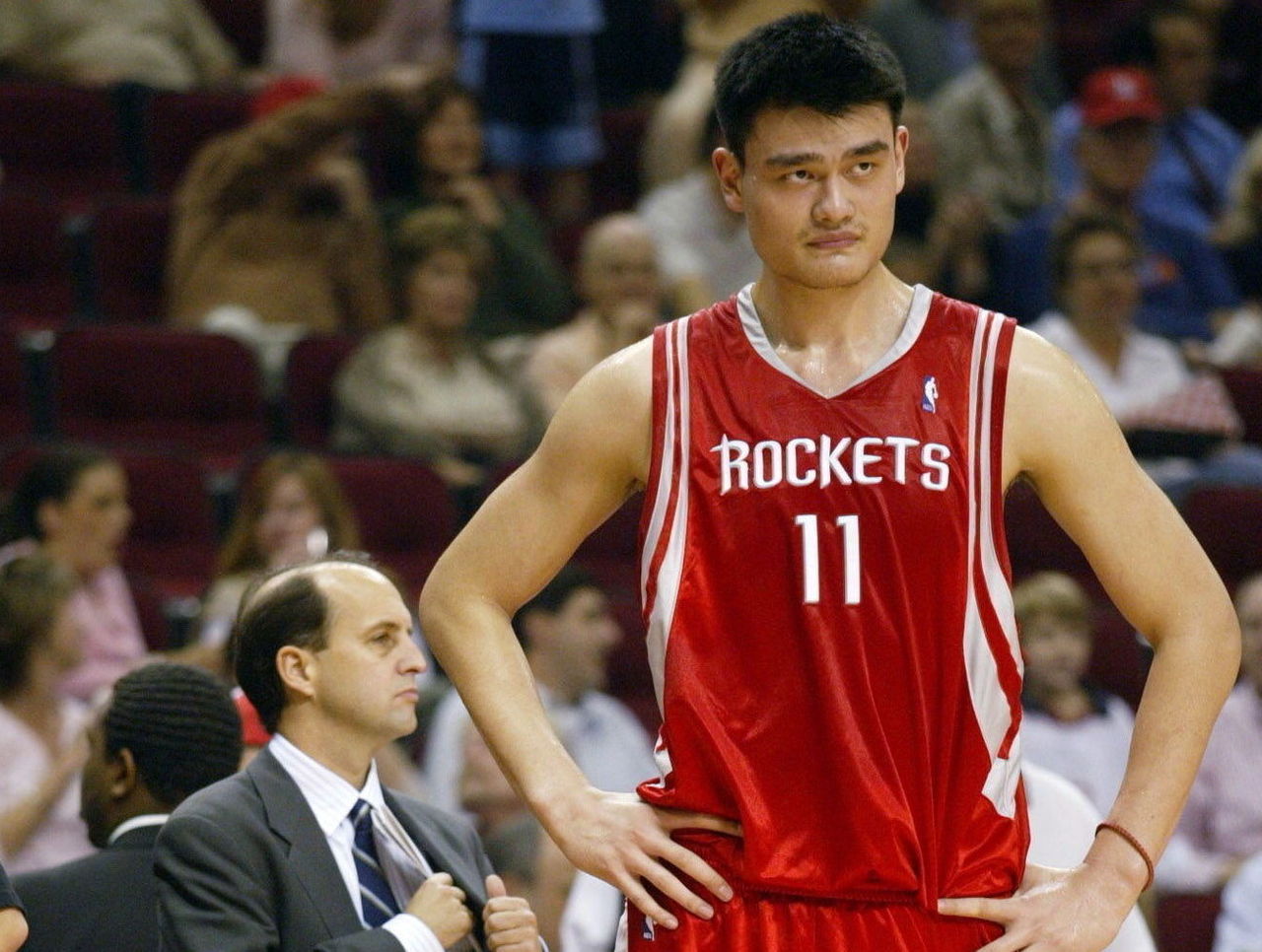 Yao might be one of the most under rated NBA players of our generation. Because Yao Ming was actually really good but was plagued by injuries.
Which I guess you'd expect if you were 7 foot 6. His impact was more then his stats however. His 7 foot 6 frame and his warm personality helped bring millions of fans from China to watch the NBA on TV and made the Houston Rockets and international household brand. This impact is bigger then basketball.
However, Yao was still great on the court averaging 19 points per game and 9.2 rebounds.
James Harden
James Harden came to Houston VIA trade from Oklahoma City. And he has not been disappointing. He has led the Rockets to two Western Conference Finals appearances and many argue if it wasn't for an injury to Chris Paul, that the Rockets could have won the NBA championship.
Harden has an MVP during his stint with the Rockets.
During his 2018 MVP season, Harden averaged 30.4 points per game, 8.8 assists, and 5.4 rebounds and led the Rockets to the best record in the NBA.