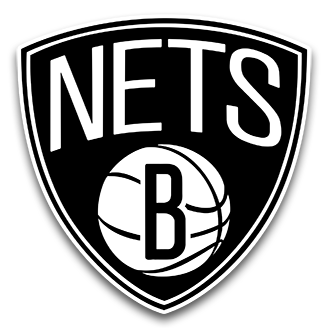 The Brooklyn Nets who were formerly the New Jersey Nets do not have one of the most iconic or historic histories. The Nets made the NBA Finals two times in back to back years in 2002 and 2003 with Jason Kidd. This was the absolute apex of the franchise. They had a couple of Hall of Famers make brief stops in Brooklyn when the Celtics traded Kevin Garnett and Paul Pierce to Brooklyn.The Good news for Nets fans is the Brooklyn aspect and the revitalization of the city. If the Nets play their cards right they could have a bright future, and there's room on the list for new members of this Mount Rushmore.
Jason Kidd 
Jason Kidd came to New Jersey and immediately changed the culture of the franchise on arrival after the Nets made a trade with the Phoenix Suns to bring the triple double machine. Kidd was a seven-time All-Star for the Nets, a three-time All-NBA performer and was named All-Defensive six times.
He was also second in the MVP voting in 2001-02.Kidd led the NBA in assists in 2002-03 and 2003-04, was second in 2001-02, third in 2004-05 and 2006-07 and fifth in 2005-06.
He also finished third in steals in 2001-02 and fifth in 2002-03. With Kidd, the Nets reached the NBA Finals for the first time, getting there in both 2002 and 2003. The Jason Kidd era in New Jersey was the best era in Nets history.
Drazen Petrovic
This one is a bit tragic. June 7, 1993, at the age of 28 when a car in which he was riding was crashed into by a truck that lost control on a rain-slick autobahn between Nuremburg and Munich, Germany.
Drazen is arguably the best Croatian NBA player of all time. Petrovic was a star with the Nets, earning All-NBA honors in 1992-93 and finishing second in the NBA in 3-point shooting in 1991-92 and third in 1992-93. In three seasons in New Jersey, Drazen averaged 19.5 points, 2.9 assists, 2.8 rebounds and 1.2 steals in 33.7 minutes per game, shooting .511/.437/.846.
He is fourth in NBA history with a 3-point percentage of .437 and was inducted into the Basketball Hall of Fame in 2002.
Buck Williams
The New Jersey Nets selected Buck Williams third overall in the 1981 NBA draft out of the University of Maryland. He became the face of the franchise for most of the 1980s, earning Rookie of the Year honors in 1981-82, three All-Star bids, an All-NBA selection in 1982-83 and an All-Defensive nod in 1987-88.
Williams was second in the NBA in rebounding in 1982-83 and 1983-84; third in 1981-82, 1984-85, 1985-86 and 1986-87; and fifth in 1987-88.In eight seasons in New Jersey.
Williams averaged 16.4 points, 11.9 rebounds, 1.5 assists and 1.1 blocks in 36.4 minutes per game, shooting .550/.100/.649.
Brooke Lopez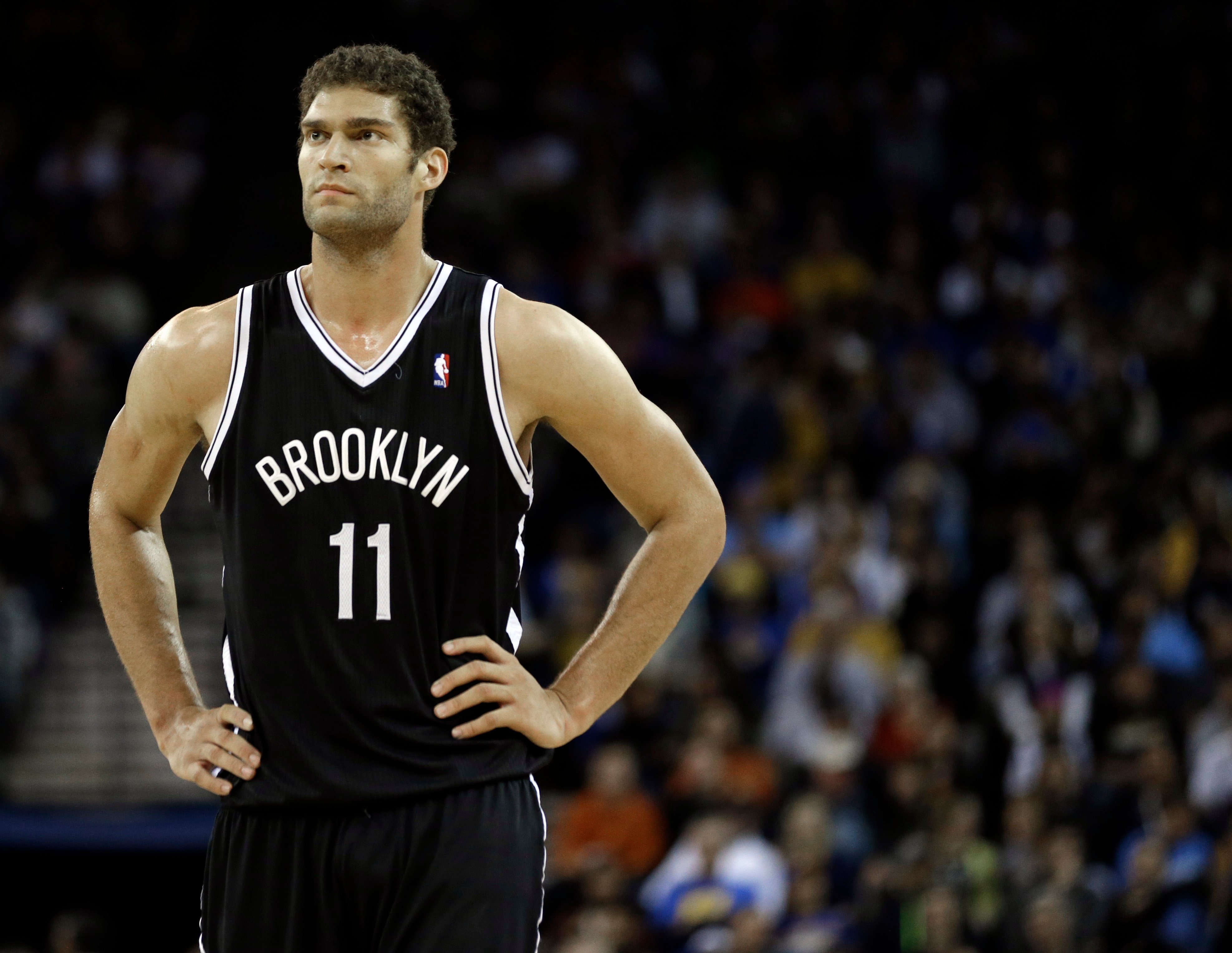 The Brook Lopez era in Brooklyn was definitely a stat stuffing but not winning producing era. Lopez was a an All-American in Stanford before being taken 10th overall by the Nets in the 2008 NBA draft. In eight seasons in New Jersey and Brooklyn,
Lopez has averaged 17.9 points, 7.3 rebounds, 1.7 blocks and 1.3 assists in 32.5 minutes per game, shooting .511/1-for-17/.792. Lopez was an All-Rookie selection in 2008-09 and an All-Star in 2013 for the Nets, but missed almost all of the 2011-12 and 2013-14 seasons because of a broken foot.
It was a somewhat underwhelming era with the Nets never being a championship contender or Eastern Conference finals contender during his time. But it's hard to argue that Brook wasn't a bright spot for the Nets.
Grade: 1 Cliff