The Toronto Raptors are the only team currently to play outside of the United States. Based in Canada, they are basically the team of Canada. They were only founded in 1995 and have already had memorable memories making it to multiple Eastern Conference finals.The Raptors have a bright future ahead as this organization has shown it knows how to grow players. And just won the 2019 NBA Championship.
Vince Carter
Vince Carter didn't get out of Toronto on the greatest of terms but he is undoubtedly one of the greatest Raptors in franchise history.
Carter was the Raptors' first superstar and the first superstar in Canada. He had the cool shoes, the rim rockin' dunks and was the star of the NBA.
Carter played seven seasons in Toronto, averaging 23.4 points, 5.2 rebounds and 3.9 assists per game and leading the team to their first playoff series win.
Chris Bosh
Chris Bosh hit the peak of his career with the Miami Heat but what he did at the beginning for the Raptors definitely deserves recognition.
Bosh played seven seasons with the Raptors, averaging 20.2 points, 9.4 rebounds and 2.2 assists per game.
He made five All-Star games over that span and was consistently one of the most productive big men in the league. People even made fun of the Chris Bosh sometimes that he may have looked like a Raptor.
Kawhi Leonard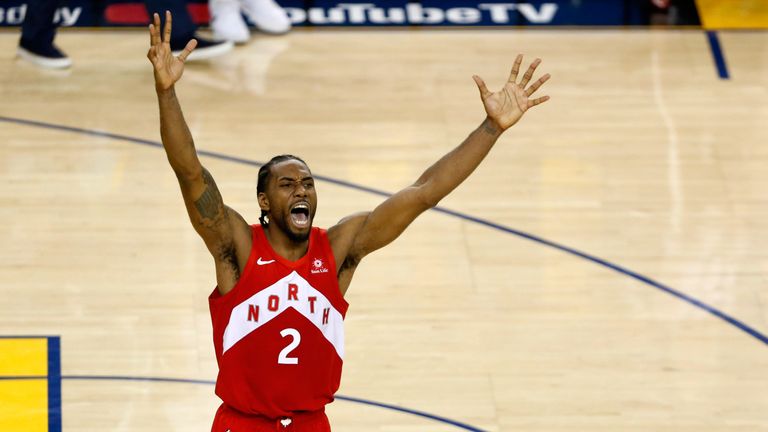 The Toronto Raptors were not Kawhi Leonard's preferred team when he requested a trade from San Antonio a year ago.
But where do the Raptors stand now, as Leonard – a champion and Finals MVP for the second time in his career – gets ready to hit free agency?
You can look at it two ways.
Kyle Lowry
After battling injuries in his first season, Lowry averaged career-highs at the time in points (17.9 points per game) and assists (7.4 assists per game), helping the Raptors win the Atlantic Division. Lowry's progression continued over the next few seasons as he made his first All-Star Game in the 2014-15 season.
This also began a four-year streak of All-Star appearances for Lowry. The 2015-16 season was arguably Lowry's career-year as he earned All-NBA honors for the first time (making the third team) and leading the Raptors to their first Eastern Conference Finals.
While his play dipped this past season, he's still one of the league's better point guards and is one of the catalysts of the best era in Raptors history .Lowry helped The Toronto Raptors win their first ever NBA Championship in 2019 along side Kawhi Leonard by defeating The Golden State Warriors.