With the NFL draft now in the past, and free agent signings relatively wrapped up we are fast approaching the start of a new football season in a couple months. A lot of different moves have been made, and this is SONTLive writer Simon Villanoz evaluation of every team's offseason as of now. A division will be evaluated every week and a team released one by one. Today we cover :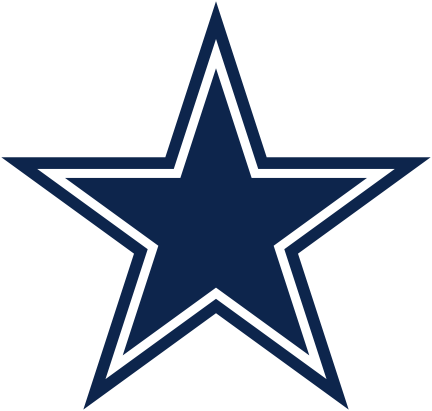 The Dallas Cowboys:
Significant Additions:
Cameron Fleming
Allen Hurns
Deonte Thompson
Kony Ealy
Tavon Austin
Significant Losses:
Dez Bryant
Jason Witten
Orlando Scandrick
Anthony Hitchens
Brice Butler
Draft:
Leighton Vander Esch (19)
Connor Williams (50)
Michael Gallup (81)
Dorance Armstrong Jr. (116)
Dalton Schultz (137)
Mike White (171)
Chris Covington (193)
Cedrick Wilson (208)
Bo Scarbrough (236)
I'm a Steelers fan, but I lived in Dallas for 15 years of my life. So Dallas, Texas is always going to be home for me. That being said, I don't mind rooting for the Cowboys as long as they aren't playing the Steelers. I know I sound like the biggest bandwagon, but if you want to check out how I was a Steelers fan growing up in Dallas then check out my Tagovailoa Trickle Down article. Anyways, the bottom line is the Dallas Cowboys disappoint more than they succeed. This 2017 season was a disappointing one starting with the unfair suspension of Ezekiel Elliott. The NFL is one of the only leagues where you can clearly see the commissioner and top officials purposely bringing down a team that had a lot of success. With Zeke out of the lineup, and Dak showing that he's not as developed as some thought the Cowboys struggled to a 9-7 record. They barely missed the playoffs.
This offseason would be very important for them to improve and get deeper after showing how much they struggled with depth. They'd lose Dez Bryant and Jason Witten who were big-time contributors to the Tony Romo era. So right off the bat, they lose their top 2 pass catchers from pretty much the last decade. They'd also lose Anthony Hitchens and Orlando Scandrick who were some of their top defenders from last season. Dallas didn't really do anything significant that addressed their losses on the defensive side of the ball. On the offensive side, they did sign Allen Hurns and traded for Tavon Austin. I personally think those two receivers will be better fits for the way Dak Prescott plays than Dez Bryant.
Dallas' draft would save their offseason once again. In the first round, they take middle linebacker Leighton Vander- Esch from Boise State. He's somebody who Dallas is in desperate need of. With the health of linebackers Sean Lee and Jaylon Smith being the biggest thing that determines whether this team's defense can make a stop or not, drafting Vander- Esch will give them some much-needed stability. He's a day one starter in my opinion.
Dallas would then steal offensive tackle Connor Williams out of Texas in the 2nd round. Williams was once considered a top 3 prospect, before having a rocky college season. Nevertheless, he's still a talented player, that Dallas will gladly add to their fantastic offensive line. They want him to play guard, but I think it simply makes more sense for him to play right tackle, and move La'el Collins back to his natural position at guard. He will also give them depth at their left tackle position, considering how much they struggled when Tyron Smith was out for even one drive.
Dallas would also add standout Colorado statewide receiver Michael Gallup, and Alabama running back Bo Scarbrough. These are solid picks, mostly because it adds much-needed depth. Scarbrough is somebody who can take some of the load off of Zeke, and be their big power back. In addition, he could add more production than any other backup running back they have now if Zeke was to get hurt. Gallup is somebody who may rise up the Cowboys' receivers chart quicker than some may anticipate. He's a sleeper player, with a very high ceiling. No team can never have to deep a roster, especially in football.
It was a good draft for Dallas that I felt like was enough to give them one of the best offseason grades. Their draft was definitely the strongest part of their offseason, which is okay. They will be running into cap room and contract situations soon, so drafting good young (not to mention cheap) talent is key to ensuring the Cowboys prolong their success. Altogether, it was a good offseason for the Cowboys and look for them to challenge the Eagles in this division.
Cowboys Off-Season Grade: A-