Soccer stars control the dating world. Don't believe us? Take a minute and start googling some soccer stars and their girlfriends and wives. Unreal. And most of the USA probably doesn't know Tottenham Hotspur Dele Alli but he is a great goal scorer on and it seems like off the field. He was dating model Ruby Mae.
But it looks like he has not called it quits. I guess you can even get tired of supermodels. According to the Daily Mail:
SOURCE–Model Ruby Mae is hiding indoors and being consoled by her parents and brother after being dumped by Dele Alli, saying she's 'not feeling up to seeing anyone.'

The England and Tottenham Hotspur star's ex-partner recently left the luxury £2.2 million mansion near Elstree, Hertfordshire, they shared to return to her family home 100 miles away in Wigston, Leicestershire.

Her father David Barnacle told MailOnline: 'They've split up, it's sad but quite amicable and she's back home with us for the forseeable future.'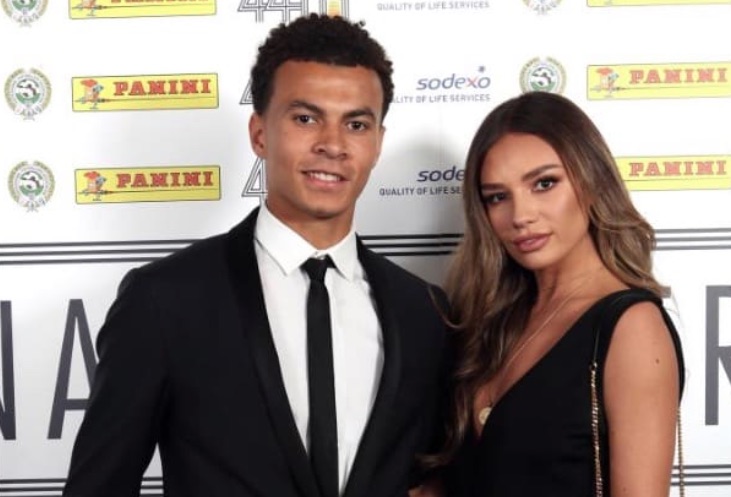 They dated for two years but now it's over. Here's some photos of her. Is he crazy for calling it quits?!
Jury is out. Yea he's crazy.