With the NFL draft now in the past, and free agent signings relatively wrapped up we are fast approaching the start of a new football season in a couple months. A lot of different moves have been made, and this is SONTLive writer Simon Villanoz evaluation of every team's offseason as of now. A division will be evaluated every week and a team released one by one. Today we cover the:
Seattle Seahawks
Additions:
Sebastian Janikowski
Dontae Johnson
Shamar Stephen
Tom Johnson
D.J. Fluker
Jaron Brown
Ed Dickson
Barkevious Mingo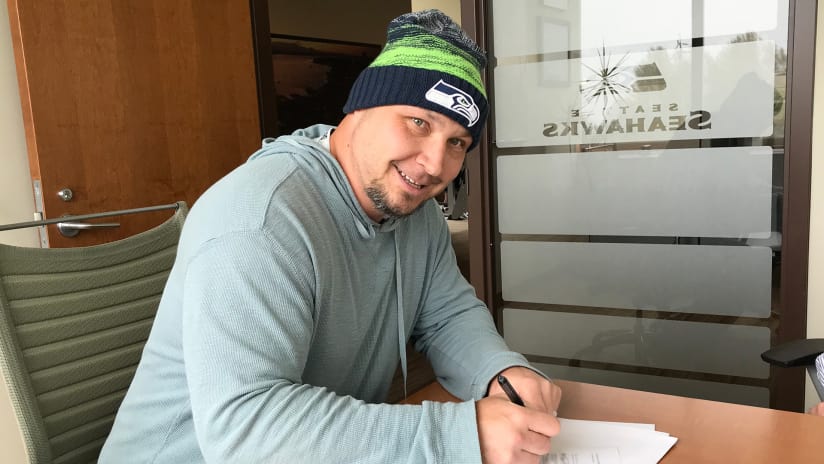 Losses:
Richard Sherman
Michael Bennet
Sheldon Richardson
Jimmy Graham
Paul Richardson
Thomas Rawls
Deshawn Snead
Luke Willson
Cliff Avril
Draft:
Rashaad Penny (26)
Rasheem Green (79)
Will Dissly (120)
Shaquem Griffin (141)
Tre Flowers (146)
Michael Dickson (149)
Jamarco Jones (168)
Jacob Martin (186)
Alex McGough (220)
Significant Undrafted Free Agents:
Viane Talamaivao
Poona Ford
As great as it was, the Legion of Boom era has officially ended. It was a combination of personality clashes and money issues that would end this era. I personally believe that it all could've been resolved, but I understand why the let go or traded so many players. Nevertheless, the fact that they didn't have to disband so quickly is the biggest reason I gave them so low of an offseason grade.
First off they released Richard Sherman who went straight to the 49ers. Not only did they lose arguably one of the best cornerbacks in the league, they gave him away to a divisional rival. Their number one corner right now even after the draft is Shaquill Griffin. Which isn't the worst thing, but he's definitely no Richard Sherman.
They then trade Michael Bennet, let go of Sheldon Richardson, and cut Cliff Avril. This is a major blow to the Seahawks defensive line and significantly weakens this position even with the depth they had before. Their draft may help shore that position, but don't expect it to be an immediate fix.
On the offensive side of the ball, they lose players Thomas Rawls, Jimmy Graham, and Paul Richardson. Graham was the biggest loss, and it will show when Russell Wilson doesn't have any big-bodied pass catchers to throw to anymore. Considering backup Luke Wilson was let go as well, the Seahawks have a relatively small pass-catching group.
On paper, their draft doesn't look so hot either. Rashaad Penny was a reach in my opinion, and the highest he should've gone was the second maybe third round. Considering players like Derrius Guice, Sony Michel, and Nick Chubb was on the board this pick seems extremely questionable. They probably could've gotten Penny in the second or third round and invest on a more pressing need. It was definitely one of the bigger surprises in the draft, in my opinion. Rasheem Green was picked in the 2nd round and he's not a bad prospect to take there. Shaquem Griffin and Jamarco Jones were solid picks too. Although I think they were solid, on paper right now I don't see any of the players they picked being day one starters except for Rashaad Penny maybe.
Altogether the Seahawks offseason was rough I wouldn't sleep on their draft. They've done well drafting before, even when nobody else believed in the ability of those players. Right now though, I think they will probably have another disappointing season and face a rebuilding phase in the near future.
Seattle Seahawks Final Grade: C-