Elissa Ennis, the ex-girlfriend of San Francisco 49ers LB Reuben Foster, testified on Thursday, and admitted she lied to police and made up the story on domestic violence claims.
"I wanted to sue Reuben. It was a money scheme. It was all about money. I wanted to get him," Ennis testified under oath.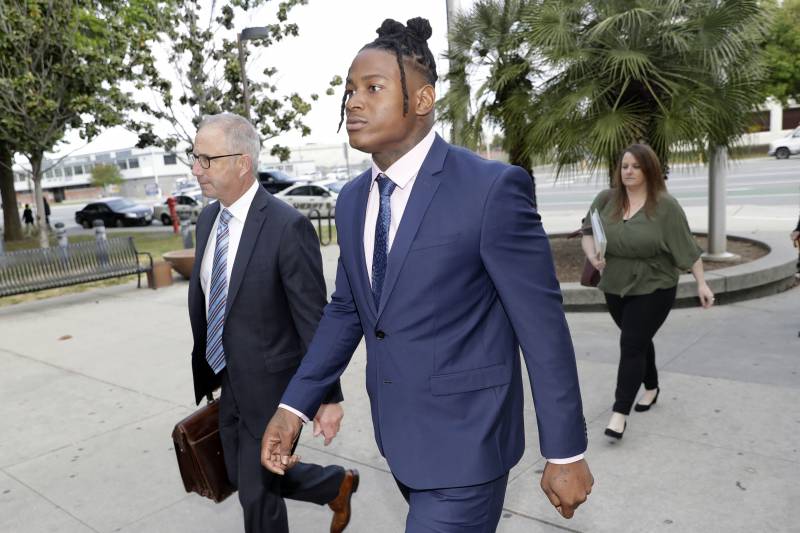 Ennis said she became mad after Foster tried to break up with her and made up the claims in an attempt to extort him.
"I was threatening Reuben that I was going to f–k up his career," Ennis said.
She also testified she flagged down a passerby to call 911 on Foster after considering whether to falsify charges following a verbal altercation.
"I told him I'm about to f–k yo s–t up, make sure you don't have a job tomorrow…" Ennis said. "I really wanted to kill him. I was so hurt."
Ennis originally told police Foster punched her 10 times, dragged her down a flight of stairs, threw her phone, physically forced her outside and then spit on her. The 49ers linebacker was then arrested on felony domestic violence and weapons charges . He was officially charged in April despite Ennis recanting her story later that month.
The Santa Clara District Attorney's office pushed back Foster's formal arraignment after Ennis came forward last month by publicly admitting her story was a lie.
The 49ers said they will release Foster if the allegations were proven to be true.