Russell Wilson apparently wanted some reassurance after noticing the Seattle Seahawks eyeing up a younger model.
The star quarterback contacted John Schneider to ask what it meant for Wilson that the Seahawks general manager had personally gone to the pro day of top quarterback prospect Josh Allen, who's expected to be a top-10 pick come April 26, Jim Trotter of NFL Network reported Wednesday.
Trotter added that he's been told the Seahawks have no intention of moving on from the four-time Pro Bowl passer this year but hinted that a crossroads for the two parties could be coming soon, as Wilson's contract runs out at the end of the 2019 campaign.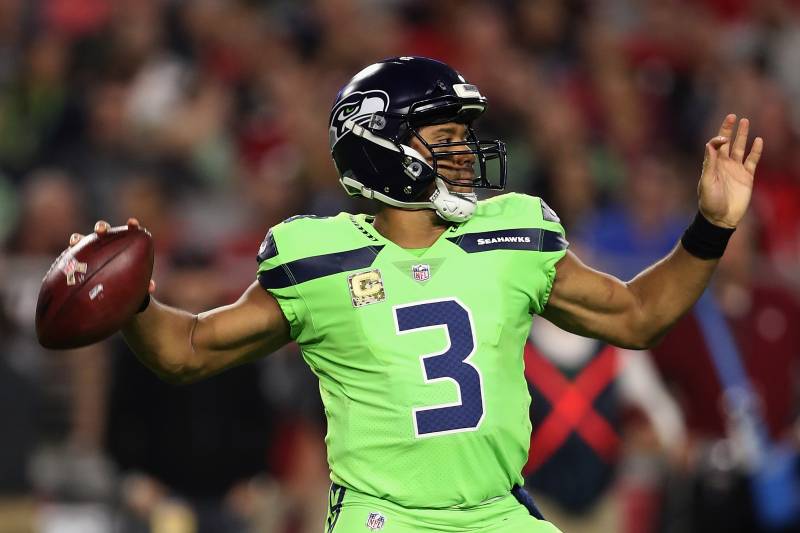 Wilson's current deal averages just under $22 million a season, now far below the going rate for a top-tier quarterback.
The Seahawks have undergone dramatic changes this offseason, appearing to usher in the beginnings of a new era by parting ways with franchise stalwarts Richard Sherman and Michael Bennett.