Sports fans are at time the most passionate groups of people in the world. So I took the tough task in ranking the best fans in the world. From Soccer, Basketball, Baseball to College and NFL football we ranked the fans and highlighted their most memorable moment and last major championship.
62. Bolivian Soccer
Stadium: Estadio Hernado Siles
Let's face it what is Bolivian soccer known for? They are known for their fans especially when they play in international competition. They are good looking. But that's not all Bolivian Soccer is known for. They are also known for passion. When there is a game in their national stadium the fans are decked out in green and yellow are one of the most hostile visiting environments for visiting opponents.
61. New York Mets
Stadium: Citi Field 
The New York Mets to many are the little brother to the most popular team in New York (The Yankees). But that doesn't mean they aren't a passionate fan base. They are known for passionate fans who have a chip on their shoulder because they aren't Yankee fans.
60. Florida Gators Football
Stadium: Ben Hill Griffin Stadium 
There are multiple instances where The Florida Gators are famous for. The Gator Chomp where their fans emulate an Alligator chomping is one. The loud stadium known as "The Swamp" is another. And famously University of Florida is known for help inventing Gatorade.
59. USC Football Fans
Stadium: LA Memorial Coliseum 
USC Football is known for many things. Home to great running backs like OJ Simpson, Marcus Allen and Reggie Bush and known for The Trojan Horse. They almost feel like a pro team since they are in Los Angeles but have a very passionate fan base.
58. Portugal Soccer Fans
Stadium: Estádio Nacional
Portuguese football is known for many things. For one Cristiano Ronaldo is maybe the most famous football player in on the planet. And for two, they are known for their passionate fans who always cheer with harsh intensity for Portugal.
57. Chicago Bears Fans
Stadium: Soldier Field
Tough football and defensive minded schemes is what Chicago Bears football is known for and their fans are known for the same. Cold weather doesn't stop these fans from attending games in the city.
56. Chile Soccer Fans
Stadium:  Nacional Julio Martínez Prádanos
Chile is known for their intense football and their intense football fans. Not only that but they are also known as many South American soccer teams for their good looking fans who are absolutely gorgeous.
55. Boston Bruins 
Stadium:  TD Garden Arena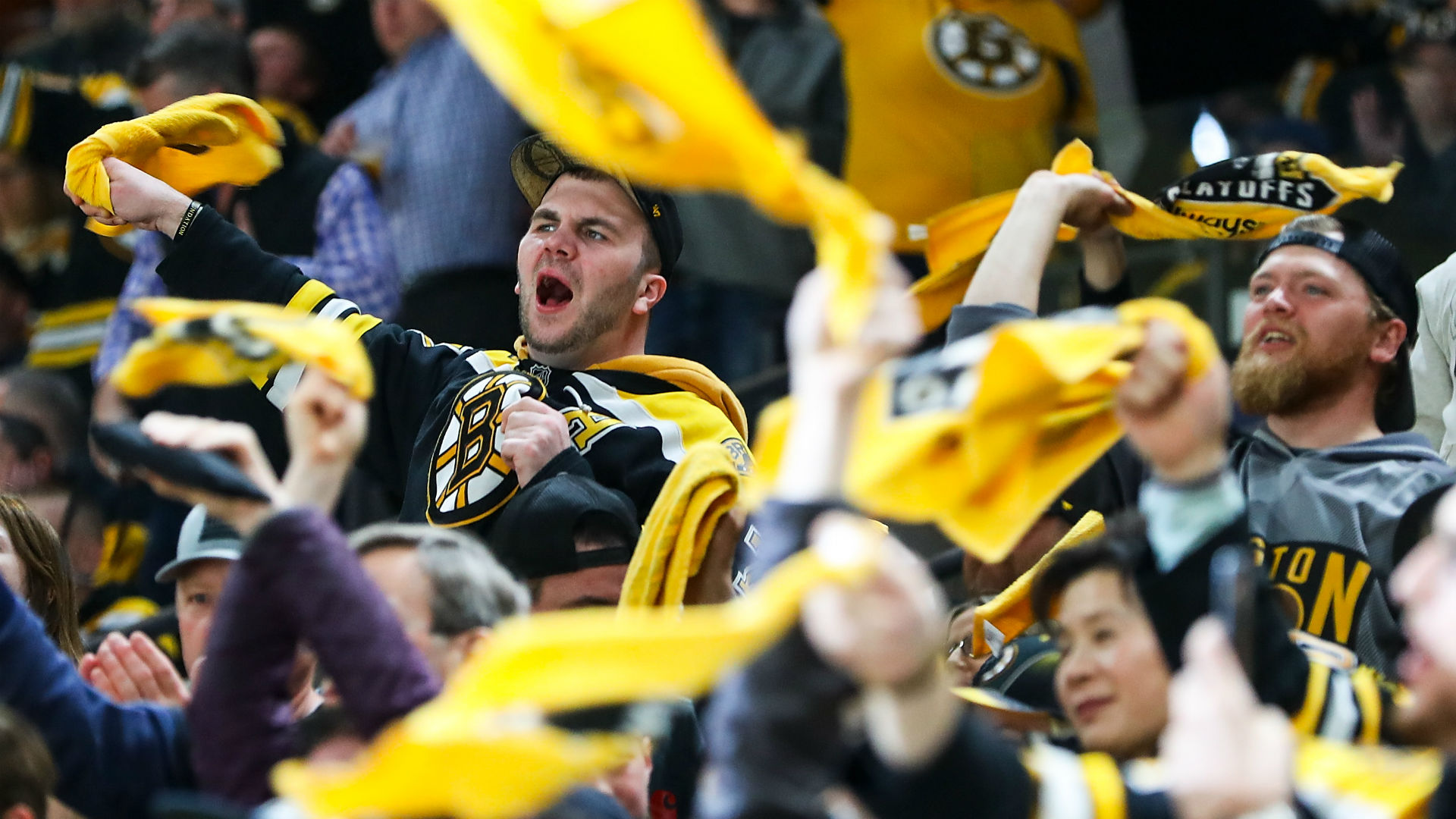 The Boston Bruins are known for their great fan base just like every Boston Fan base. Passionate fans who constantly sell out the stadium Boston Fans are quiet the passionate bunch that constantly sells out games.
54. Kentucky Basketball 
Stadium: Rupp Arena
Known as one of the Blue Bloods of college basketball Kentucky is known for it's passionate fans and their always high-profile coaches and recruits. They are one of the most passionate fan bases in all of college basketball.
53. Golden State Warriors
Stadium: Oracle Arena ( moving next season )
The Golden State Warriors are known for many things including their recent success in the NBA finals, The Splash Brothers, and a passionate Oakland fan base. We'll see what kind of fan base The Warriors will have now that they are moving across The Bay to a new San Francisco arena.
52. The All Blacks
Stadium: Eden Park 
The All Blacks are known Haka dance and being New Zealand's National Rugby Team. They are arguably the most famous team rugby team in the world.
51. Osaka's Hanshin Tigers
Stadium: Koshien Stadium
Having the best and most supportive fans in all of Japanese Baseball League. They are loud, supportive and passionate. They are the most passionate fanbase in Japanese baseball and are known to outnumber home fans at away games. They also are known for getting in brawls with opposing team fans and even themselves.
50. Washington Huskies Football
Stadium: Husky Stadium
The Washington Huskies are known for their loud atmosphere and stadium on Lake Washington. The Washington Huskies have multiple nicknames inlcuding "The Dawgs" "The Dawg Pack" and simply "The Huskies"
49. Peru Soccer Fans
Stadium: Estadio Nacional 
Similar to neighboring Chile, Peruvian football is known for their harsh rivalry with their neighbors, crazy football fans and of course beautiful South American Ladies. They are also known for their distinctive cheer "Arriba Peru" which means "Onward Peru"
48. Washington Redskins
Stadium: Fedex Field
Their mascot "The Redskins" being controversial. Also known as having one of the most iconic fight songs in all of pro sports "Hail To The Redskins"
47. San Antonio Spur Fans
Stadium: AT&T Center
The San Antonio Spurs fans are an iconic team in basketball for their great winning culture they are also known for their famous team chant of "Go Spurs Go!"
46. Juventus Soccer Fans
Stadium: Allianz Stadium
Juventus is the best supported club in Italy. Estimated they have 12 million fans that are supporting Juventus making approx. 34% of the Italian people supporting them. Juventus has multiple nicknames. Including La Zebre ( The Zebra for their black and white jerseys). But also our favorite nickname for them is La Vecchia Signora "The Old Lady"
45. Detroit Red Wings
Stadium: Little Caesars Arena
The Detroit Red Wings are known for their sheer dominance in the 1990s and 2000s as they were the best hockey team of that generation.
44. Sweden Football Fans
Stadium: Friends Arena
Sweden fans are known to show up in bunches and support the team in powerful ways. They always have one of the largest support groups in all international tournaments.
43. New Orleans Saints
Stadium: Merecedes-Benz Superdome 
The New Orleans Saints are one of the best fan bases in all of the NFL. They are known for being loud, and always showing up to support The Saints. One of the most famous nicknames in all of pro sports "The Who Dats" as they are known and are known for always using that term.
42. North Carolina Basketball Fans
Stadium: Dean E. Smith Center 
Michael Jordan and winning championships is what North Carolina is known for. Also fir their fierce rivalry with The North Carolina Tar Heels.
41. Colombia Soccer Fans
Stadium: Estadio Metropolitano Roberto Meléndez
Known For:One of the most beautiful fan-bases in the world  Length of existence: Established in 1938 Most memorable moment: The murder of Andres Escobar  Last Major Championship: 2001 Gold Cup Champions
40. Mexio Soccer Fans
Stadium: Aztec Stadium
Known For: One of the most intense stadiums in the world Nickname: El Tri Length of existence:  Established in 1927 Most memorable moment: 1986 World Cup Quarter-Finals Last Major Championship:  2019 Gold Cup Champions
39. Seattle Seahawks
Stadium: Centurylink field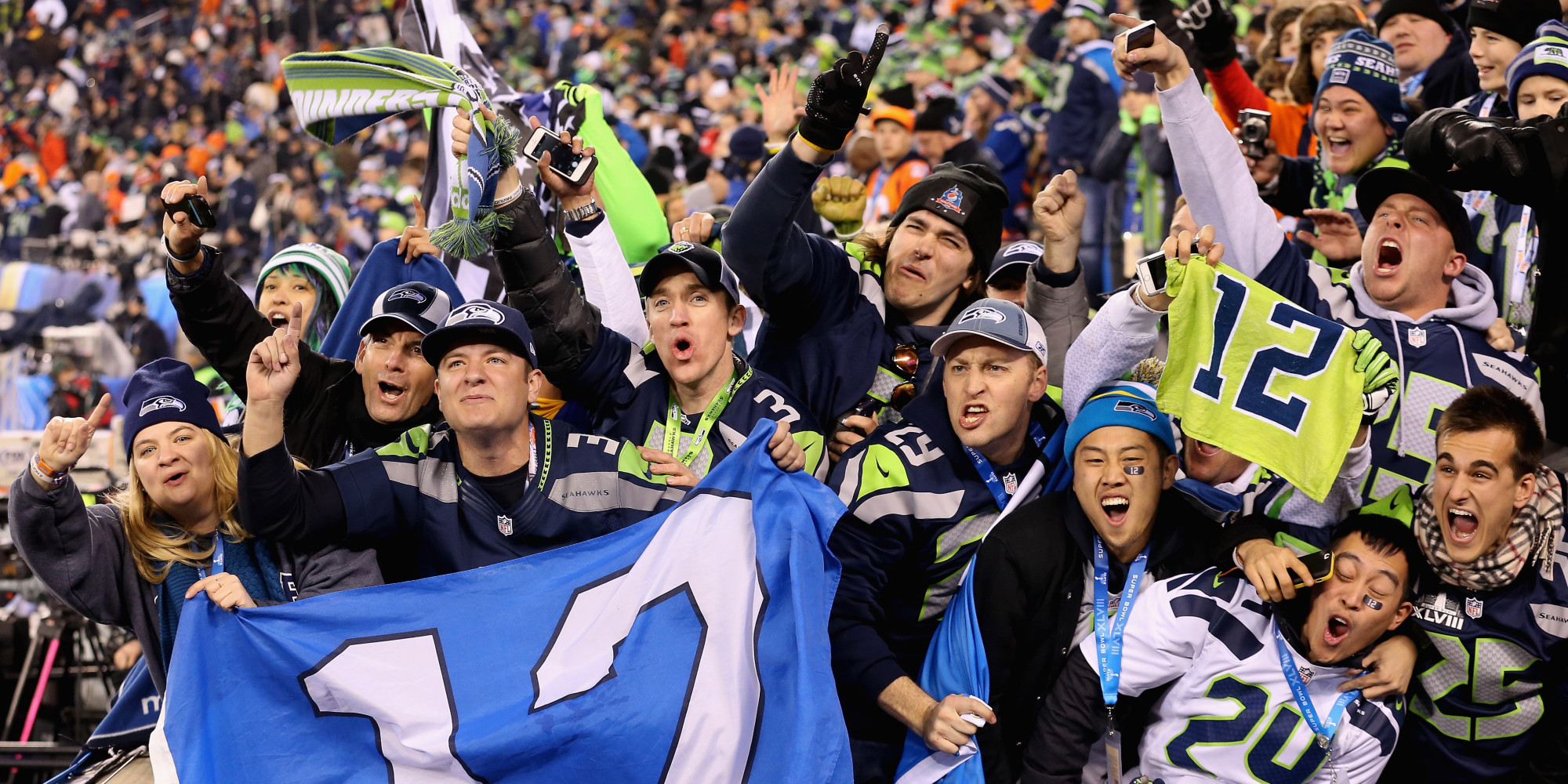 Known For:  One of the loudest fan bases in the National Football League Nickname: The 12th man Length of existence:  Established in 1976 Most memorable moment:  The Beast Quake Last Major Championship:  2013 Super Bowl Champions
38. Ole Miss
Stadium: Vaught-Hemingway Stadium
Known For:  Hotty Toddy and the best tailgate in the country Nickname: Rebels Length of existence:  Established in 1893 Most memorable moment: 1948 Delta Bowl Last Major Championship: 1962 National Champions
37. France Soccer 
Stadium: Stade De France
Known For: International success Nickname:Les Bleus Length of existence: Established in 1904 Most memorable moment: Zinedine Zidane head butt in World Cup FinalLast Major Championship: 2018 World Cup Champions
36. Cleveland Brown Fans
Stadium: First Energy Stadium
Known For: Losing their team to BaltimoreNickname: The Dog PoundLength of existence:First established in 1945 and re-established in 1999Most memorable moment: The FumbleLast Major Championship:1964 NFL Champions
35. Nebraska Football Fans
Stadium: Memorial Stadium
Known For: The Sea of Red Nickname: The Cornhuskers Length of existence: Established in 1890Most memorable moment: 1998 Orange BowlLast Major Championship: 1997-1998 National Champions
34. Kansas City Chiefs
Stadium: Arrowhead Stadium
Known For: BBQ and breaking the record for loudest stadium Nickname:The Big RedLength of existence: Established in 1959 Most memorable moment: 1969 Super Bowl Last Major Championship: 1969 Super Bowl Champions
33. Spain Soccer Fans
Stadium: Spain does not have a designated national stadium, and as such, major qualifying matches are usually played at the Santiago Bernabéu Stadium in Madrid.
Known For:Rowdy fans and beautiful style of soccer Nickname: La Furia Roja Length of existence: Established in 1904 Most memorable moment: 2010 World Cup against HollandLast Major Championship: 2010 World Cup Champions
32. Liverpool Soccer 
Stadium: Anfield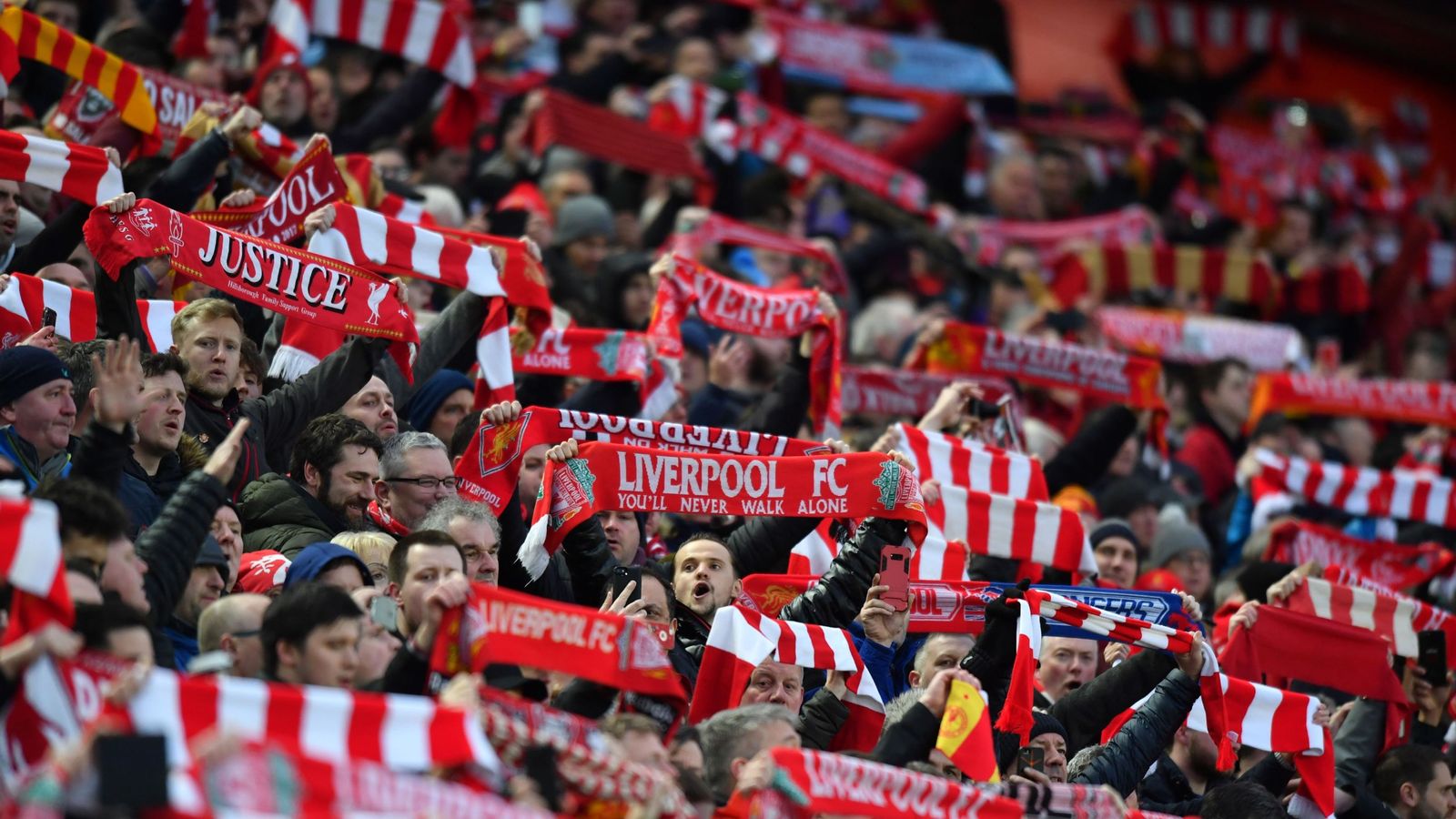 Known For: "You'll never walk alone" Nickname:The RedsLength of existence: Established in 1982 Most memorable moment: May 2005 The Final of The Century Last Major Championship:2019 Champions League
31. New York Knick Fans
Stadium: Madison Square Garden
Known For: The World's most famous arena Nickname: Simply The KnicksLength of existence:Established in 1946Most memorable moment:Willis Reed in the NBA Finals in 1970 Last Major Championship: 1973 NBA Finals
30. Philadelphia Eagle Fans
Stadium: Lincoln Financial Field
Known For Loud fans and Fly Eagles Fly Nickname: Philly Faithful Length of existence Established in 1933 Most memorable moment: 2017 Super Bowl  Last Major Championship: 2017 Super Bowl Champions
29. Texas Longhorn Fans
Stadium: Texas Memorial Stadium
Known For: Hook em' horns  Nickname: The Longhorns  Length of existence: Founded in 1893 Most memorable moment: Vince Young's Go-Ahead TD in the 2005 Rose Bowl Last Major Championship: 2005 BCS National Champions
28. New England Patriots
Stadium: Gillette Stadum
Known For: Tom Brady, Bill Belichick and winning Super Bowls Nickname: Pats Nation Length of existence: Founded in 1960 Most memorable moment: Erasing 28-3 deficit in 2017 Super Bowl to win their 5th Super Bowl Last Major Championship:  2019 Super Bowl Champions
27. Real Madrid 
Stadium: Santiago Bernabéu Stadium
Known For: Cristiano Ronaldo and rivalry with Barcelona FC  Nickname: Los Blancos Length of existence:  Founded in 1902 Most memorable moment:  La Decima Last Major Championship: 2018 Champions League
26. Montreal Canadiens
Stadium: Centre Bell 
Known For: Winning the most Stanley Cups Nickname Canadiens Length of existence: Established in 1909 Most memorable moment: 1993 Stanley Cup Last Major Championship: 1992-1993 Stanley Cup
25. Celtic FC
Stadium: Celtic Park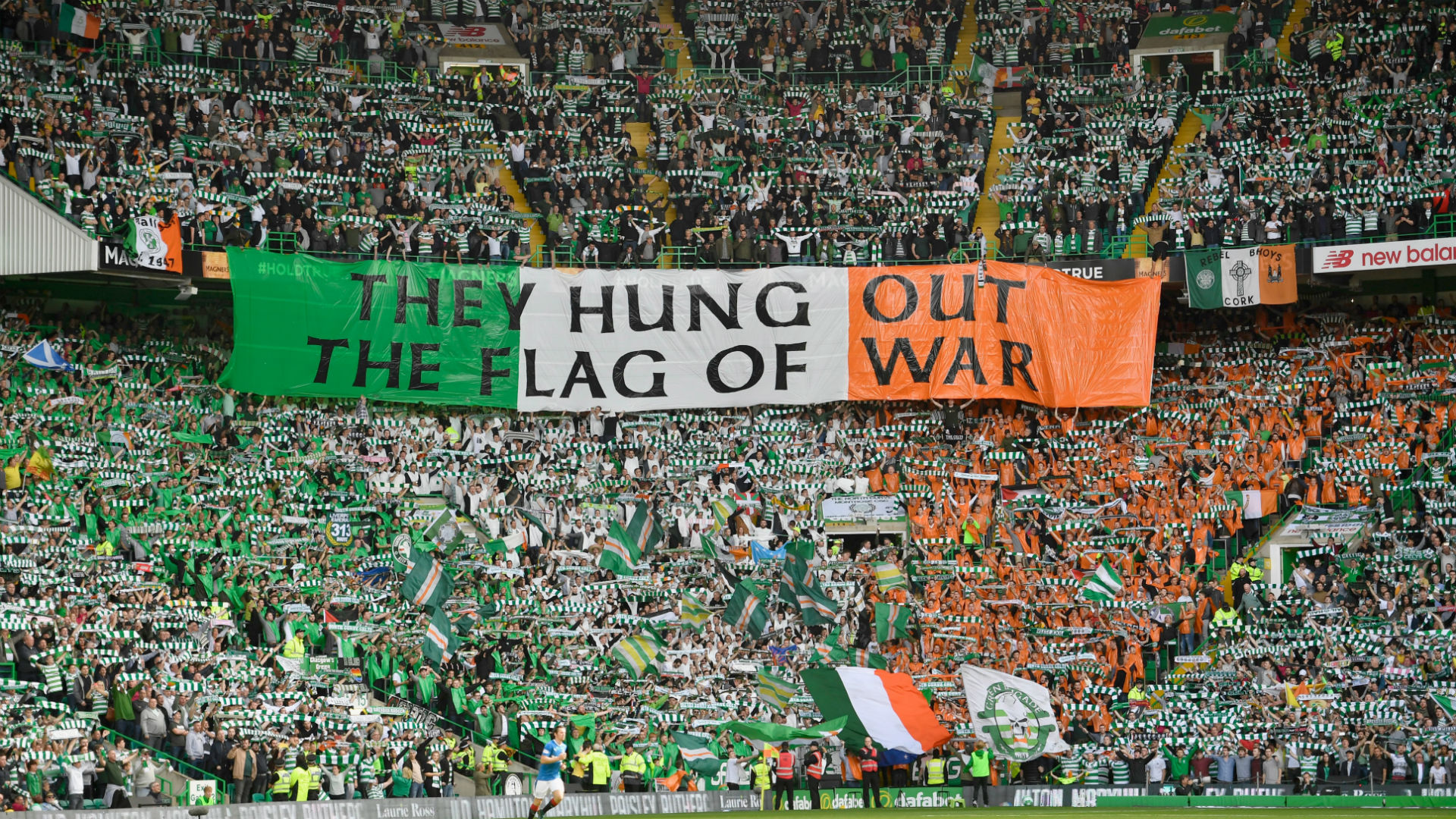 Known For:Famous Kits and rowdy fans Nickname: The Hoops Length of existence: Founded in 1887 Most memorable moment: 2017 The Invincible Last Major Championship: 2019 Scottish League Champions
24. Ohio State Football
Stadium: Ohio Stadium
Known For: Stars on their helmets for achievements Nickname: BuckeyesLength of existence: Founded in 1890 Most memorable moment: 2003 BCS National Championship Game Last Major Championship: 2015 College Football National Champions
23. Oakland Raiders
Oakland-Alameda Country Coliseum 
Known For: Rough and rowdy fans Nickname: Raider Nation Length of existence: Founded in 1960 Most memorable moment: Willie Brown Pick-Six in Superbowl XI Last Major Championship: 1983 Super Bowl Champions
22. Boca Junior Fans
Stadium: Estadio Alberto J. Armando 
Known For: Maradona and having one of the most rowdy fan bases in the world Nickname: Xeneizes Length of existence: Established in 1913 Most memorable moment: 2018 Copa Libertadores Final Last Major Championship: 2017-2018 Argentine Champions
21. Clemson Football
Stadium: Memorial Stadium
Known For: The Hill and Howard Rock Nickname: The Tigers Length of existence: Founded in 1896 Most memorable moment: 2016 National Championship Versus Alabam Last Major Championship: 2018 National Champions
20. England Football Fans
Stadium: Wembley Stadium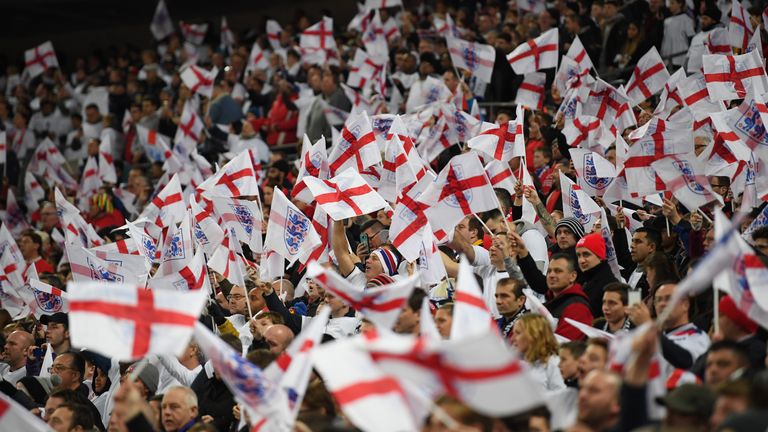 Known For: Rowdy fans and World Cup heartbreaks and one of the oldest teams ever Nickname: The Three Lions Length of existence:  Established in 1872Most memorable moment: 1966 World Cup Against Germany Last Major Championship: 1966 World Cup Champions
19. Buffalo Bills
Stadium: New Era Field
Known For: The Bills Table Smash Nickname: Bills Mafia Length of existence: Established in 1959 Most memorable moment: Scott Norwood missing kick to lose The Super Bowl Last Major Championship: 1965 AFL Champions
18. Boston Red Sox
Stadium: Fenway Park
Known For: Curses and breaking curses Nickname: Red Sox Nation Length of existence: Founded in 1901  Most memorable moment: 3-0 comeback against the Yankees in the 2004 ALCS to reach The World Series and break a 86 year old World Series win drought.Last Major Championship: 2018 World Series Championships
17. Michigan Football Fans
Stadium: The Big House
Known For: The Largest stadium in the United States "The Big House"Nickname: Blue Maize Length of existence: Founded in 1879 Most memorable moment: 1997 Charles Woodson Interception Last Major Championship: 1997 National Champions
16. Tennessee Volunteer Fans
Stadium: Neyland Stadium
Known For: Dixieland Delight Nickname: The Volunteers or Vols Length of existence: Founded in 1891 Most memorable moment: Clint Stoernor's Stumble and Fumble Last Major Championship: 1998 National Champions
15. LSU Football Fans
Stadium: Tiger Stadium
Known For: Death Valley and amazing tailgates Nickname: Tigers Length of existence: Founded in 1893 Most memorable moment: 2004 Sugar Bowl victory versus Oklahoma Last Major Championship: 2007 National Champions
14. Chicago Cub Fans
Stadium: Wrigley Field
Known For: Previously as the lovable losers and never winning; now known for Wrigleyville Nickname: The Lovable Losers Length of existence: Established in 1876 Most memorable moment: 2016 World Series game 7 weather delay Last Major Championship: 2016 World Series Champions
13. Brazil Soccer Fans
Stadium: Maracana Stadium
Known For: Beautiful football and beautiful fans to match Nickname: Selecao Length of existence: Established in 1914 Most memorable moment: 1970 Carlo Alberto Goal in The World Cup Last Major Championship: 2019 Copa America Champions
12. Duke Basketball Fans
Stadium: Cameron Indoor Stadium
Known For: Coach K and having one of the most winning programs in basketball history. Nickname: The Cameron Crazies Length of existence: Founded in 1905Most memorable moment: Christian Laettner Last Major Championship: 2015 National Champions
11. Manchester United 
Stadium: Old Trafford 
Known For: Being a home-grown club and a model of consistency Nickname: The Red Devils Length of existence: Founded in 1878 Most memorable moment: 1968 European Championship Last Major Championship: 2017 Europa League Champions
10. Notre Dame Football
Stadium: Notre Dame Stadium 
Known For: Touchdown Jesus Nickname: The Fighting Irish Length of existence: Founded in 1887 Most memorable moment: Joe Montana's Chicken Soup Cotton Bowl Miracle Last Major Championship:1988 National Champions
9. St. Louis Cardinals
Stadium: Busch Stadium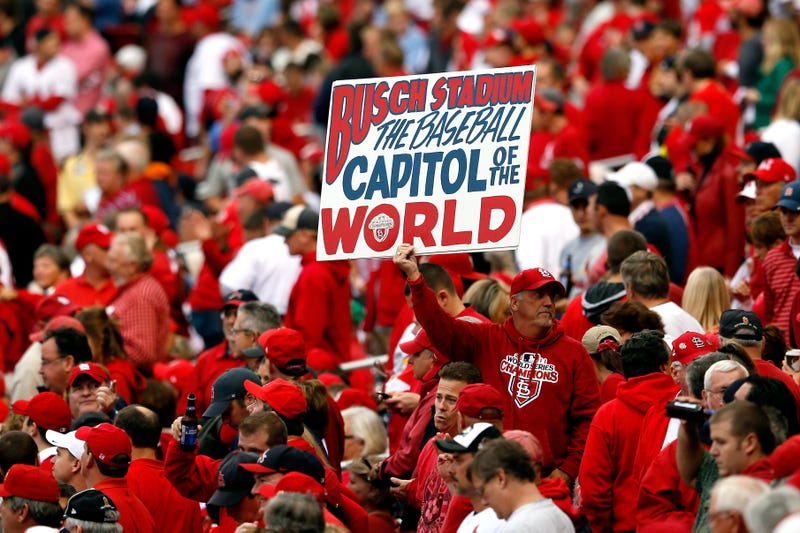 Known For: Amazing and loyal fan base and being the baseball capitol of the world Nickname: The Redbirds  Length of existence: Established in 1892 Most memorable moment: Enous Slaughter's Mad Dash Last Major Championship: 2011 World Series Champions
8. Boston Celtics
Stadium: TD Garden Arena
Known For: Winning the most NBA Championships Nickname: Celtics Length of existence: Founded in 1946 Most memorable moment:  Celtics win Game 7 of 1957 NBA Finals in double overtime Last Major Championship: 2008 NBA Final Champions
7. Los Angeles Lakers 
Stadium: Staples Center 
Known For: Historic players and The Famous Purple And Gold Nickname: Simply Lakers Length of existence:Established in 1947 Most memorable moment: Game 6 1980 NBA Finals Last Major Championship: 2010 NBA Final Champions
6. Green Bay Packers
Stadium: Lambeau Field 
Known For: Great Quarterbacks and Lambeau Field Nickname: The Pack and Cheese Heads Length of existence: Established in 1919 Most memorable moment: The 1967 "Ice Bowl" Last Major Championship: 2010 Super Bowl Champions
5. Barcelona Fans
Stadium: Camp Nou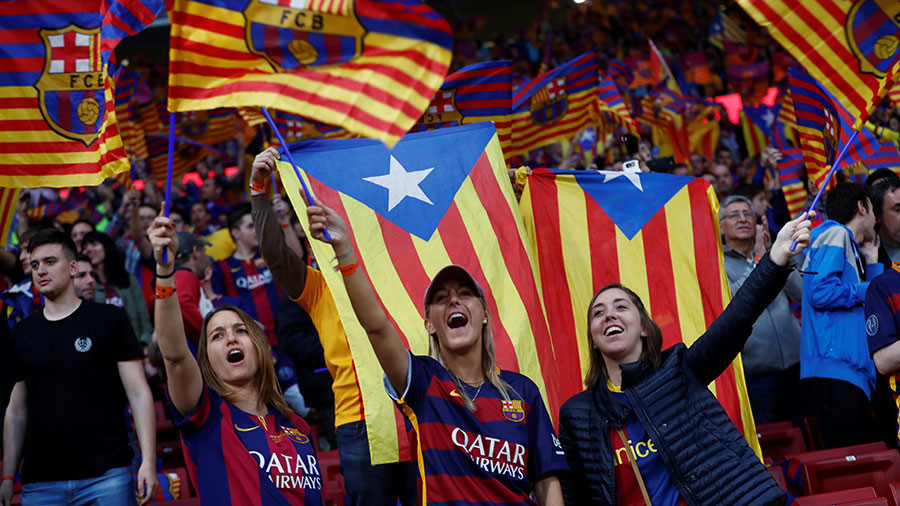 Known For:Passionate fans, Championship Soccer and Lionel Messi Nickname: Barca Length of existence: Founded in 1899 Most memorable moment: Barcelona signs Lionel Messi On A NapkinLast Major Championship:2019 La Liga Champions
4. Cowboy Fans
Stadium: AT&T Stadium
Known For: Being's "America's Team" & "Jerry's World" Nickname: Cowboys Length of existence: Founded in 1960 Most memorable moment: Lynn Swann catch in Super Bowl X Last Major Championship: 1995 Super Bowl Champions
3. Steeler Fans
Stadium: Heinz Field 
Known For:A fan bases that sprawls around the nation and passionate fans Nickname: The Steel Curtain Length of existence:Established in 1933Most memorable moment: Immaculate Reception Last Major Championship: 2009 Super Bowl Champions
2. New York Yankee Fans
Stadium: Yankee Stadium
Known For: Most World Series Championships in baseball historyNickname: Yanks, Yankees, or Damn Yankees Length of existence: Founded in 1901Most memorable moment: Mr October Game 6 of 1977 World Series Last Major Championship:2009 World Series Champions
1.Alabama Fans
Known For: Winning Championships, Big time college football, and "Roll Tide"Nickname: Crimson Tide  Length of existence:  Founded in 1892 Most memorable moment:  2010 National Championship Game Last Major Championship: 2017 National Champions