Sports fans are at time the most passionate groups of people in the world. So I took the tough task in ranking the best fans in the world. From Soccer, Basketball, Baseball to College and NFL football we ranked the fans and highlighted their most memorable moment and last major championship.
62. Bolivian Soccer
Stadium: Estadio Hernado Siles
Let's face it what is Bolivian soccer known for? They are known for their fans especially when they play in international competition. They are good looking. But that's not all Bolivian Soccer is known for. They are also known for passion. When there is a game in their national stadium the fans are decked out in green and yellow are one of the most hostile visiting environments for visiting opponents.
61. New York Mets
Stadium: Citi Field 
The New York Mets to many are the little brother to the most popular team in New York (The Yankees). But that doesn't mean they aren't a passionate fan base. They are known for passionate fans who have a chip on their shoulder because they aren't Yankee fans.
60. Florida Gators Football
Stadium: Ben Hill Griffin Stadium 
There are multiple instances where The Florida Gators are famous for. The Gator Chomp where their fans emulate an Alligator chomping is one. The loud stadium known as "The Swamp" is another. And famously University of Florida is known for help inventing Gatorade.
59. USC Football Fans
Stadium: LA Memorial Coliseum 
USC Football is known for many things. Home to great running backs like OJ Simpson, Marcus Allen and Reggie Bush and known for The Trojan Horse. They almost feel like a pro team since they are in Los Angeles but have a very passionate fan base.
58. Portugal Soccer Fans
Stadium: Estádio Nacional
Portuguese football is known for many things. For one Cristiano Ronaldo is maybe the most famous football player in on the planet. And for two, they are known for their passionate fans who always cheer with harsh intensity for Portugal.
57. Chicago Bears Fans
Stadium: Soldier Field
Tough football and defensive minded schemes is what Chicago Bears football is known for and their fans are known for the same. Cold weather doesn't stop these fans from attending games in the city.
56. Chile Soccer Fans
Stadium:  Nacional Julio Martínez Prádanos
Chile is known for their intense football and their intense football fans. Not only that but they are also known as many South American soccer teams for their good looking fans who are absolutely gorgeous.
55. Boston Bruins 
Stadium:  TD Garden Arena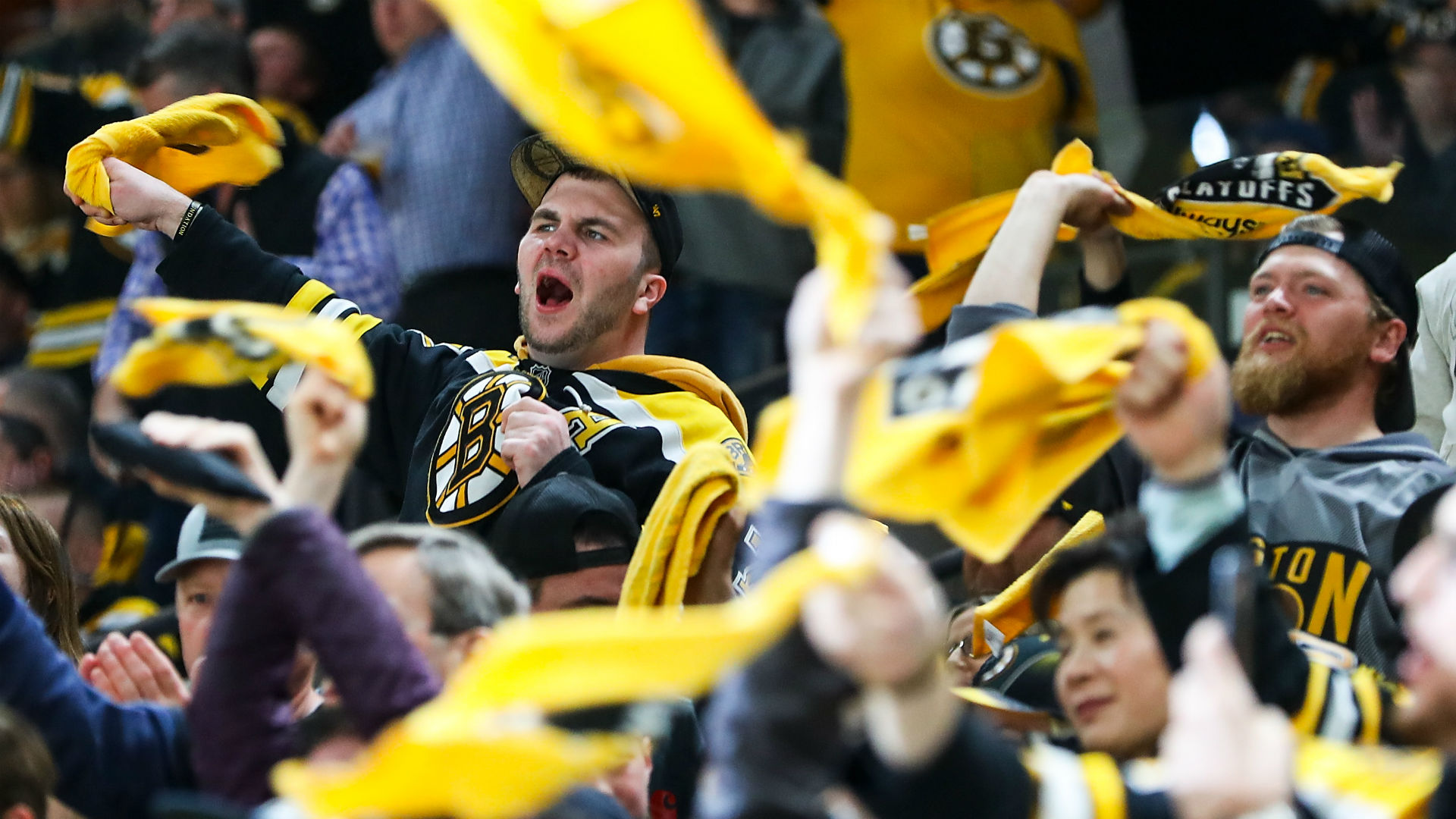 The Boston Bruins are known for their great fan base just like every Boston Fan base. Passionate fans who constantly sell out the stadium Boston Fans are quiet the passionate bunch that constantly sells out games.
54. Kentucky Basketball 
Stadium: Rupp Arena
Known as one of the Blue Bloods of college basketball Kentucky is known for it's passionate fans and their always high-profile coaches and recruits. They are one of the most passionate fan bases in all of college basketball.
53. Golden State Warriors
Stadium: Oracle Arena ( moving next season )
The Golden State Warriors are known for many things including their recent success in the NBA finals, The Splash Brothers, and a passionate Oakland fan base. We'll see what kind of fan base The Warriors will have now that they are moving across The Bay to a new San Francisco arena.

52. The All Blacks
Stadium: Eden Park 
The All Blacks are known Haka dance and being New Zealand's National Rugby Team. They are arguably the most famous team rugby team in the world.
51. Osaka's Hanshin Tigers
Stadium: Koshien Stadium
Having the best and most supportive fans in all of Japanese Baseball League. They are loud, supportive and passionate. They are the most passionate fanbase in Japanese baseball and are known to outnumber home fans at away games. They also are known for getting in brawls with opposing team fans and even themselves.
50. Washington Huskies Football
Stadium: Husky Stadium
The Washington Huskies are known for their loud atmosphere and stadium on Lake Washington. The Washington Huskies have multiple nicknames inlcuding "The Dawgs" "The Dawg Pack" and simply "The Huskies"
49. Peru Soccer Fans
Stadium: Estadio Nacional 
Similar to neighboring Chile, Peruvian football is known for their harsh rivalry with their neighbors, crazy football fans and of course beautiful South American Ladies. They are also known for their distinctive cheer "Arriba Peru" which means "Onward Peru"
48. Washington Redskins
Stadium: Fedex Field
Their mascot "The Redskins" being controversial. Also known as having one of the most iconic fight songs in all of pro sports "Hail To The Redskins"
47. San Antonio Spur Fans
Stadium: AT&T Center
The San Antonio Spurs fans are an iconic team in basketball for their great winning culture they are also known for their famous team chant of "Go Spurs Go!"
46. Juventus Soccer Fans
Stadium: Allianz Stadium
Juventus is the best supported club in Italy. Estimated they have 12 million fans that are supporting Juventus making approx. 34% of the Italian people supporting them. Juventus has multiple nicknames. Including La Zebre ( The Zebra for their black and white jerseys). But also our favorite nickname for them is La Vecchia Signora "The Old Lady"
45. Detroit Red Wings
Stadium: Little Caesars Arena
The Detroit Red Wings are known for their sheer dominance in the 1990s and 2000s as they were the best hockey team of that generation.
44. Sweden Football Fans
Stadium: Friends Arena
Sweden fans are known to show up in bunches and support the team in powerful ways. They always have one of the largest support groups in all international tournaments.
43. New Orleans Saints
Stadium: Merecedes-Benz Superdome 
The New Orleans Saints are one of the best fan bases in all of the NFL. They are known for being loud, and always showing up to support The Saints. One of the most famous nicknames in all of pro sports "The Who Dats" as they are known and are known for always using that term.
42. North Carolina Basketball Fans
Stadium: Dean E. Smith Center 
Michael Jordan and winning championships is what North Carolina is known for. Also fir their fierce rivalry with The North Carolina Tar Heels.
41. Colombia Soccer Fans
Stadium: Estadio Metropolitano Roberto Meléndez
Known For:One of the most beautiful fan-bases in the world  Length of existence: Established in 1938 Most memorable moment: The murder of Andres Escobar  Last Major Championship: 2001 Gold Cup Champions
40. Mexio Soccer Fans
Stadium: Aztec Stadium
Known For: One of the most intense stadiums in the world Nickname: El Tri Length of existence:  Established in 1927 Most memorable moment: 1986 World Cup Quarter-Finals Last Major Championship:  2019 Gold Cup Champions
39. Seattle Seahawks
Stadium: Centurylink field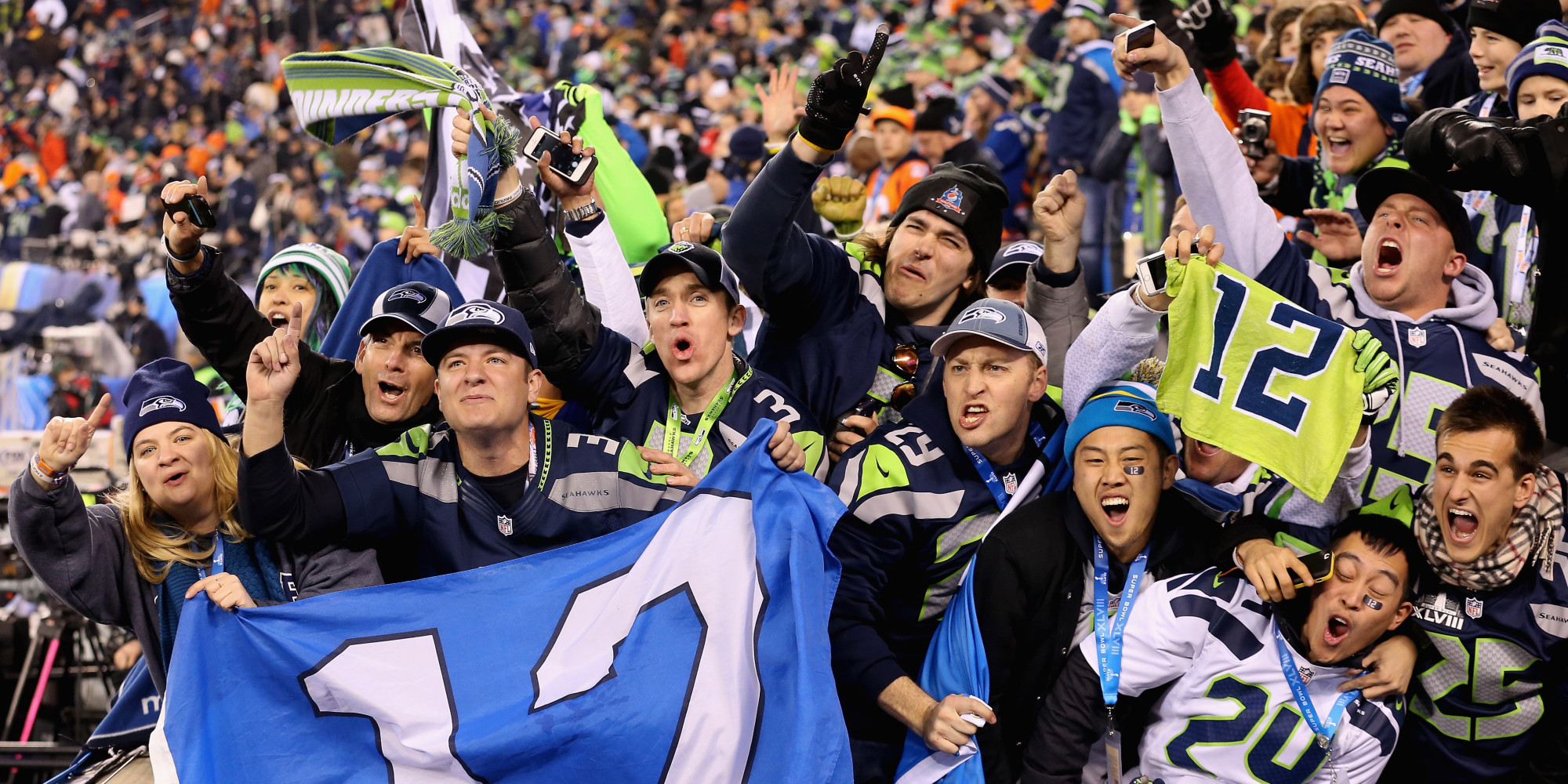 Known For:  One of the loudest fan bases in the National Football League Nickname: The 12th man Length of existence:  Established in 1976 Most memorable moment:  The Beast Quake Last Major Championship:  2013 Super Bowl Champions
38. Ole Miss
Stadium: Vaught-Hemingway Stadium
Known For:  Hotty Toddy and the best tailgate in the country Nickname: Rebels Length of existence:  Established in 1893 Most memorable moment: 1948 Delta Bowl Last Major Championship: 1962 National Champions
37. France Soccer 
Stadium: Stade De France
Known For: International success Nickname:Les Bleus Length of existence: Established in 1904 Most memorable moment: Zinedine Zidane head butt in World Cup FinalLast Major Championship: 2018 World Cup Champions
36. Cleveland Brown Fans
Stadium: First Energy Stadium
Known For: Losing their team to BaltimoreNickname: The Dog PoundLength of existence:First established in 1945 and re-established in 1999Most memorable moment: The FumbleLast Major Championship:1964 NFL Champions
35. Nebraska Football Fans