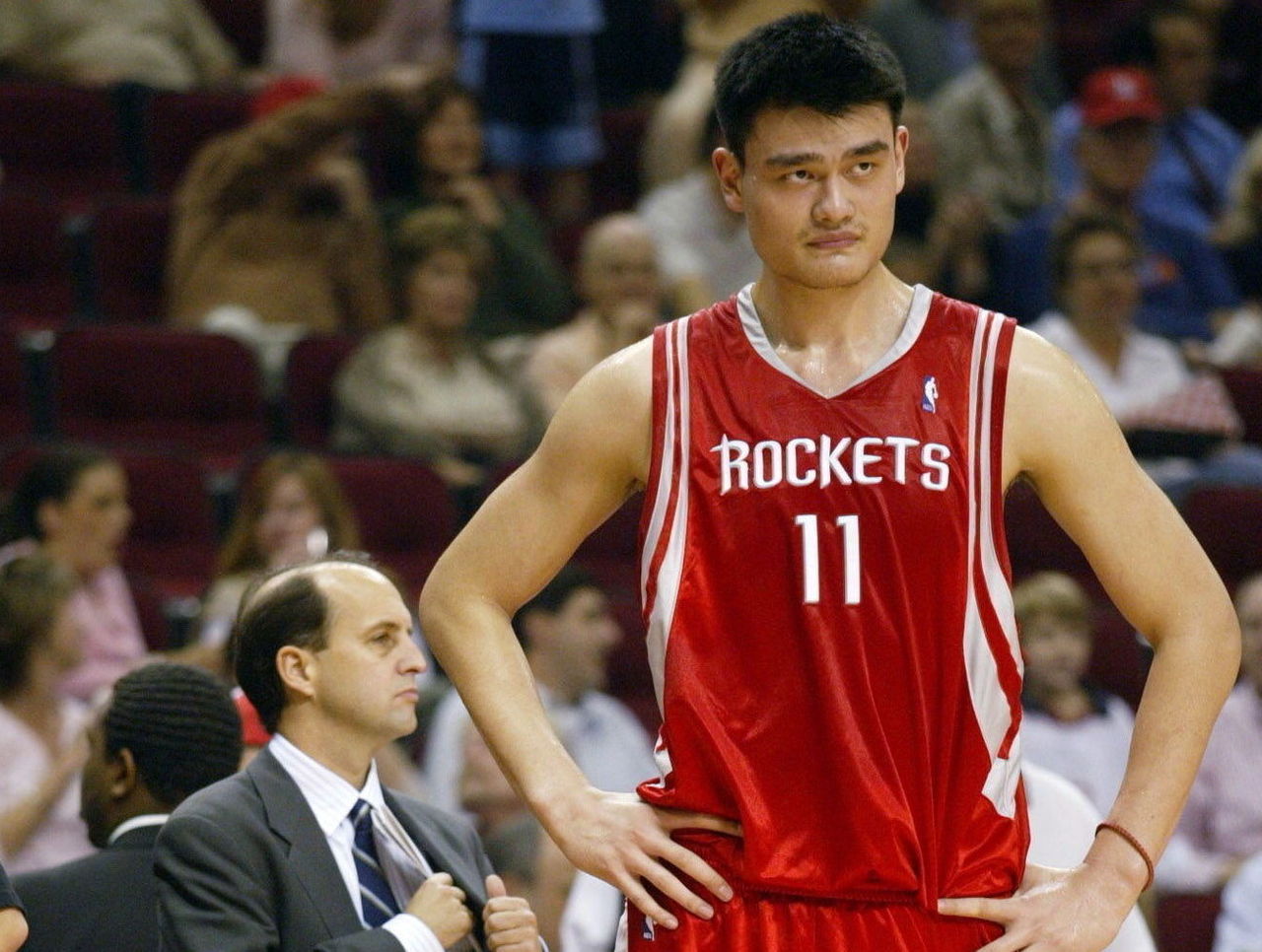 Yao might be one of the most under rated NBA players of our generation. Because Yao Ming was actually really good but was plagued by injuries.
Which I guess you'd expect if you were 7 foot 6. His impact was more then his stats however. His 7 foot 6 frame and his warm personality helped bring millions of fans from China to watch the NBA on TV and made the Houston Rockets and international household brand. This impact is bigger then basketball.
However, Yao was still great on the court averaging 19 points per game and 9.2 rebounds a game.