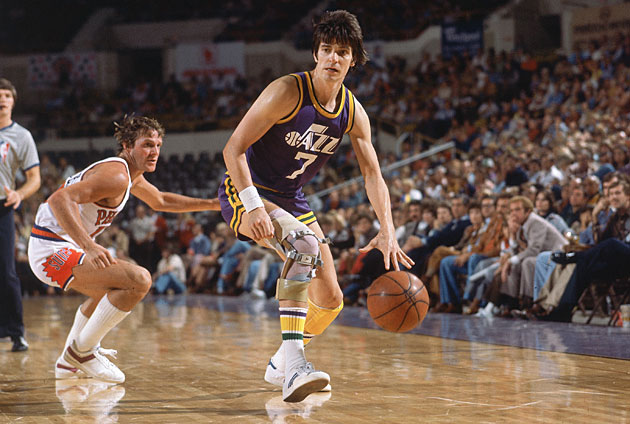 Pistol Pete could be much higher on this list if it wasn't for injuries. But man, could Pete Maravich could absolute ball before his time.
In his collegiate days he was the best scorer in NCAA history where he averaged 44.5 points per game for LSU one season. In his short NBA career he averaged over 24 points per game and over 5 assists a game.
Maravich tragically passed away at the age of 40 while doing what he loves the most, playing basketball. He tragically died during a pickup basketball game.