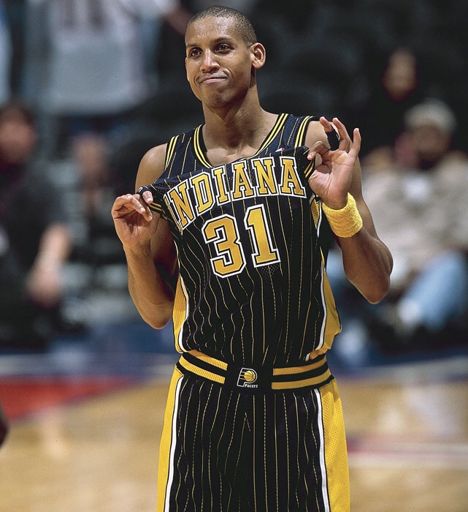 Reggie Miller was one of the greatest shooters and one of the most clutch players we have seen in NBA history. Miller was basically the face of The Pacers franchise for nearly 2 decades.
And he helped the Pacers reach their only NBA finals in the history of the franchise where they lost to the Lakers. Miller had iconic moments like his game winning shot against the Bulls in the 1998 Eastern Conference Finals (he pushed off on Jordan I believe till this day) or his 9 points in 8 seconds against the Knicks in 1995.
He is the best Pacer of all time.