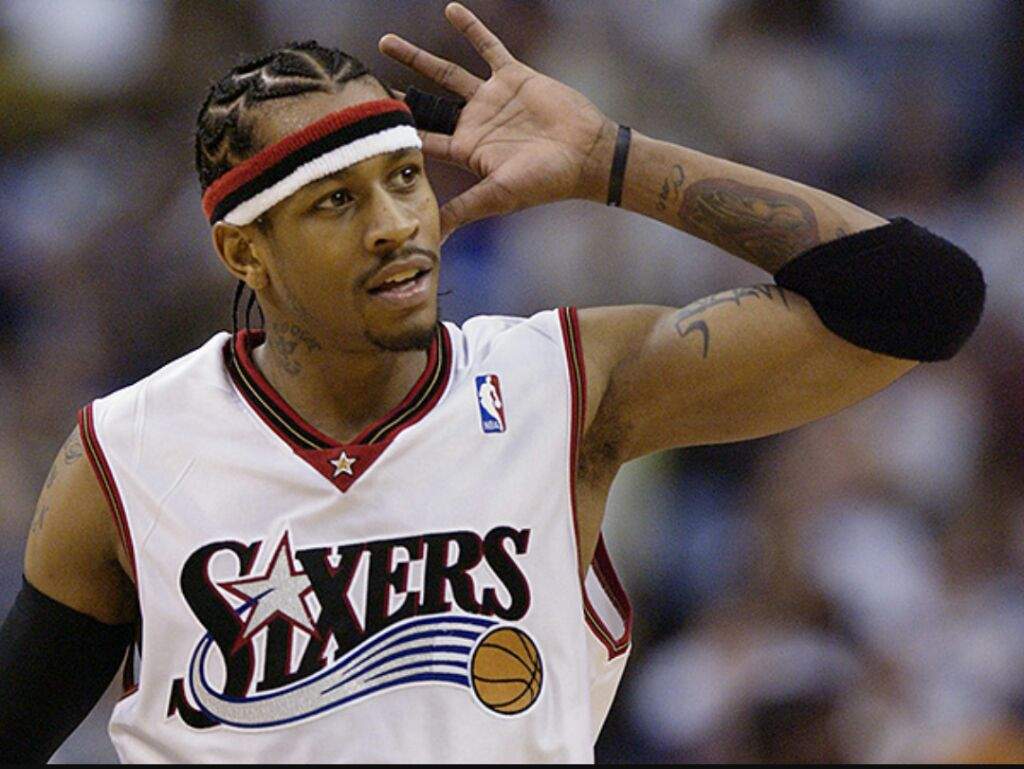 Allen Iverson changed the culture of basketball. From his cornrows on and off the court to his baggier then baggy shorts he literally brought hip hop to the NBA in ways we had never seen before. Because of Allen Iverson the NBA even established a dress code.
A.I. carried a pretty average Sixers to the 56 wins and the NBA Finals in 2000-01, winning his regular season MVP on the way while averaging 31.1 points per game, before losing in the NBA finals to the Los Angeles Lakers.
In his 12 seasons "The Answer" averaged 27.6 points per game and 6.1 assists per game. He was a Philly fan favorite an NBA favorite for all fans.