Intro
There's nothing better then Saturday's. From the food, to the atmosphere to the actual game day experience we all hold college football Saturday's with a special place in our hearts. We tried our best to narrow it down to 50 and here they are!.
50. Arizona State (Tempe, Arizona)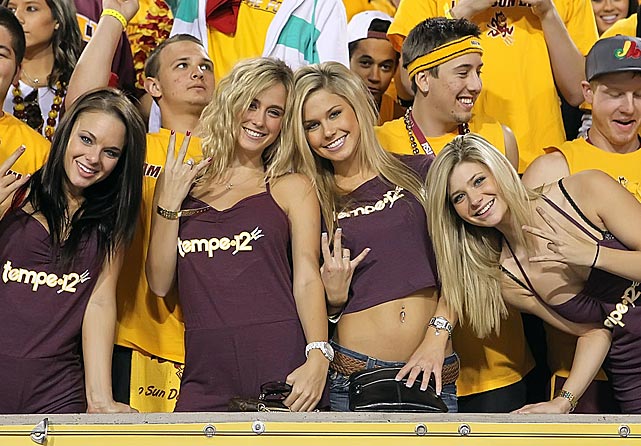 Arizona State is in Tempe, Arizona. Sun Devil Stadium can get loud and fun. The tailgates in the sun makes this a fun experience for any college football fan. Let's not forget that they also have some of the best looking girls in the country and seasonally great weather. The Arizona Sun Devil experience is absolutely amazing.