On a night that LeBron James passed Michael Jordan for 4th all time in the NBA scoring list it wasn't the most festive night. The Los Angeles Lakers lost to The Denver Nuggets 115-99 to fall to 2-8 in their last 10 games and are now 6.5 games back of the final playoff spot with only 17 games remaining. And one person who seems to be just absolutely fed up with this team is Rajon Rondo. With less than a minute remaining in the game, Rajon Rondo decided he didn't want to sit on the bench with his teammates but rather just find a place in the stands with the fans.
What is Rondo doing?? ??

— Sports ON Tap (@SONTHighlights) March 7, 2019
I mean this is just ridiculous. I have seen players sit away from their team (LeBron). But in the stands?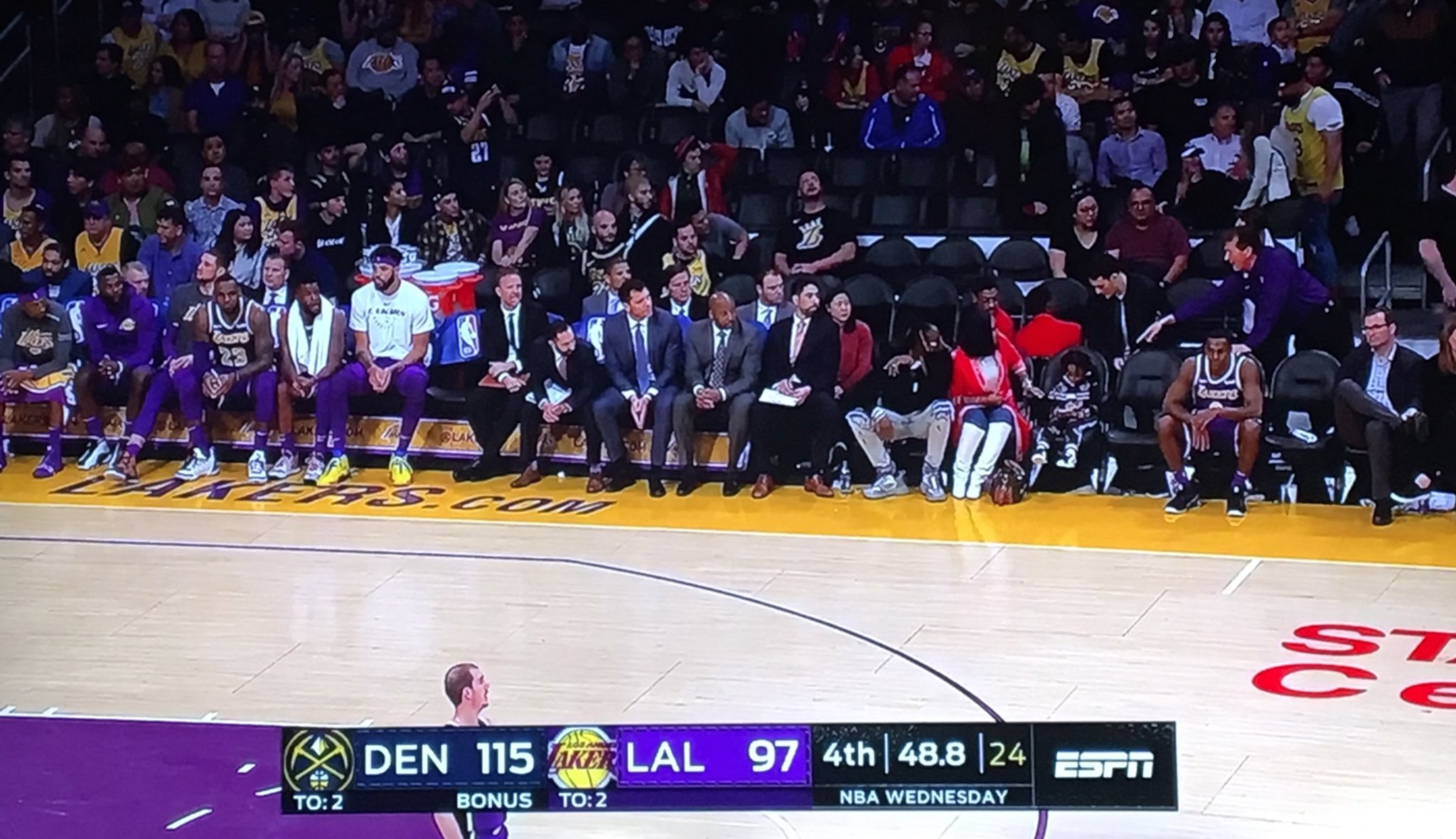 This just perfectly sums up the Los Angeles Lakers season. Never forget when LeBron did this earlier in the year but at least LeBron stayed on the same bench as his team!
This sums up up the Los Angeles Lakers season perfectly.