With the NFL draft now in the past, and free agent signings relatively wrapped up we are fast approaching the start of a new football season in a couple months. A lot of different moves have been made, and this is SONTLive writer Simon Villanoz evaluation of every team's offseason as of now. A division will be evaluated every week and a team released one by one. Today we cover The: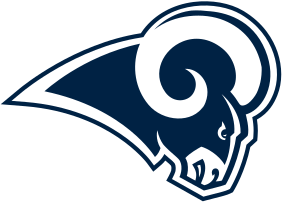 Los Angeles Rams 
Additions:
Ndamukong Suh
Sam Shields
Aqib Talib
Marcus Peters
Losses:
Kayvon Webster
Alec Ogletree
Robert Quinn
Trumaine Johnson
Sammy Watkins
Tavon Austin
Draft:
Joseph Noteboom (87)
Brian Allen (111)
John Franklin- Meyers (135)
Micah Kiser (148)
Obo Okoronkwo (160)
John Kelly (176)
Jamil Demby (192)
Sebastian Joseph (195)
Trevon Young (205)
Travin Howard (231)
Justin Lawler (244)
Significant Undrafted Free Agents:
The Los Angeles Rams are now a contender. After Sean McVay revitalized a Rams team in the wake of the mess that was the Jeff Fisher regime, their offense came alive. Jared Goff took a leap forward and got Todd Gurley back on track as a byproduct. They would become number one in the league in points scored per game. Their offense was led by the 28 passing touchdowns that Goff threw, and the 13 rushing touchdowns Gurley ran in.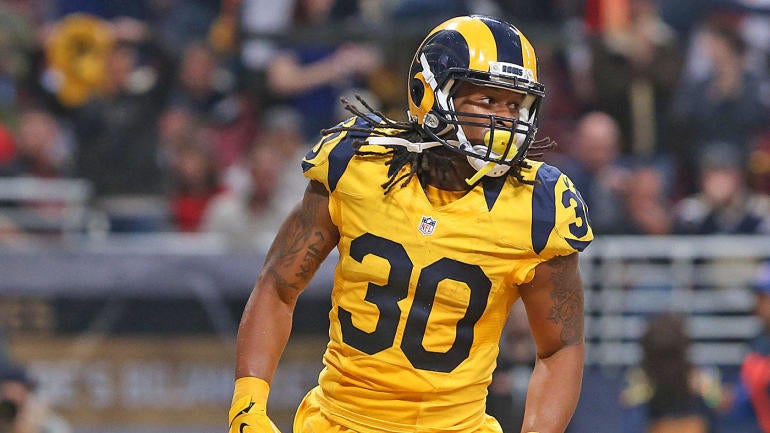 I'll address their losses first. On defense, they lost starters Alec Ogletree, Trumaine Johnson, and Robert Quinn. I don't see these losses affecting their defense that much. Especially with the additions, they had this offseason. On offense, they lost receivers Tavon Austin and Sammy Watkins. Those losses won't be enough to hurt the Rams considering Sammy Watkins' 8 receiving touchdowns was the most significant thing they contributed. Don't get me wrong 8 touchdowns is solid, but if I had to bet between him reaching that number again or getting injured for a majority of the season I'd bet on him getting injured easily. They still have pass catchers in Cooper Kup, Robert Woods, Gerald Everett, and Pharoh Cooper who should take another step forward in development like Jared Goff.
Now for their additions, which is the biggest reason I give them so high of a grade. They traded for Marcus Peters and Aqib Talib, two of the best corners in the entire league.  They automatically make the Rams have one of the best cornerback duos in the league, to add to an already good defense coached by Wade Phillips. Throw in free agent signings Ndamukong Suh and Sam Shields and you have easily one of the most dangerous looking defenses on paper. Considering Wade Phillips is an excellent defensive coordinator, expect this Rams defense to wreak havoc on the league.
Their draft wasn't the best, but that's mostly because their first draft pick was in the third round and they held a whole lot of late round picks. They didn't disappoint completely though. The Rams made the most of their position. Taking offensive tackle Joseph Noteboom with their first pick was a great idea, considering he's somebody who is raw but talented. He will be able to learn from the great veteran Andrew Whitworth and eventually be ready to take over. The Rams offensive line has always been one of the weak points, but they just got stronger with this selection. Center Brian Allen from Michigan State is also another pick that adds good depth to their offensive line.
After that, they steal Okoronkwo who can potentially be a day one starter. He led that Oklahoma defense last year, and I expect him to be an impact player on this Rams defense. Tegray Scales would be another steal that they got as an undrafted free agent. He's somebody who should've been drafted, and I can easily see him starting sometime this season. The LA Rams have just taken a big leap forward after this offseason, and they will be a fun team to watch this next season.
Rams Off-Season Grade: A+