Most of the big name free agent Wide Receivers in 2019 have already found new places to play. But there is still some quality left on the market. And Philadelphia Eagles WR Golden Tate could arguably be the best Wide Receiver left on the open market. And according to most reports their are two teams he is considering and those are the New England Patriots and Pittsburgh Steelers.
Per @RapSheet, Patriots have interest in Golden Tate. He also mentioned Pittsburgh.

— Mark Daniels (@MarkDanielsPJ) March 14, 2019
Golden Tate's choices are down to the Patriots and Steelers. Which seems like sitting in front of the Netflix menu trying to decide between Infinity War or Suicide Squad. But alright …

— Jerry Thornton (@jerrythornton1) March 14, 2019
Either team would be happy to have Golden Tate obviously. And he would seem to be a great fit in either system. Where do you want to see him go?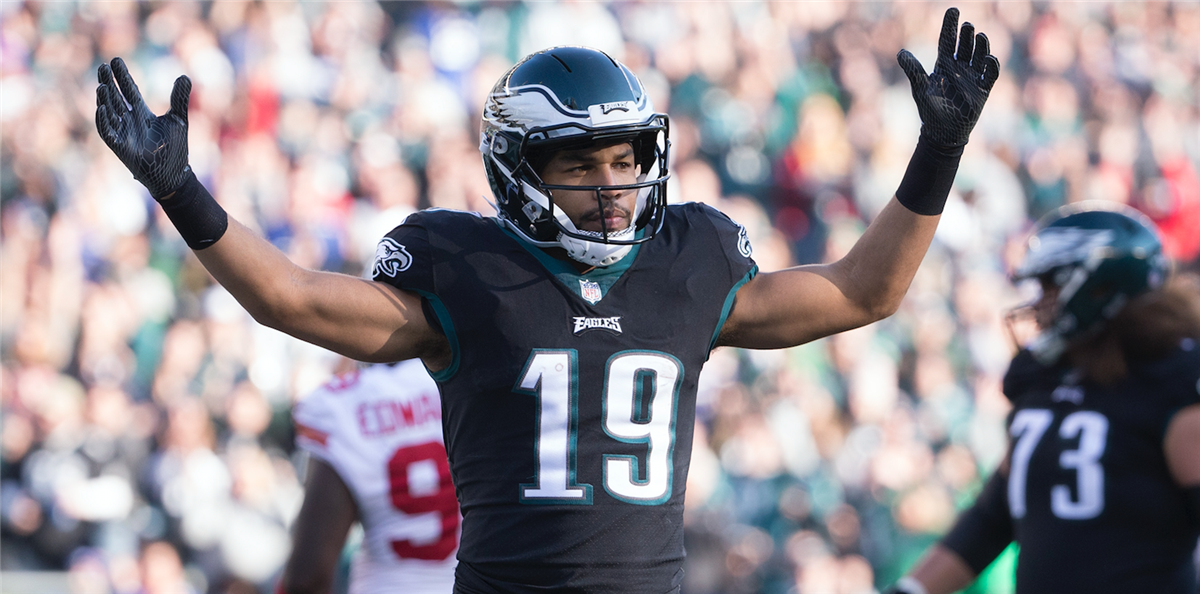 Update: 
Despite initial reports. The New York Giants have signed Golden Tate
Former Eagles' WR Golden Tate is signing with the NY Giants, per source.

— Adam Schefter (@AdamSchefter) March 14, 2019
And here are the contract terms: Golden Tate to the Giants on a four-year, $37.5 million deal that includes $23 million fully guaranteed, per source. https://t.co/TN6fNHOfHv

— Adam Schefter (@AdamSchefter) March 14, 2019