If there's one thing Astros fans have noticed so far during this spring training, is that George Springer is looking really good. He's just straight up lean at the moment. And he has arrived this spring 12 pounds lighter than normal.
George Springer is down 12 pounds to 218 and wants to play the entire season at his playoff weight of 220. After switching his offseason regimen to focus on explosiveness and speed, Springer has already stolen three bases this springhttps://t.co/cJ32bWsciz

— Chandler Rome (@Chandler_Rome) March 5, 2019
So Springer comes into this spring training at 218 pounds which is not a small guy by any means but he believes it's going to help him help the team out more on the base paths.
I was more concentrating on getting my body more explosive to when I was 22, 23 years old, which is not going to happen, but that was the mindset," Springer told Rome. "Come into camp, attempt to be faster, a lot more explosive, because whenever I have to go, I have to go. I can't be lugging around weight.
It seems like the weight loss hasn't done anything negative to his power thus far this spring:
George Springer just pulverized his first home run of the spring to center field. Way up onto the berm in right center.

— Chandler Rome (@Chandler_Rome) March 4, 2019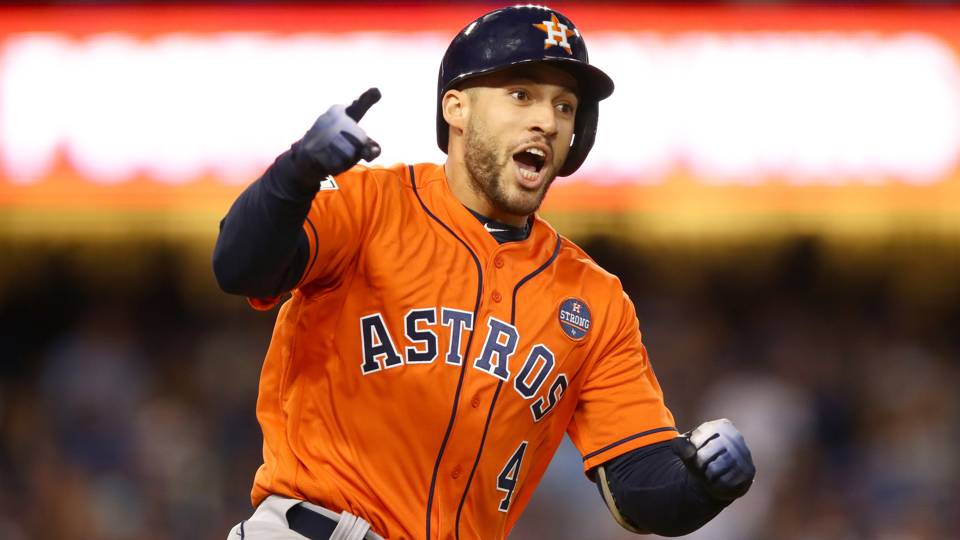 Springer already has three stolen bases this year while only having 6 total last year in the regular season in 140 games.