Well it's Thursday, you know what that means. It means we just began an intense and amazing weekend of television viewing. As I had mentioned before we have Tiger Woods going after a Master's win, NBA Playoffs begin. And of course the 8th and final season of Game of Thrones. If you missed any of our recaps thus far you can go to our Pop Culture category on our site.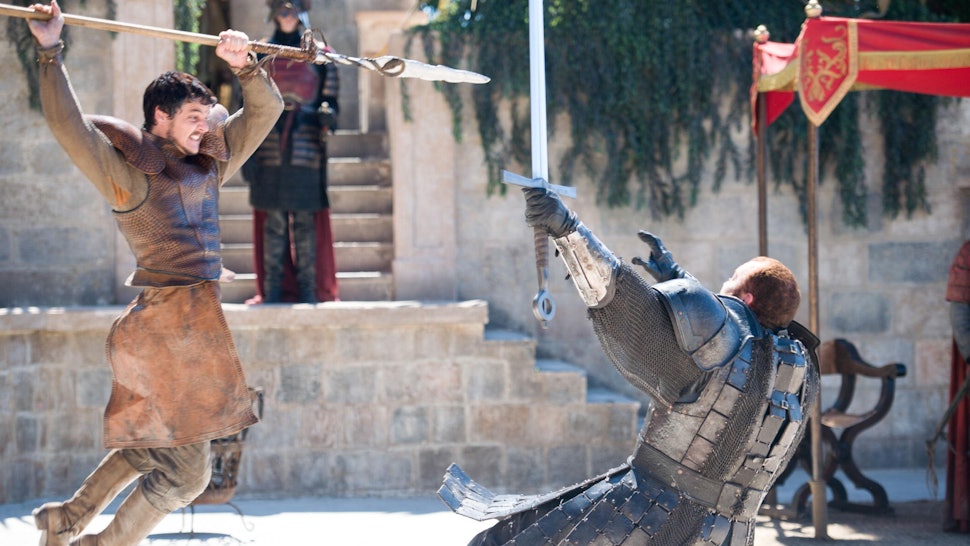 So season 4 was one of the most extraordinary seasons of Game of Thrones. You had significant deaths (spoiler alert I was pumped). Some unexpected plot twists. And things really started to come together as far as the power struggle and all that good stuff. Let's get to the main points we need to remember here.
Arya Killed Polliver
This was just another amazing moment where we see Arya becoming a cold blooded assassin. Which we have to admit is pretty awesome. So basically what happens here is her and the hound find themselves in a tavern with a bunch of people, including Polliver ( he stole Arya's sword needle back in season 2). So what does Arya do? She gets her sweet revenge.
Arya Killed Polliver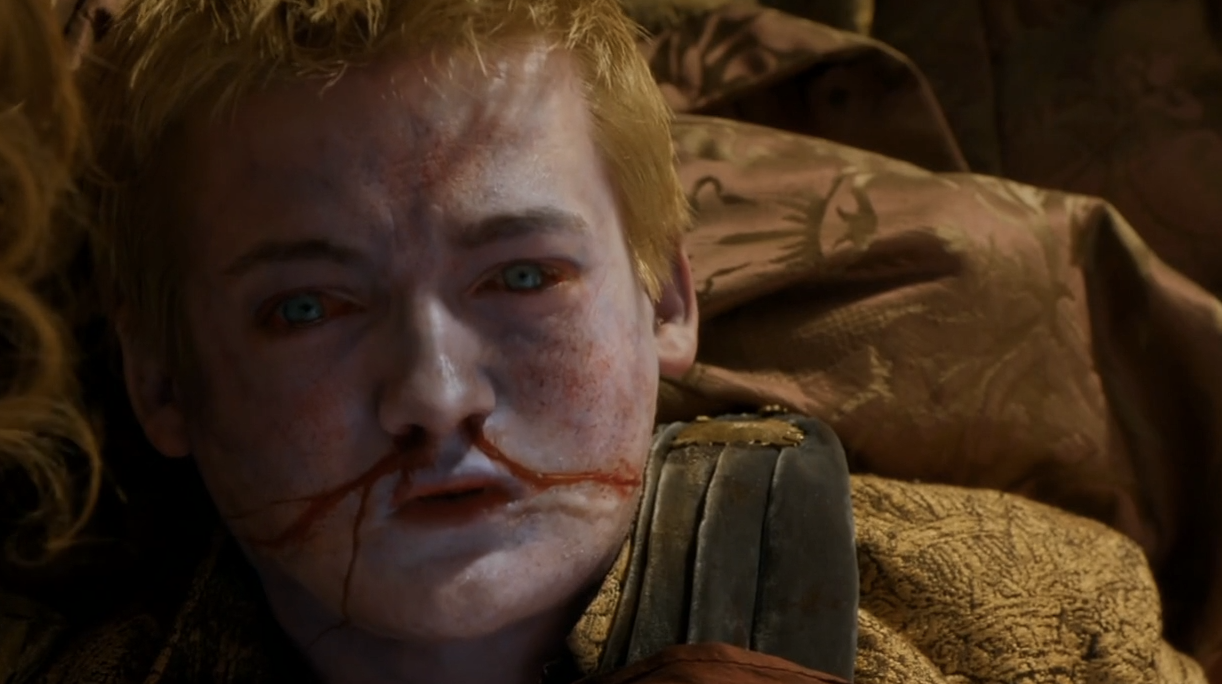 Thank god. At his own wedding the little prick was killed. And poisoned. This became known as the "Purple Wedding". I am not going to spoil it all but I was fucking pumped. Oh and they all thought Tyrion did it and he was arrested while Sansa Stark ran away with the aid of Pyter. All important stuff that. But most importantly Joffrey died. And oh was it satisfying.
Theon "Died", Became Reek
Basically Theon kept getting tortured by Ramsay Snow (who I am not sure is any better than Joffrey, he's also a little bitch that I can't stand). So he stripped Theon of his identity and renamed him "Reek". Significant later. So keep this in your memory bank.
Pyter Killed Lysa (Sansa's Aunt)
We keep figuring out later and later in the show that Pyter sucks ass too (common theme here people suck). So he reveals that Olenna Tyrell helped plot Joffrey's death to Sansa. Lysa see's Pyter kiss Sansa and gets jealous. So he pushes her off a ledge. Pretty fucking ruthless.
Tyrion Got Revenge On Shae & Tywin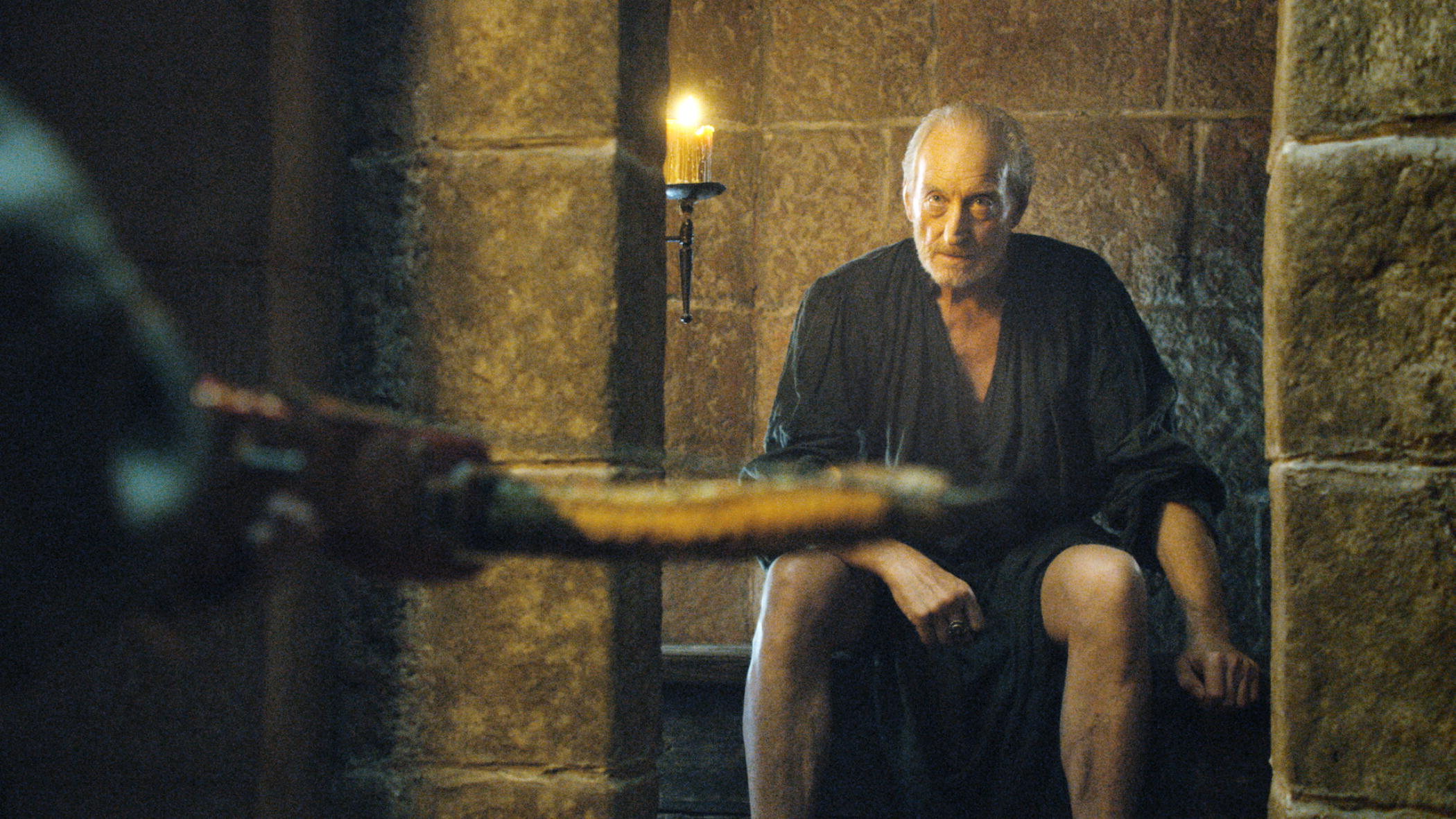 Tyrion got arrested because he was suspected of killing Joffrey earlier in the season and was going to be executed. His brother Jaime (you know the guy who has sex with his own sister) released Tyrion because he knew it wasn't true. When Tyrion leaves he sees his former lover Shae in bed with his dad. He's so mad (who wouldn't be) that he kills her (don't do that in real life please folks). So Tyrion then goes and kills his dad to. And flees King's Landing. Fucking epic season.
Season 5 recap coming tomorrow: To follow George Jarjour on twitter click here.