Floyd Mayweather says he will begin training "soon" for a move into mixed martial arts.
The retired boxer confirmed to TMZ Sports he has been in contact with UFC welterweight champion Tyron Woodley, and says the two will work together in the near future. Woodley also mentioned the possibility earlier this month.
"I'm gonna start soon," Mayweather said. "We've been texting back and forth. We talked a couple times, so we gonna start working out real soon."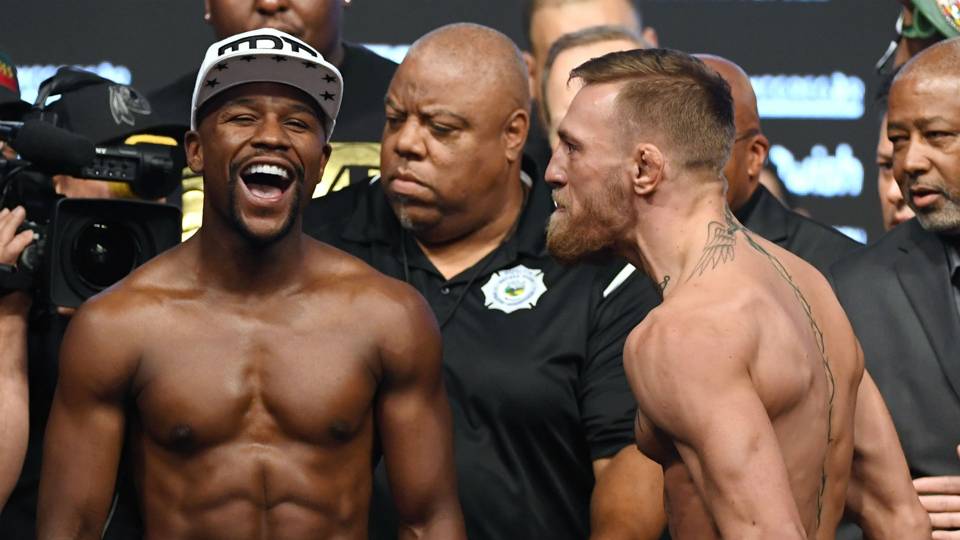 Mayweather (50-0, 27 KOs) retired from boxing following a lucrative bout against UFC star Conor McGregor in August. Since then, the 41-year-old has teased the idea of crossing over into the UFC on multiple occasions.
He would be considered a rookie in the sport of MMA, but claims his skills are better than some may think.
"I can wrestle. My wrestling game is not that bad," Mayweather said. "On a scale from 1 to 10, it's probably a 7. And I think we can take it up to a 9 if possible. Of course, my hand game, on a scale of 1 to 10, is 100. My kicking game, on a scale from 1 to 10, is probably a 4."