With the NFL draft now in the past, and free agent signings relatively wrapped up we are fast approaching the start of a new football season in a couple months. A lot of different moves have been made, and this is SONTLive writer Simon Villanoz evaluation of every team's offseason as of now. A division will be evaluated every week and a team released one by one. Yesterday Simon covered the Green Bay Packers, today we are on to the Detroit Lions.
Detroit Lions
Significant Additions:
QB Matt Cassel
Sylvester Williams
Luke Willson
LeGarrette Blount
Kenny Wiggins
Deshawn Shead
Christian Jones
Devon Kennard
Significant Losses:
Eric Ebron
Tahir Whitehead
Travis Swanson
Haloti Ngata
Paul Worrilow
D.J. Hayden
Draft:
Frank Ragnow (20)
Kerryon Johnson (43)
Tracy Walker (82)
Da'Shawn Hand (114)
Tyrell Crosby (153)
Nick Bawden (237)
The Lions are a team that always hold their own in the NFC north. For the past couple years they've always been good enough to make the playoffs or be a strong contender to make the playoffs. A lot of that credit is due to Matthew Stafford. Now that Matt Patricia is coming in as head coach, the Lions may be able to take that next step forward in their progression. Patricia is a great hire for the Lions, and is definitely worth a whole letter grade. Free agency really didn't hurt or help the Lions a whole ton. They gained back what they loss plain and simple. Detroit did sign Legarrette Blount which should benefit Matthew Stafford a lot having a proven veteran running back who plays consistently well year by year. Blount is a little older though, and there's no telling whether this year may be the year he begins to fall off. So one can only wait and see how this free agent signing will ultimately pan out for Detroit.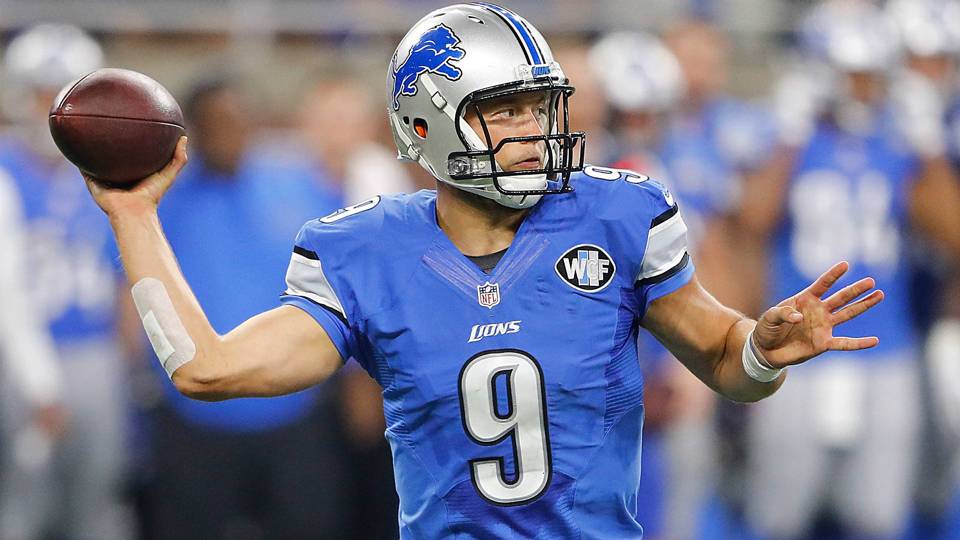 Their draft class is one of the better ones. Adding Frank Ragnow was a great pick for the Lions. At Arkansas he was a dominant center, and easily one of the best in college. In the NFL he's an instant starter for the Lions who are continuing to strengthen their offensive line. Speaking of linemen, they also got an absolute steal in Tyrell Crosby in the 4th round from Oregon. He's an offensive tackle that can play on either side, and he adds great depth to their offensive line rotation. It's worth noting that in his final year at Oregon, he did not allow a single sack or quarterback hit all season. Both of these great linemen will be joining a relatively strong offensive line on paper in Rick Wagner, T.J. Lang, Graham Glasgow, and Taylor Decker. Their offensive line from last year did struggle with injuries all around, so adding depth at the very least makes sure that they don't miss a step if a repeat of last year was to happen.
Finally one of their more notable picks was running back Kerryon Johnson out of Auburn. I don't hate the pick because it filled a need, and he's a good running back but it is a little questionable. Derrius Guice is the same type of running back but way better and he was available when the Lions picked. That's one of the few reasons why I did not give the Lions an A grade. Guice paired with Matthew Stafford and that great offensive line would have been perfect for Detroit. Not bashing on Johnson at all, but Detroit could've done better. Kerryon Johnson is a solid running back, and he was big reason why Auburn had so much success this past year. Like I said, not completely mad about this pick, but the Lions could've done better.