Kodey Stauffer and Simon Villanoz released their AFC North Team by Team Mock Draft Analysis  , and their NFC North Mock Draft Edition  and NFC East Team by Team Mock Draft Analysis and NFC South, Who You Drafting  and AFC South, Who You Drafting? And NFC West, Who You Drafting?Today Simon and Kodey released their  AFC West team by team analysis below.
AFC West
Denver Broncos:
Orlando Brown (5) OT out of Oklahoma
Leighton Vander Esch (40) ILB out of Boise State
Tavarus McFadden (71) CB out of Florida State University
Deontay Burnett (102) WR out of USC
Kyle Lauletta (105) QB out of Richmond
Korey Robertson (133) WR out of Southern Miss
Jayln Holmes (154) DE out of Ohio State
Kevin Toliver (168) CB out of LSU
Cedric Wilson (199) WR out of Boise State
Analysis: On a team that started off promising, it almost looks like a rebuild for the cellar of the AFC West. However, free agency is ripe for the picking for Quarterbacks this year and even ones whose contract isn't up and want to skip town (Tyrod Taylor) are valid options behind center. The line continued to be a problem for the Broncos as no matter who was throwing the ball ended up on the turf. Brown Jr. has a massive frame and is great at pass blocking. Brown would allow the Broncos to move 1-year pro Bolles to right tackle where he would be better off and change the entire dynamic of the line. Todd Davis and Marshall were inconsistent and Vander Esch will bring youth and speed to the position. Talib has been on the radar of the trade block and depth in secondary will be addressed in the Mile High City.
Los Angeles Chargers:
Justin Reid (17) FS out of Stanford
Darius Leonard (48) ILB out of South Carolina State
Troy Fumagalli (84) TE out of Wisconsin
Tre Williams (115) LB out of Auburn
Mike White (146) QB out of Western Kentucky
Michael Badgley (177) K out of Miami
Mike McCray (208) OLB out of Michigan
Analysis: This Chargers' team was not too far from making the postseason and got screwed over by tiebreakers. However, special teams cost the Chargers a few games especially in their slow start. Badgley consistently put in kicks between 40-50 yards and was a four-year kicker. White is an interesting prospect out of Western Kentucky with impeccable arm strength. White reminds me of Andy Dalton but with better arm strength as far as his release goes, and he always keeps his eyes downfield to look for the best play, and with development could be the future for the Chargers who possess many deep threats.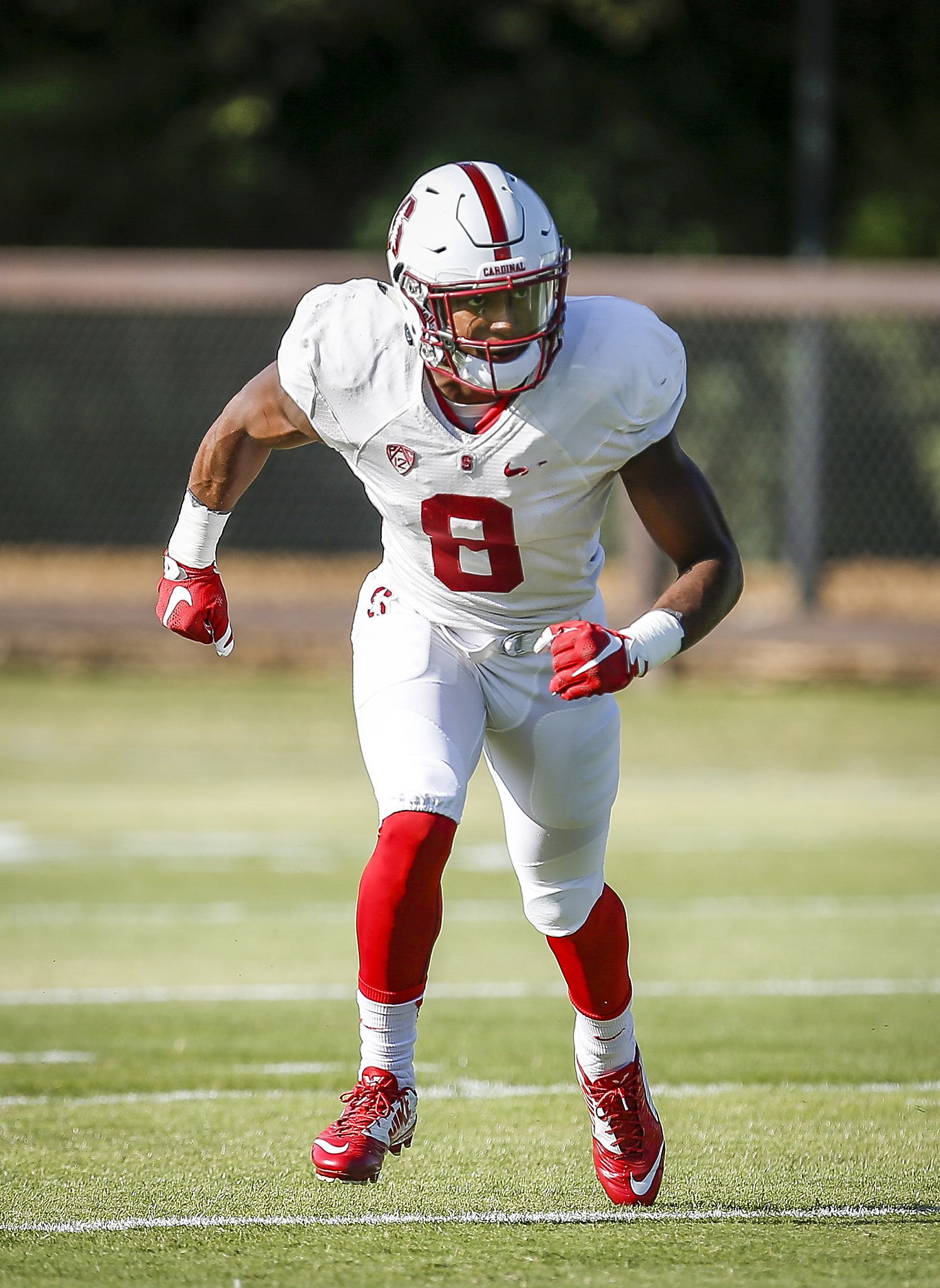 Kansas City Chiefs:
DeShon Elliot (54) S out of Texas
Colby Gosset (78) G out of Appalaichan State
Will Clap (86) OL out of LSU
Marcell Frazier (118) DE out of Missouri
Andrew Brown (182) DE out of Virginia
Analysis: Another team who bought in to the quarterback they wanted, a Chiefs team who usually plays sound defense looked terrible this year. Being ranked 28th, 29th, and 25th in total yards, pass, yards, and rush yards allowed respectively. The Chiefs will appreciate the return of Eric Berry and has addressed the CB2 spot in the Alex Smith trade but DeShon Elliot's fall will be the rise of a new Chiefs secondary. O-line importance can never be understated and KC seems to like small-school lineman but Gosset looks like a genuine talent at guard this year.
Oakland Raiders:
Joshua Jackson (10) DB out of Iowa
Kerryon Johnson (41) RB out of Auburn
Maurice Hurst (75) DT out of Michigan
Christian Campbell (106) CB out of Penn State
Hercules Mata'afa (171) DE/OLB out of Washington State
Kyle Hicks (202) RB out of TCU
Analysis: The Raiders didn't get an interception until Paxton Lynch threw a strange tipped pick to NaVorro Bowman in week 11. Joshua Jackson looks like he grew a lot and became a turnover machine for the Hawkeyes and resembles Marcus Peters for the Chiefs. The Raiders find another gem in Hercules who I think would be a great complement to Mack and ease the focus off of him and open up the Raiders' defense to be a bit more exotic. Hurst also would be an improvement with impressive play recognition and athleticism from the defensive tackle position.