So far, Kodey Stauffer and Simon Villanoz released their AFC North Team by Team Mock Draft Analysis  , and their NFC North Mock Draft Edition  and NFC East Team by Team Mock Draft Analysis Today Simon and Kodey released their NFC North team by team analysis below. Today we preview the AFC East.
AFC East
New York Jets:
Baker Mayfield (6) QB out of Oklahoma
Nick Chubb (37) RB out of Georgia
Brian O'Neill (49) OT out of Pitt
James Daniels (72) C out of Iowa
Michael Gallup (103) WR out of CSU
Allen Lazard (148) WR out of Iowa State
Daniel Carlson (165) K out of Auburn
Christian LaCouture (209) DT out of LSU
The Jets played way better than they were expected to play this year. In my opinion, I felt like that team was less talented than the 0-16 Browns by far. I feel like that's a testament to the great coaching of Todd Bowles. This draft class for them will make all Jets fans excited. Baker Mayfield will rejuvenate a bland/dysfunctional offense for the Jets, and give them a great identity to get behind. Adding linemen such as Brian O'Neill and James Daniels will give Mayfield the protection he needs to form that offensive identity for the Jets. I believe both of these players are solid players who may find themselves in the starting lineup come Week 1. Nick Chubb will be running behind that offensive line, and I fully expect him to lock down the Jets running back position for a solid decade. Then the additions of Michael Gallup and Allen Lazard are significant as well. I view both of these receivers as sleeper picks, but at the very least adds depth to a Jets receiving core that struggled at times. Even Daniel Carlson, the kicker from Auburn, is a good pick for them. Chandler Catanzaro is not somebody you should put faith in, and Cardinals fans can attest to that. Carlson on the other hand was a way better kicker than Roberto Aguayo coming out of college (which isn't saying much), and he can be one of the best kickers in the league. This Jet's draft will revamp an offense that was pretty much dead, and can get them into playoff contention once more.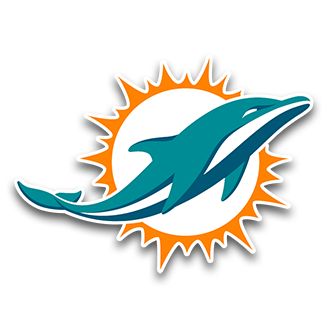 Miami Dolphins:
Roquan Smith (11) MLB out of Georgia
Derrius Guice (42) RB out of LSU
Sean Welsh (73) OG out of Iowa
Van Smith (107) S out of Clemson
Durham Smythe (126) TE out of Notre Dame
Viane Talamaivao (169) OG out of USC
Myles Pierce (197) MLB out of Citadel
Lavon Coleman (203) RB out of Washington
The Dolphins will get their main man Ryan Tannehill back this season. This team when, fully healthy, seems to be a middle of the pack sort of team that is always on the fringe of playoff contention. I strongly believe that Roquan Smith and Derrius Guice can help transform them into a legitimate playoff contender from day 1. Smith had an excellent collegiate career at linebacker for the Bulldogs and I don't expect that consistency to change when he entered the NFL. Derrius Guice is much the same even after backing up last year's first round pick Leonard Fournette. Guice has an excellent background story that gives him this unfailing motor. He is also an aggressive back who fights for every inch. Don't be surprised if Derrius Guice locks up the running back position for the Dolphins by the start of pre season.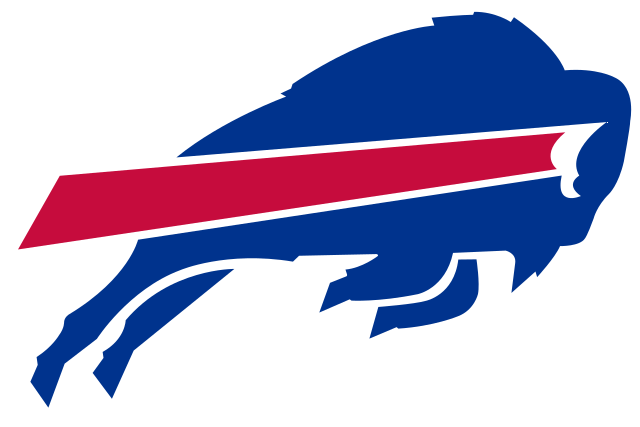 Buffalo Bills:
Rashaan Evans (21) MLB out of Alabama
Da'Ron Payne (22) DT out of Alabama
Marcus Allen (53) S out of Penn State
Marcus Davenport (56) DE/OLB out of UTSA
Ronald Jones II (95) RB out of USC
Josh Adams (117) RB out of Notre Dame
J'mon Moore (149) WR out of Missouri
Lowell Lotutelei (157) DT out of Utah
Buffalo did not deserve to be in the playoffs, but it did make me happy to see them break their playoff drought. I think they will take another step forward in being consistent, but I believe that starts with being content with Tyrod Taylor and the offense. I think the offense can get by in being led by Tyrod Taylor and Lesean McCoy. Ronald Jones II and Josh Adams are drafted here for a reason though. McCoy is getting older, and he was injured a number of times this last season. Picking up Jones and Adams gives them two guys who can not only one day be the backup running back, but the the lead running back for the Bills after McCoy decides he is done. Besides them, I went defensive heavy for the Bills. I think they will be fine if they build on their biggest strength, and that's defense. Marcus Davenport and Lowell Lotulelei are two guys who I believe can potentially be the best players on that Bills defense someday. They are project players though, and will take some time to develop. In the meanwhile I believe that have potential first day starters in Rashaan Evans, Da'Ron Payne, and Marcus Allen.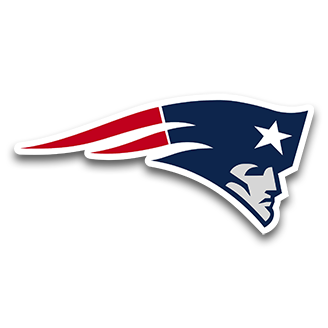 New England Patriots:
Sam Hubbard (31) OLB/DE out of Ohio State
Jaire Alexander (43) CB out of Louisville
Terrell Edmunds (64) S/LB out of Virginia Tech
Luke Falk (96) QB out of Washington State
Ian Thomas (159) TE out of Indiana
Tre Flowers (191) CB out of Oklahoma State
Coming off of a Super Bowl loss, the Patriots can only add more weapons for another run next year. They will probably be contenders once more, but they need help on defense to achieve that. That defense made Nick Foles look like the best quarterback in the league in the Super Bowl, so they can use an injection of youth. Sam Hubbard, Jaire Alexander, and Terrell Edmunds are all versatile guys who can give that Patriot's defense just that. Terrell Edmunds interests me most out of that trio. He is a 6-3, 220 pound safety who I think can successfully switch to linebacker in the NFL and be a great talent. I believe he can be a lot like a Kwon Alexander type of player for the Patriots. Switching gears, let's talk about Luke Falk. After trading all their good backup quarterbacks, the Patriots had to settle for Brian Hoyer. Tom Brady is getting older which means injuries are just waiting to happen. Luke Falk gives them a guy who can be the heir, and I think he fits the Patriots offense perfectly. He is probably the most accurate quarterback in this draft, and I believe he is a better prospect than Garoppolo coming out of college. Luke Falk can potentially be the next great Patriots quarterback.
Stay tuned for tomorrow's next mock draft.