Things happen for a reason. When my brother took the plunge into the media world and launched Sports on Tap it just felt like fate aligned and we were heading into the world of sports. I mean we were obsessed with sports. Since I was 6 six years old and since Sami was born that's literally what we did. We were either watching, playing or talking sports. So Sports on Tap incorporated in 2018 but you can say Sports on Tap was  actually founded in 1993. So when I say things happen for a reason here is another case. Today Sports on Tap Chicago became official. And here is another instance in life where it just feels like it happens for a reason. When I was a kid just like any 1990s kid I was obsessed with Michael Jordan and the Chicago Bulls. I had the Bulls starter jacket and of course I had multiple pairs of Air Jordan's. But honestly that's where most kids from Seattle's connection to Chicago stops. But for me that was only the beginning of my connection to the city of Chicago. Here is my 10 minute attempt of articulating how a kid from Seattle has been connected to the city of Chicago since he was 10.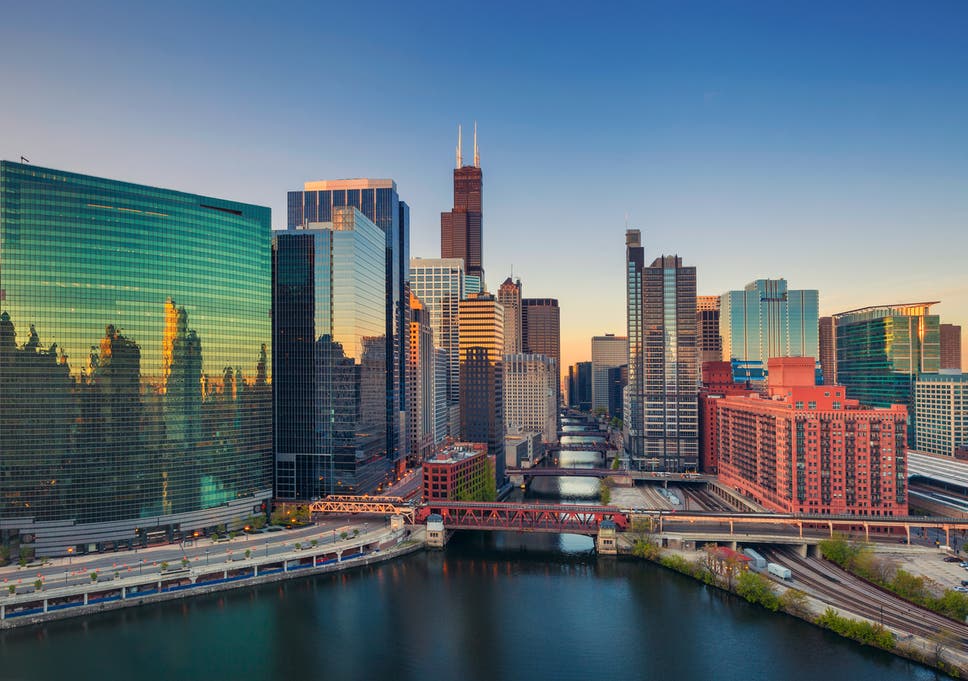 My dad Tony is an entrepreneur from Syria. So I grew up always hearing about business and watching my dad run his restaurant. My dad was a magician with people. If you've ever met my dad you know where I get my ability to strike a conversation with anyone, anytime, anywhere from my dad. He used to have a compliment and a way to talk to everyone who came to his restaurant called Meray. It was Panera bread before Panera bread but with better broccoli cheddar soup that I would eat everyday. Customers would come just to order from my dad and have my dad strike up a conversation with them. And I do understand that everyone says that about their dad but I'm serious. If you don't believe me he ended up selling the restaurant twice and rebuying it from the new owner twice after they went under because customers stopped coming after Tony stopped showing up. He has a magnetic personality. When I was around 6 years old my dad bought a "As Seen On TV" store that basically sold all the infomercials you saw on TV. This was pre-internet and was a revolution. His business quickly ballooned. And he had over 50 stores around the nation. But his number 1 market was the midwest. Specifically, Chicago. 
Tony would go to Chicago twice a month for years. And this was the height of the Chicago Bulls and Michael Jordan's second 3-peat. Everytime my dad would come back from Chicago he'd bring me a bulls hat, or bulls shirt. But the one thing I will never forget is when my dad went to the "Michael Jordan" restaurant and somehow smuggled out two menus for me. I still have them:
Over the course of the years I can't count the amount of trips I took to Chicago. The city was magnificent (yes I am trying to play on the magnificent mile thing even though I'm not from the city so y'all forgive me). When the Jordan XI's retros released for the 1st my mom was in the city and literally spent a whole day while my dad was checking on the 10+ stores he had looking for a pair for me. Guess what? She found me a pair of course, my mom is super woman so there was no way she was going to be denied. And a few years later I happened to be in the city when the retro Jordan 1's were re-released and waited in line in the hot humid summer months at Nike Town Downtown for a pair (I still have those today too). So yeah, I know the city a little bit of course nothing like the team at what is now Sports on Tap Chicago. 
As my dad moved on to new businesses our times in Chicago stopped. But as my connection to the city always seemed to find its way back my best friends moved from Seattle to Chicago a year after we all graduated from College. Once again, I began going to the city quite a bit. Arlington Heights to be exact. Since graduating college my trips haven't been as frequent but I've visited them in Chicago about 5 times during their 6 years in Chicago, and have always loved the city. And now that they have moved from Chicago it's crazy to think another connection to the city opened up. John & Brian contacted Sami and I about acquiring the Let Me Be Frank Sports blog. We've been following each other for over a year and the brands synergy and the synergy between all 3 of us was crystal clear. We've been working on acquiring the LMBF blog for 5 months now and we are proud to announce today the formation of Sports on Tap Chicago. I want to welcome Megan, Dan, Kevin, Sam, Jack, Brian, Jackson, The 3 Nicks, Pat, Pete, and of course John & Brian to the Sports on Tap family. Sami always makes fun of me for saying this but we are all:
Ready to rock, ready to roll and ready to rumble.