If you haven't been following the whole NBA versus China versus Hong Kong versus Rockets General Manager Daryl Morey fiasco than you can visit Google. We have our first Colin Kapernick type of situation in The NBA and today LeBron James decided to weigh in and Twitter wasn't really feeling it.
LeBron comments on Daryl Morey's China tweet: "I believe he wasn't educated on the situation at hand and he spoke."

(via @BenGolliver) @SONTHighlights pic.twitter.com/KCViqMlPau

— Sports ON Tap Hoops (@SONTHoops) October 15, 2019
Yikes. Just a weird statement from LeBron. For a dude, who continually wants to fight for social justice and has opinions on everything it looks like his "more than an athlete" only applies to "athletes" not General Managers. Here's the full statement.
Here is LeBron on his belief that Daryl Morey "wasn't informed" on the situation in China, and his thoughts on the consequences that come with free speech pic.twitter.com/JOVRSDzCIg

— Harrison Faigen (@hmfaigen) October 15, 2019
Twitter wasn't having it and for the first time when it came to politics it seemed like everyone was not happy with LeBron's comments. That includes Enes Kanter who voiced how upset he was  VIA Twitter: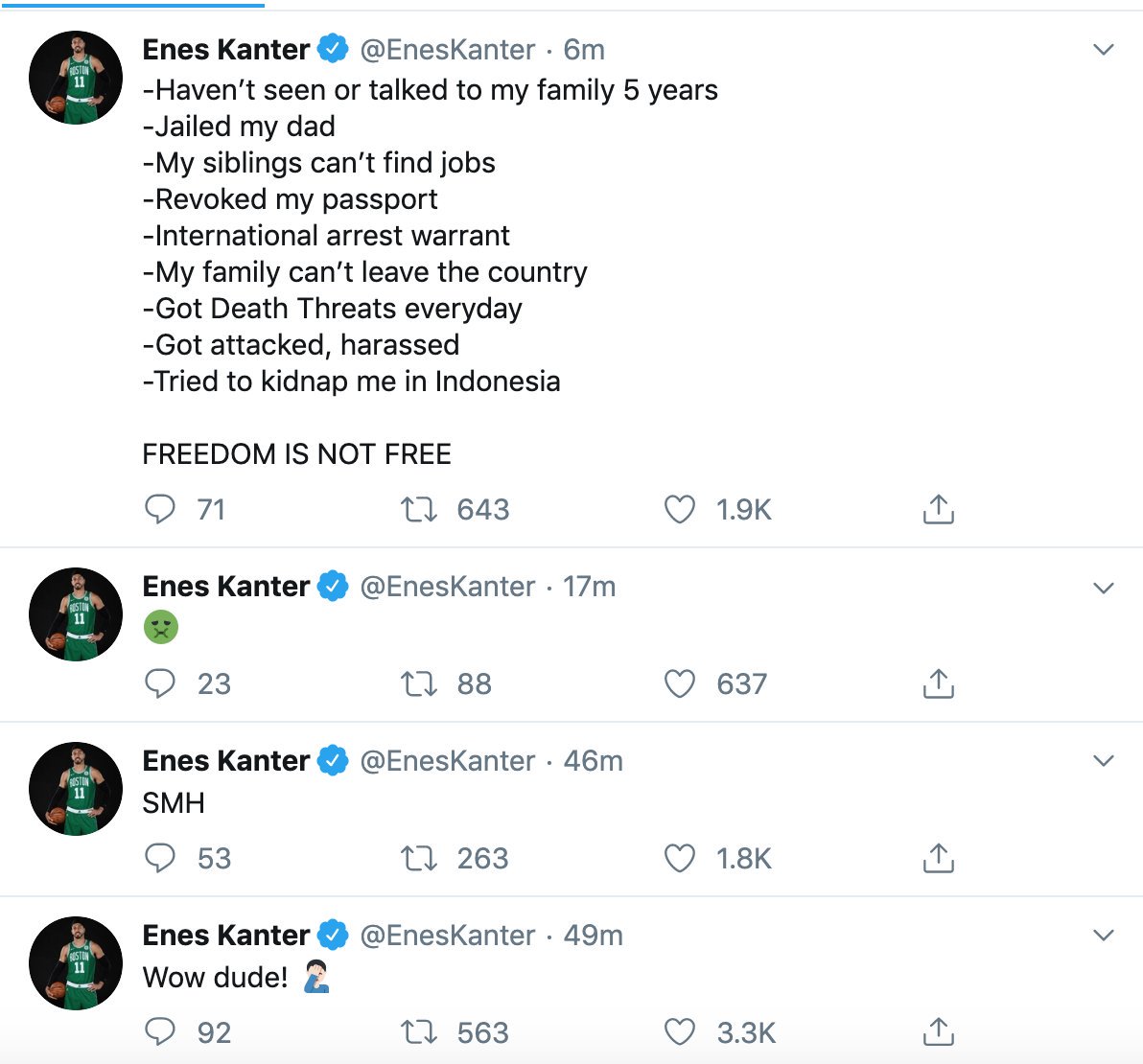 LeBron TRIED and we have to stress tried to clear the air. maybe realizing his tweets were not the best of looks. But that, may have failed as well: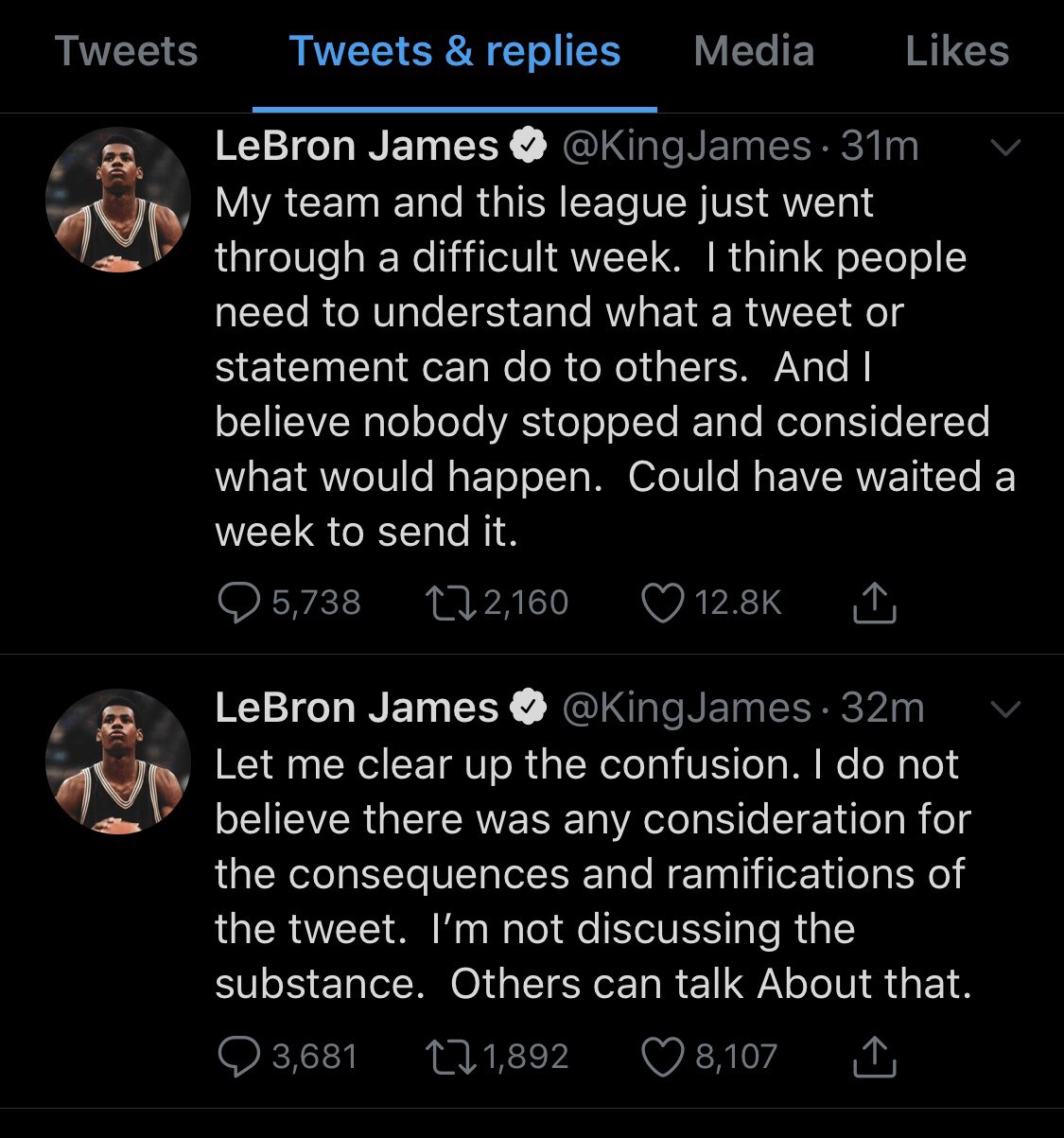 Just a complete and weird situation going on between The NBA and China. On one hand, I understand there are financial ramifications; however, it's absolutely odd that LeBron would bend over this hard for China and The NBA. I guess as always the power of the dollar wins. I talked about the China and NBA situation on my podcast this week.