It's been quite a roller coaster cycle of news for Antonio Brown as he is now in finally in New England and playing football despite two sexual assault allegations being out in the public against him. And now, it appears he might be "hanging out" with former Pittsburgh Steelers teammate's baby mama Cherise who I'm sure we'd all love to hang out with, check out the location on this first video "Foxborough, Mass"
She happens to to be the mother of Le'Veon Bell's kid and has been making a ton of references to Antonio Brown lately:
VIA Terez Owens: This comes to us via our tip box. "Le'Veon Bell's baby mama Cherise, who is currently not on great terms with Bell, is hinting that she may be hanging out with one of his former teammates."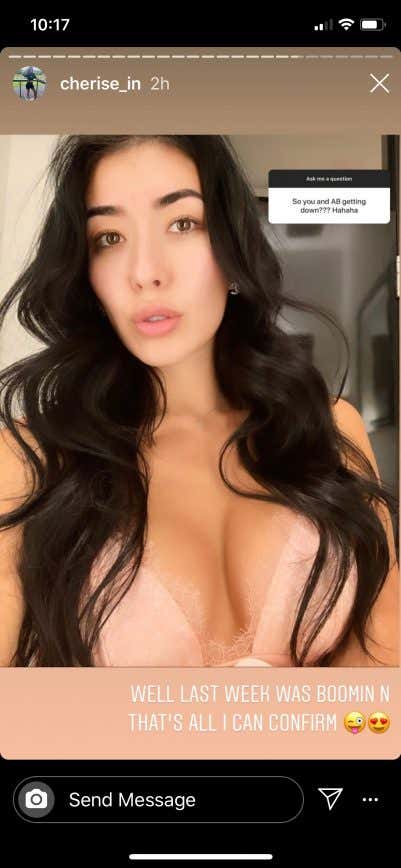 "Last week was Boomin'"?! Yeah she's hanging out with Brown.
Antonio Brown does own the same car that she mentioned she was in last week:
Antonio Brown riding to camp in Steelers-inspired Rolls-Royce Wraith. Team needs their luxury receiver in worst way https://t.co/1oBFqgIe5X

— Jeremy Fowler (@JFowlerESPN) July 28, 2016
While her and Le'Veon have recently had problems and she has been public about it on Instagram:
Anways, she's really good looking and we know you are here for the pictures so enjoy: