Lots of moving pieces here with The Antonio Brown rape allegations and rape case. So far we don't know much but we do know that Antonio Brown's ex-trainer is accusing the star WR of rape. Today, emails were leaked of Antonio Brown talking to his accuser. And the internet is having a field day of how bad the english was:
Anybody want to attempt to translate Antonio Brown's emails? ? pic.twitter.com/l9Ofh8FkrC

— SportsAreFunny (@SportsRFunnyPod) September 11, 2019
One very clever twitter user made a perfect translation of what Antonio Brown meant, and we couldn't help but laugh at a hard situation:
— Brandon (@Brandon32349201) September 11, 2019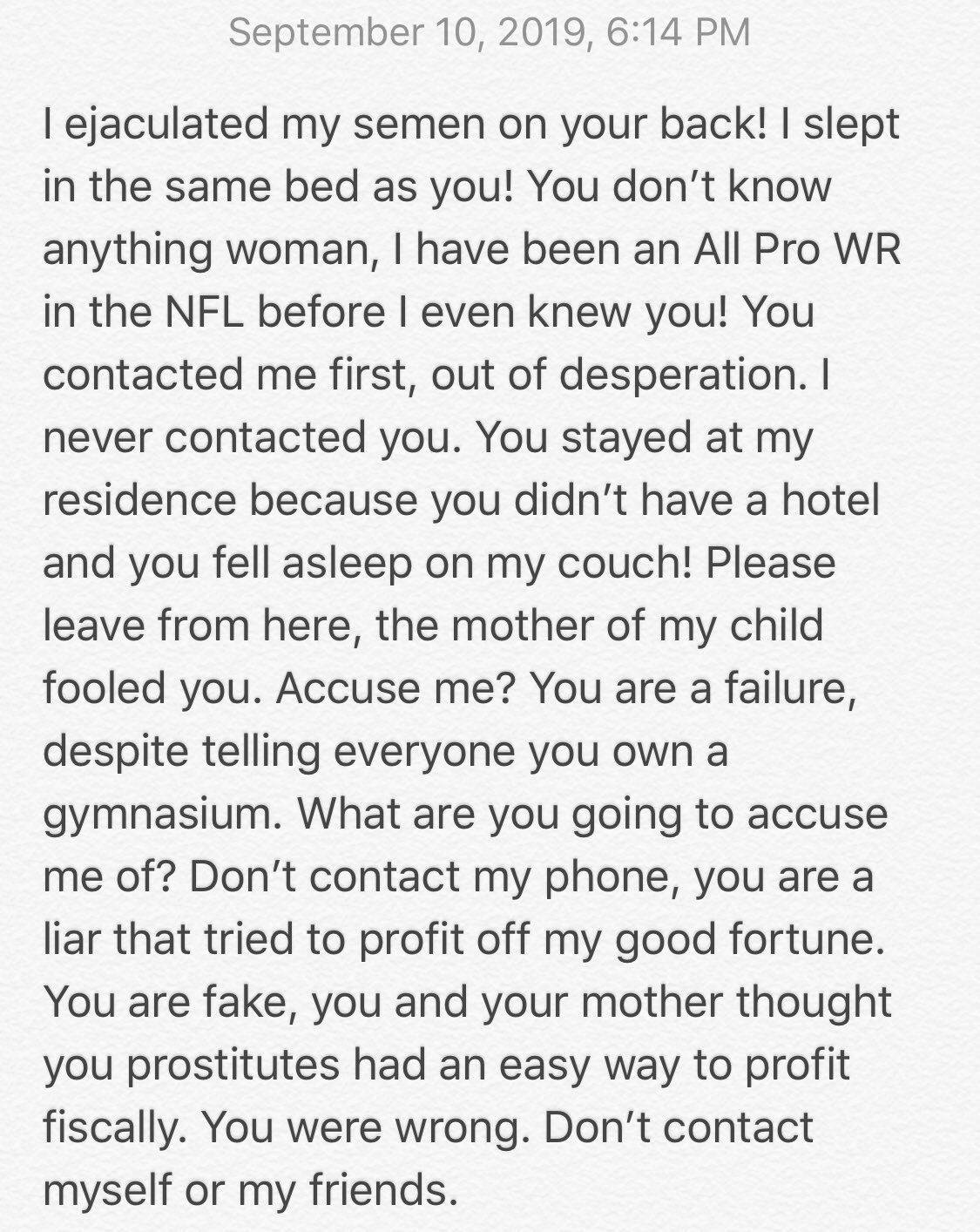 Lastly, someone leaked a video of AB and his accuser and some around the internet (Twitter folks) are questioning what their relationship is really like:
Antonio Brown and the trainer that is suing him for rape…. ? pic.twitter.com/K1B2Ad8WRK

— Sports ON Tap (@SONTHighlights) September 11, 2019
Welcome to 2019 ladies and gentlemen.