We will begin Free Money Five's this week with a story: In 2009 was the year I fell in infatuation with sports betting. I was playing games for fun while I was at the time a junior at The University of Washington; then I met a guy. And he loved to bet sports. So of course we'd exchange texts back and forth until one day he told me he had "insider information" on an NFL game and he'd be receiving a text on who it would be late Saturday night before NFL Sunday. He said the game was fixed. I was at a club in Seattle called Ibiza and I got a text "Titans -3 load up". And being at the club about 9 vodka soda's in; I was loaded and I loaded up my account. $5,500 to win $5,000 on The Titans -3 versus The Jacksonville Jaguars in Nashville. At the time I was playing literally for fun, $25 a game MAX. These were The Titans when Vince Young was fun. I woke up the next morning feeling like a champ (I was 21 and at 21 you don't get hangovers) and then I remembered in my near blackout stage I put 5k on fucking Vince Young. I pulled myself out of bed, showered and headed to my game watching spot (The Pump House Bellevue). The game began amazingly. 13-0 Titans. I even went and got you the box score:
Then something happened. Maurice- Jones Drew ripped two 75+ yard TD runs. And my buddy who had MJD on his fantasy team was celebrating like he won the Lotto. I basically told him to "STFU" and he was confused. I wasn't even playing him. So I showed him my drunken bet and he quickly became the biggest Titans fan in the room. The team rallied and won 13-30. And I won a ton of money. I probably still owe Vince Young Tequila shots for the win.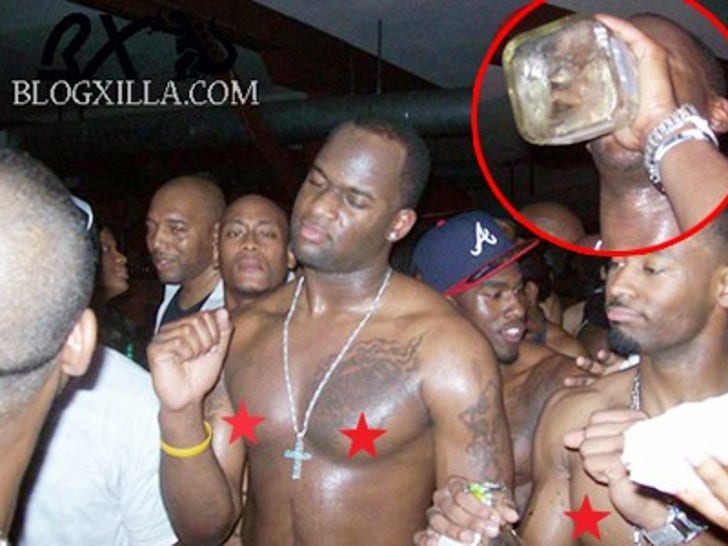 Spoiler Alert: Game wasn't fixed. My friend went on to have 3 other "fixed" games that weekend and he lost them all. And I never bet that much on a game ever again in my life. Moral of the story? Don't get drunk and place bets on shitty QBs.
Anyway's here are my Free Money Five's. As always five College Football picks and 5 NFL picks against the spread.
College Football
Here's my free moneh fives for college and NFL. As always these are straight cash homie ? @PodThat pic.twitter.com/mljRjgzOJ4

— George Jarjour (@gjarjour) September 6, 2019
Marhsall +12 @ Boise State
Boise St is just 5-16-1 ATS in their last 22 games as a home favorite. This week the Broncos are 11-point favorites hosting Marshall.  There's some hard hitting analysis.
UAB -9.5 @Akron
Akron is just 2-25 SU/6-20-1 ATS as a home underdog since 2010. This week the Zips are 9-point home dogs to UAB.  Once again I'm your stat guy.
Iowa -20 vs Rutgers
Iowa is on a 15-4-2 ATS run as a favorite the last 3 years. This week the Hawkeyes are 19.5-point favorites hosting Rutgers. 3 years is a long time.
Texas +6.5 vs LSU
Texas head coach Tom Herman is 13-2 ATS (87%) in the underdog role in his career winning 10 of those 15 games outright. This week the Horns are 5.5-point underdogs at home to LSU. Texas is back.
Washington -13.5 vs Cal
Simply this is a revenge game after Cal beat us last season and I believe we can beat them this season and we will beat them easily. I'm a homer at times.
College Football Record: 5-3-1
NFL Picks
Jets -3 vs Buffalo
Sam Darnold is taking a step up this year and The Jets will be good. The Bills not so much.
Tampa -1 vs San Fran
Two QBs I love this year. Jimmy Jesus and Famous Jameis. Give me Famous Jameis.
Jacksonville +4 vs Kansas City
Hurricane like conditions won't let Kansas City blow out the Jags. Kansas City wins but Jags keep it close.
Titans +4.5 @ Cleveland
Baker Mayfield has a target on his back. Titans will be ready to make a statement.
Carolina +3 vs Los Angeles Rams
Hurricane like conditions make this an ideal trap game for the defending Super Bowl runner-ups. Is this a Super Bowl hangover?
NFL Record: 0-0 
Check out Podcast below or download it all platforms here: