A huge brawl spilled into the stands of Guaranteed Rate Field on Saturday night during The Chicago White Sox game. There were numerous reports that it was absolutely insane but there was no video evidence to support such a claim. Well, now there is video evidence and it was even worse than we expected.
Yes, pretty bad. As we always say, fans can be absolutely stupid. And I have no idea what could get you so angry at a baseball game that this happens but it needs to stop. Here' another angle of the fight:
— Billy Rehfeld (@Billy_Rehfeld) August 24, 2019
And a picture surfaced of the Cub fan after the fact: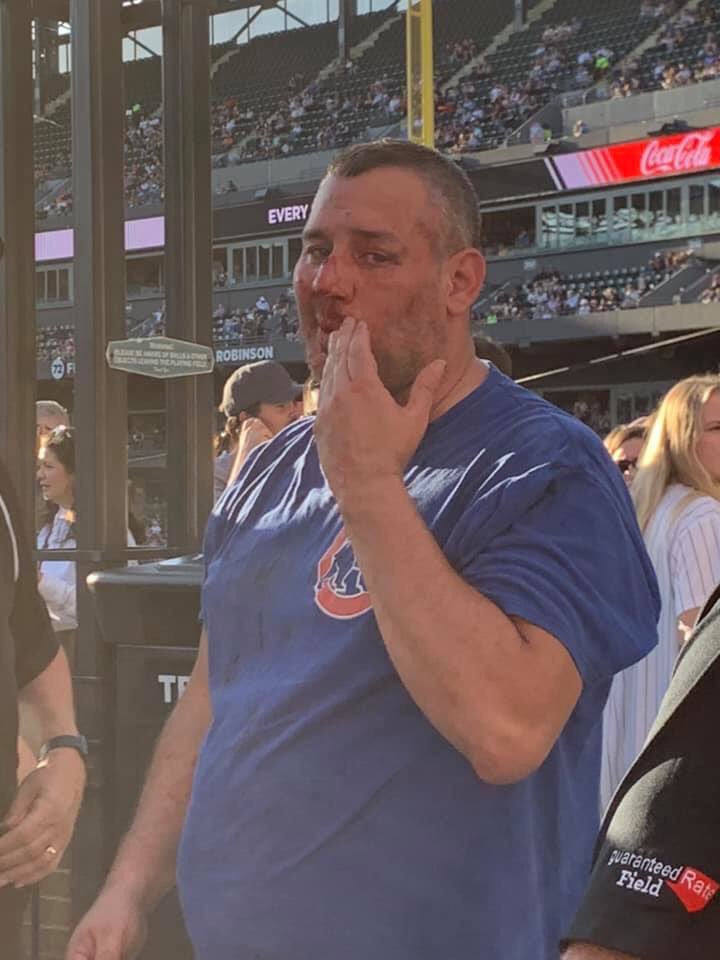 As always kids, fighting is dumb.