Texas Rangers
Despite multiple World Series appearances The Texas Rangers have never won a World Series. They boast a unique and a solid Mount Rushmore for their squad and they are a pretty good Mount Rushmore.
Ivan "Pudge" Rodriguez
Ivan Rodriguez might just be the greatest defensive catcher in the history of baseball.
He was an eight time All Star and six time Silver Slugger, one of the top offensive catchers in the game.
He won eight Gold Gloves with the Rangers, and his defensive prowess was a part of his selection as the 1999 American League MVP. During his time with the Rangers, Rodriguez posted a solid .304/.341/.488 batting line. He belted 217 homers and 352 doubles in his 13 years in Texas.
Juan Gonzalez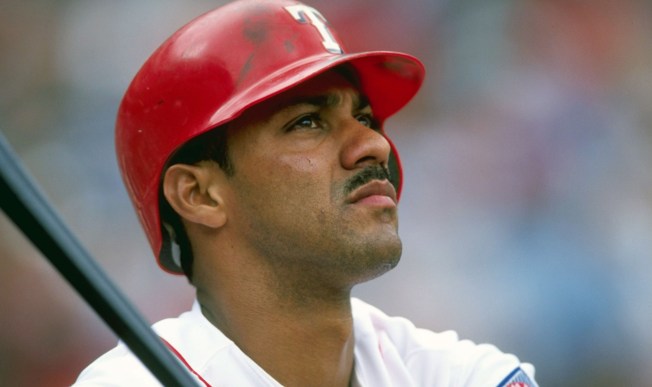 Sometimes us 1990s kids forget just how amazing Juan Gonzalez was.
At his time in Texas he led the league in homeruns twice. And he is the first ever Texas Ranger ( and only Ranger) to win two MVP awards.
Juan Gonzalez is still the franchise leader in home runs.
Nolan Ryan
Nolan Ryan is one of the greatest pitchers in MLB history and that is a known fact for how much of a workhorse he was.
Yes, Texas was at the end of his career but we had to include him on the Mount Rushmore especially since he wears The Texas Rangers hat in the Hall of Fame.
He only played 5 years in Texas but his impact was felt for years.
Adrian Beltre
Adrian Beltre was a fun player to watch and his in game antics that were playful just made him even more of a joy to watch day to day.
During his seven seasons in Arlington, Beltre has been a three time All Star, and a three time Silver Slugger. He has furthered his reputation as one of the best fielding third basemen in the game, winning three Gold Glove awards.
He even had 4 top 10 finishes in the AL MVP vote.
Grade: 2 Cliff