Tampa Bay Rays
Too young of a franchise to have a great or even solid Mount Rushmore. This team has made one World Series and has had some good players on their franchise. We are sure as they continue to mature as a franchise their Mount Rushmore will get more prestigious.
Evan Longoria
Evan Longoria is the best player in Rays history.
Longoria has made three All-Star Games and won the 2009 Silver Slugger Award.
He also won Three Gold Gloves and has finished in the top 10 in MVP voting 3 times in Tampa.
David Price
David Price was a big time prospect that lived up to the hype for The Rays.
He won a Cy Young and was a four time All-Star for The Rays.
Overall, Price had a great deal of success with the Rays. He posted an 82-47 record, along with a 3.18 ERA and a 1.142 WHiP. In his 1143.2 innings, he struck out 1065 batters while issuing 309 walks.
Joe Maddon
Joe Maddon is the closest thing the Rays have had to Earl Weaver as terms as a historical manager.
Though he is far more polite and laid back than the Earl of Baltimore, he managed the Rays during their most successful stretch. Maddon was given sub par talent and turned 25 men into something greater than the sum of their parts.
He helped lead a Rays team to a World Series appearance.
Carl Crawford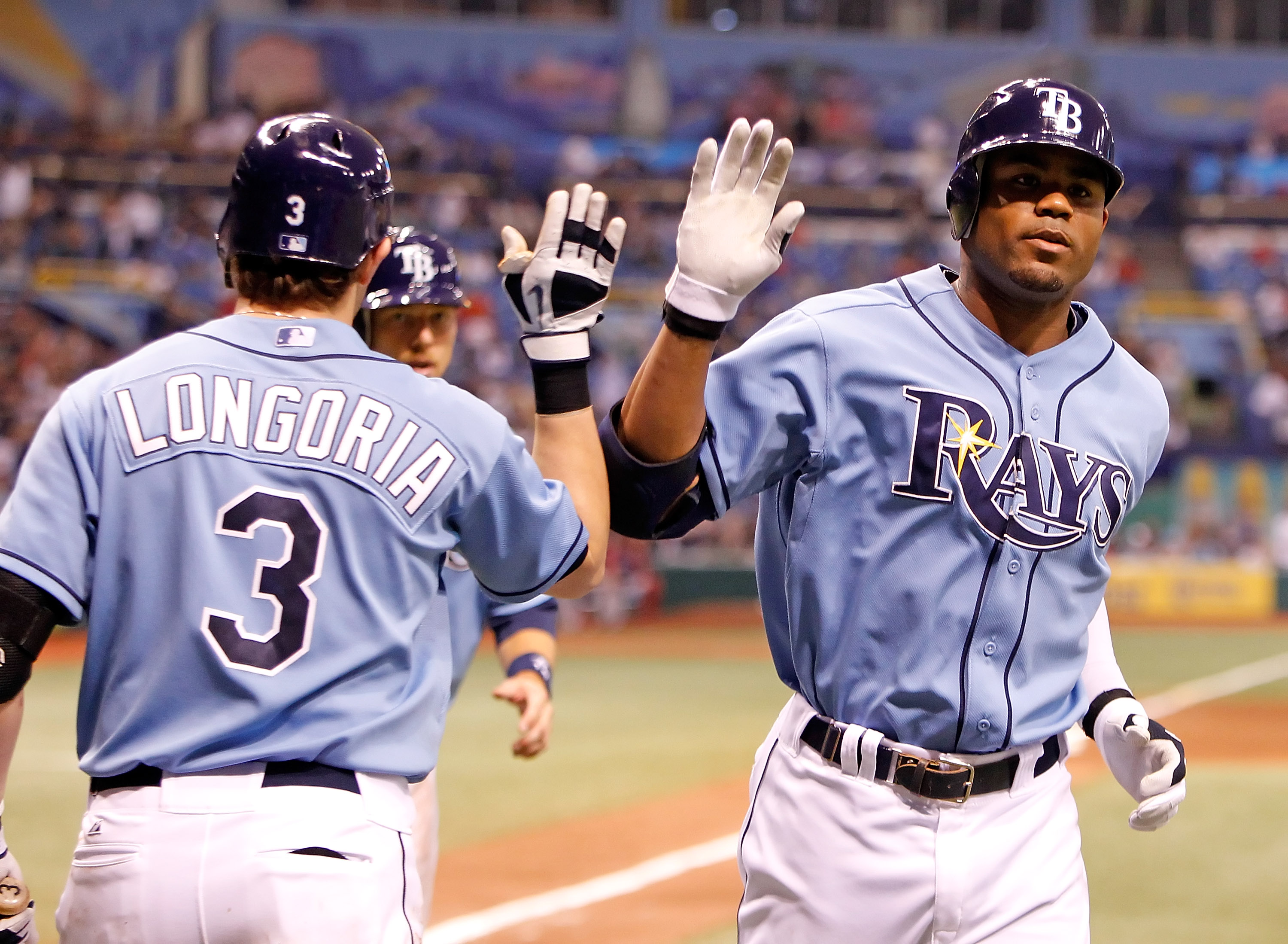 Carl Crawford was known for his speed on the base paths. As he spent 9 years in a Ray's uniform.
The prototypical Rays outfielder, Crawford blended his speed and power in a way that Rays fans came to know and love. He was a four time All Star, winning a Gold Glove award and a Silver Slugger during his final year in Tampa Bay.
He posted a .296/.337/.444 batting line, hitting 104 homers and 215 doubles. His excellent speed was apparent, as he stole 409 bases and hit 105 triples.
Grade: 1 Cliff