Pittsburgh Pirates
The Pittsburgh Pirates are a historic and iconic franchise in baseball. With 5 World Series Championship's the last being in 1979; it is hard to remember for the young folk how good this franchise really was. And their Mount Rushmore shows just how stacked they are.
Roberto Clemente
It's hard to distinguish what Roberto Clemente was better at.. being a baseball player or being an amazing human being. He was both. He was the definition of class.
He was a 15 time All Star, winning four batting titles and the 1966 NL MVP award. Clemente was one of the best defensive players in history, winning 12 consecutive Gold Gloves and ranking first in baseball history with 204 runs saved and 254 assists in right.
Sadly Clemente died too young as he was on a humanitarian mission to Nicaragua and his plane carrying supplies was downed in a storm and sadly Clemente's body was never found.
Honus Wagner
Many argue that Honus Wagner is the greatest shortstop to ever play baseball. And he also is known for having the most expensive baseball card in history.
He won eight batting titles, and was one of the premier power hitters of his time. Wagner led the league in slugging six times, and in triples three times.
agner produced an impressive .328/.391/.467 batting line, with 3420 hits and 4980 total bases. He hit 643 doubles and 252 triples, impressive power numbers for the time. Wagner was also a brilliant base stealer, swiping 723 bases in his career, and leading the league five times.
Willie Stargell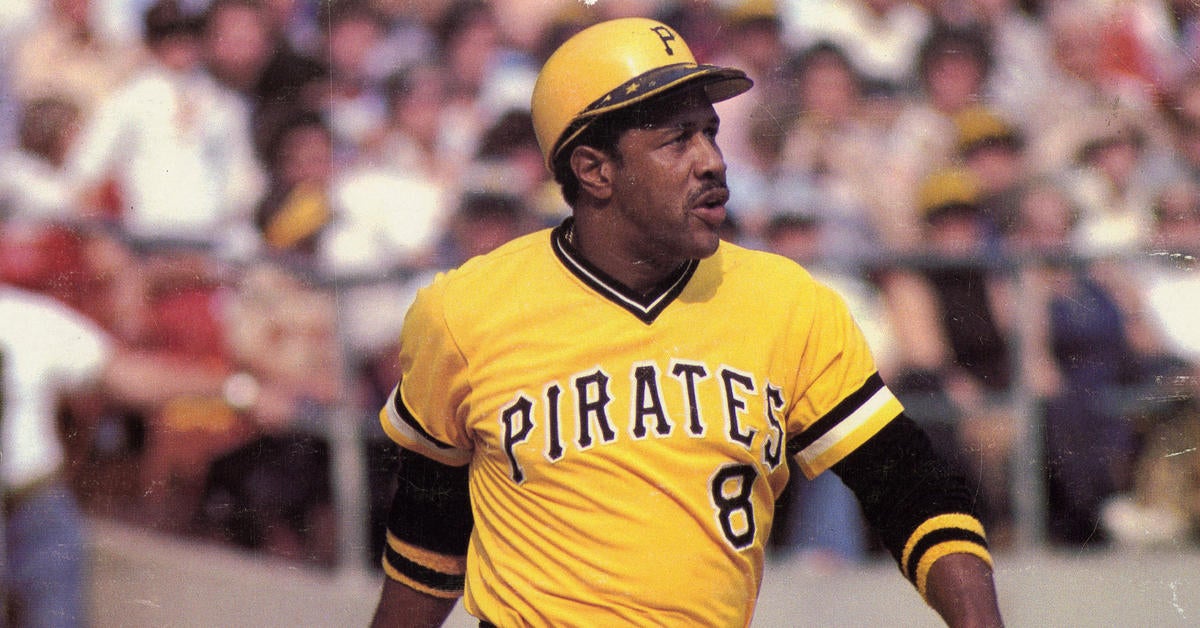 Willie Stargell was the heart and soul of The Pittsburgh Pirates and was known as the nicest guy in the game. Oh yeah, and he could really play baseball.
Stargell was a fearsome slugger, hitting 20 or more homers 15 times. Stargell was a seven time All Star and he finished in the top 10 of the MVP voting 6 times before he won the MVP award in 1979.
Stargell spent his entire 21 year career with the Pirates, establishing himself as one of the best power hitters in franchise history. Overall, he had a .282/.360/.529 batting line, hitting 475 homers and driving in 1540 runs. He led the league in homers twice, and had ten seasons in the top ten in the league.
Paul Waner
Paul Waner is kind of a fun story. Because he was on the games best players in the 1920s and 1930s despite have several issues. For one he was super near sighted and that wasn't discovered until later in his career.
Oh and he was also a severe alcoholic who actually played much better when he was hung over or drunk which was pretty much always.  Casey Stengel once said Waner was a very graceful player, as he could slide without breaking the flask on his hip.
aner was a four time All Star, and won three batting titles, hitting under .300 only twice in his 15 years in Pittsburgh. He had eight seasons with 200 or more hits, leading the league in hits, doubles, and triples twice each.Overall, the Pirates star right fielder produced a .340/.407/.490 batting line, hitting 558 doubles and 109 homers.
Grade:2 Cliff