The Year: 1986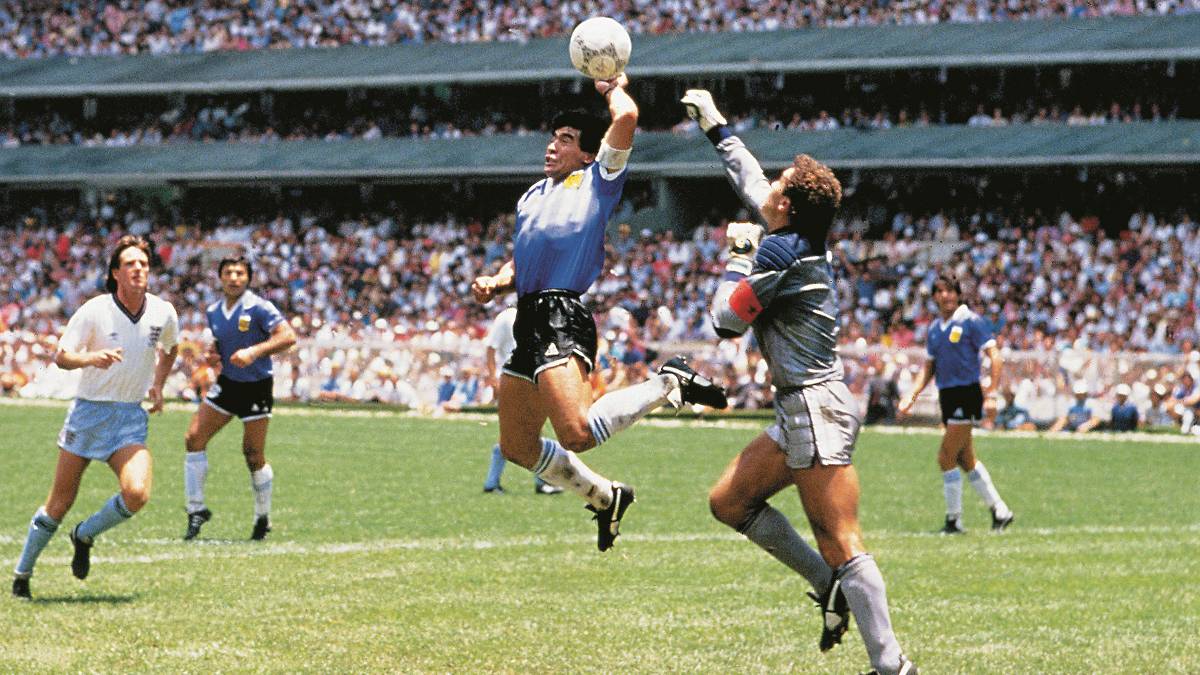 Well this is much prior to instant replay and today it might not have ever happened and would have been nullified. For those soccer fans we all know that handballs are illegal.
When is a handball okay in soccer? When it's the "Hand of God," according to Diego Maradona, who famously used his fist to score the winning goal of Argentina's 1986 World Cup finals clash with England.
The scandalous goal was missed by Bulgarian linesman Bogdan Dochev, who later said failing to spot it ruined his career and his life.
This remains one of the biggest sports officiating hiccups in the history of all sports.
"I was waiting for my teammates to embrace me, and no one came. … I told them, 'Come hug me, or the referee isn't going to allow it.'"- Maradona