The Year: 1988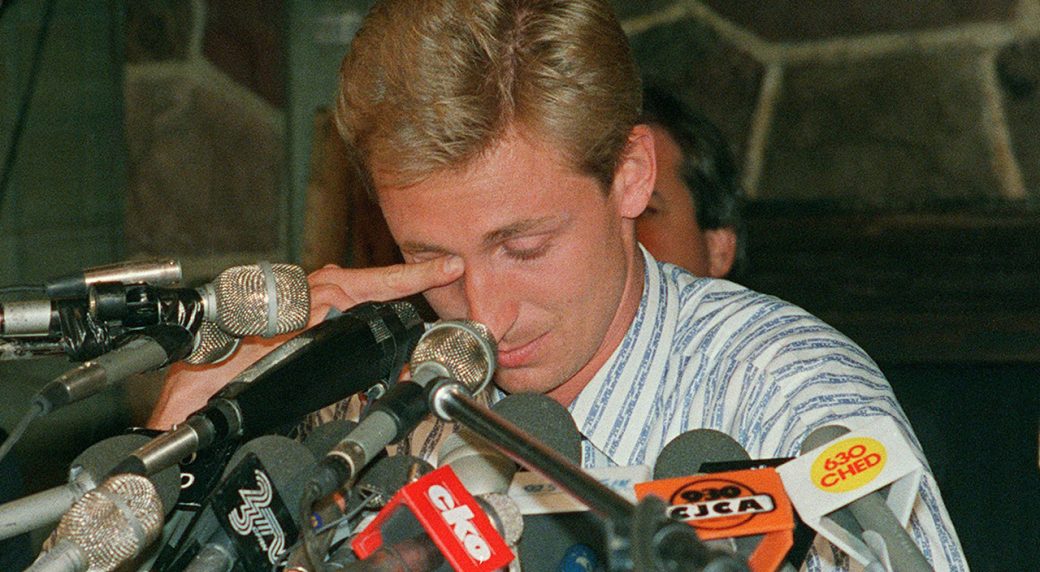 It was one of the most shocking trades in NHL and frankly in sports history: in 1988, the entirety of Canada was collectively stunned when Edmonton Oilers captain (and potentially the Greatest Hockey Player of All-Time) Wayne Gretzky was unceremoniously shipped off to the Los Angeles Kings, like so much expired deli meat.
The deal was absolutely shocking. In exchange for their leading scorer (along with two other filler players), the Oilers received Jimmy Carson, Martin Gélinas, 3 first-round draft picks… and $15 million in cash.
To Follow The Writer George Jarjour on Instagram click here.
Almost immediately, fans saw the trade for what it was: a transparent (and desperate) cash-grab by the Oilers' embattled owner, Peter Pocklington. The outrage was loud, dramatic, and ultimately changed nothing.
The press conference announcing the trade went ahead as scheduled, and the resulting pictures of Gretzky in tears as he shared the news graced the front of newspapers across North America.
It remains today the most shocking trade not only in the history of hockey but in the history of all professional sports in North America.
'I've got to do something radical to sell hockey in L.A. and there's no name in hockey like Wayne Gretzky."- The Kings Owner