Jennifer Lopez and Alex Rodriguez are one of the ultimate power couples. While their relationship may look like a fairy tale on the outside, the inside has some issues. Will they actually walk down the aisle? We investigate
Let's See How They Started
The pair first got together in February 2017, after meeting in New York twelve years earlier. At where else? A Yankees game. They quickly went public with their relationship, just two short months after they began dating.
The Pair Graced The Cover Of Vanity Fair In December 2017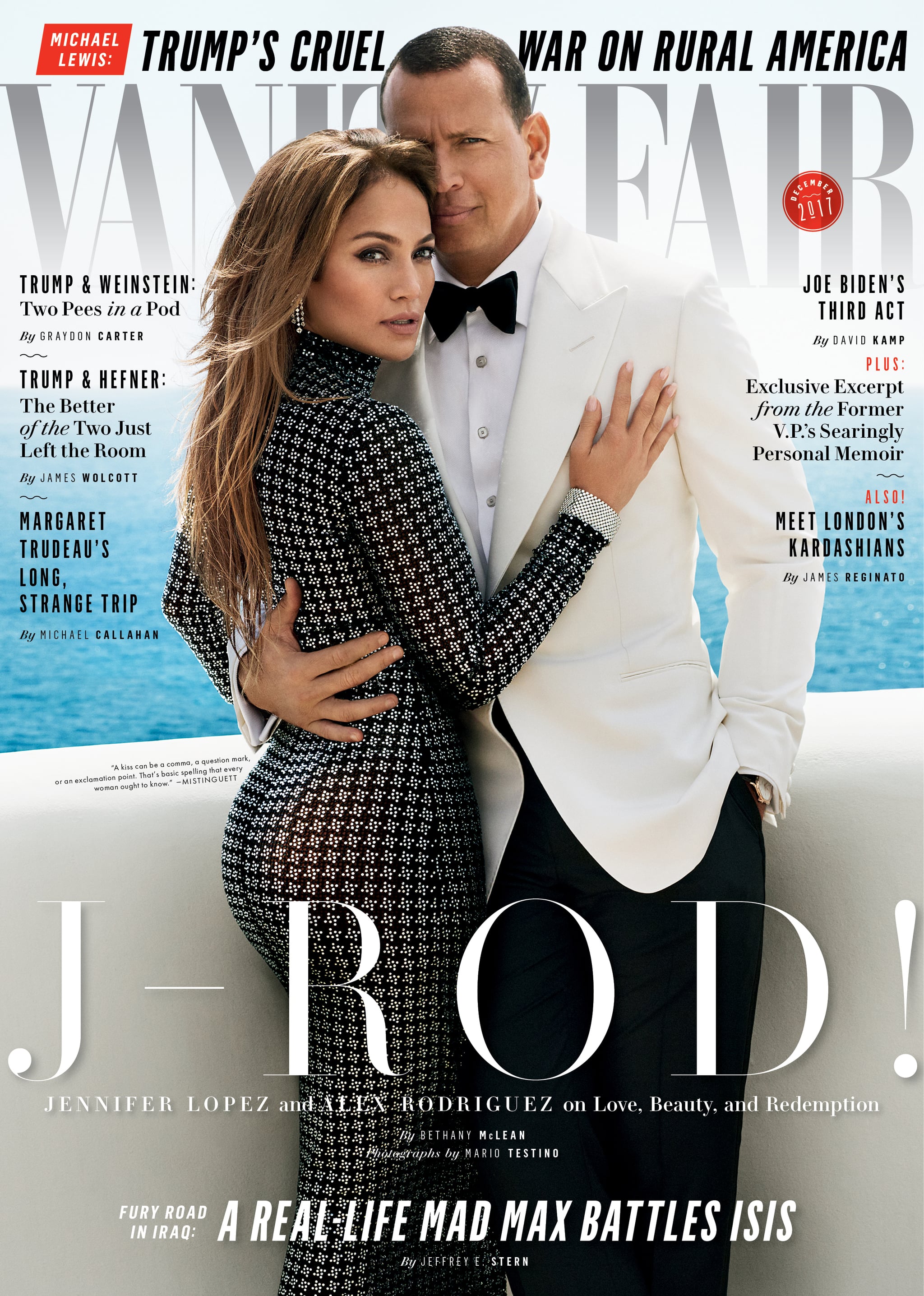 After less than a year of dating, the A-listers were featured on the cover of Vanity Fair magazine, under the headline "J-Rod." The pair agreed to a joint interview about their relationship and were christened with a catchy Hollywood nickname? You can't get more official than that.
It All Looked Perfect But J-Lo Hired A Private Investigator to Spy on A-Rod
In June 2017, just four months after they began dating, a source told Us Weekly that a wary J-Lo had hired a private investigator to follow A-Rod and see if the rumors about him being a serial cheater were true.
Amazingly, The Spying Didn't End Or Ruin The Relationship
According to the source, A-Rod found out about the sleuth and they had a huge fight. "But they're working through it. She's really into Alex and wants it to work." Where there's a will, there's a way.
The Couple Rebounded In A Strong Way
When the couple celebrated their second anniversary in February 2019, A-Rod posted a heartfelt, gushing love note to his bae. "I can't believe it's been two years. Only 730 days, which have flown by, but it feels like we have been together forever."
Their Anniversary Was An All-Out Instagram Love Fest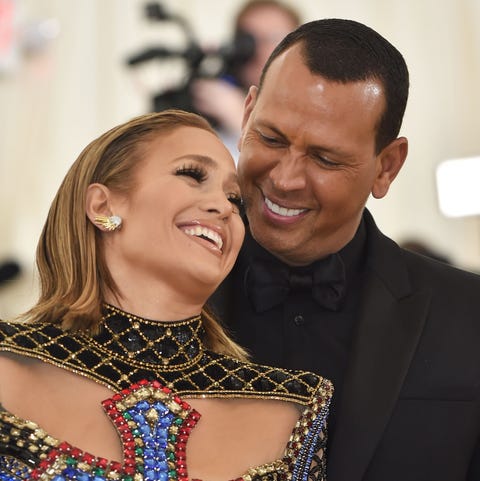 During that time, A-Rod kept up a steady Instagram diet of picture perfect couple snapshots showing him and J-Lo cuddling; him getting ready to go golfing with J-Lo's daughter Emme; Emme with A-Rod's daughter Ella and, well, you get the gist.
Then Came The Next Allegations With Fitness Model Laruen Hunter
Who is Lauren Hunter? She's a 36 year old fitness model who came forward shortly after the engagement to throw A-Rod under the bus.
She claimed that she and A-Rod hooked up from 2011 until May 2017. He was dating J-Lo during May 2017.
Hunter Tried To Extort A-Rod For Over Half A Million Dollars
Hunter released her story to the National Enquirer, saying A-Rod constantly sexted and FaceTimed her over the six year period. She released some texts to Radar and let's just say, they are NSFW.
Around the same time her story came out, TMZ reported that one of A-Rod's former lovers was threatening to release their text exchanges unless she was paid $600,000. Though not confirmed it was Hunter – it was probably Hunter.
Hunter Added That A-Rod Is Really Into His Own Image
After first meeting at an Equinox gym in Los Angeles, Hunter also said A-Rod went so far as to profess his love. "Even the first time I was with him, he said, 'I love you, we should be married! We could be a power couple. What do you think people would think of us, how we'd look together?' He's very into his image," Hunter dished.
What Does J-Lo Have To Say About The Cheating?
After remaining silent on the repeated cheating rumors since the beginning of their relationship, in April 2019, J-Lo finally responded on an episode of New York's Power 105.1 radio show "The Breakfast Club."
"I mean, it doesn't matter, I know what the truth is," she said. "I know who (Rodriguez) is. He knows who I am. We're just happy. We're not gonna let, like, other people come out and tell us what our relationship is. I know what our relationship is. You know?"
Simply She Isn't Having It
Lopez gushed about her future husband, saying, "We love each other, we really do. We have a lot of love, respect and admiration for each other and that's so nice. Also, I've never been with somebody who let's me be the full J-Lo and all of myself … and that makes me really happy."
On top of the cheating rumors, J-Lo clashed with A-Rod's Ex Wife. Over Their Kids
Multiple sources told the New York Post that J-Lo got involved in sensitive child-support negotiations between A-Rod and his ex-wife Cynthis Scurtis, with whom he shares two daughters.
They Even Attended Legal Meditation
Lopez apparently lobbied for A-Rod to reduce his child support payments from $115,000 a month to $10,000 a month, even attending a legal mediation between Rodriguez and Scurtis in Miami.
A-Rod's Ex Wife says their post-divorce relationship has taken a "unsettling" Turn Since J-Rod Got Together
"All I can tell you, there's been a shift, and I'm not sure what to attribute it to," Cynthia told the Post in November 2018. "Alex has dated some wonderful women since our divorce, many of whom have had positive relationships with our children."
"Alex and I have worked well trying to create a stable environment for our daughters and there has never been an issue. Until now." Wow. Strong words from someone who rarely talks to reporters.
A-Rod Does Have A Good Reason For Paying Less In Child Support
According to TMZ, A-Rod claims that he makes 90% less income than he did when he was a Yankee, his yearly earnings having gone from $30 million to a measly $3 million.
His ex-wife Cynthia also has a new child and fiance, whom A-Rod felt he was supporting through his generous child support payments. Apparently, their financial agreement was always meant to be revised after he retired in 2016. Makes sense.
Sources Say There Is Tension In The Relationship
Despite all the public proclamations of love, in July 2019 a source close to the couple told Fox News, "Friends have seen them argue frequently."
"There's a lot of passion in their relationship," they continued, "which helps and hurts the pair – especially when their personalities clash because you just know a blowup is about to ensue."
There Were Weird Comments About Kylie Jenner From A-Rod
After attending the 2019 Met Gala with J-Lo, A-Rod awkwardly summarized the other people at his table in Sports Illustrated. "The black guy from The Wire — Idris Elba… Some famous singer next to me, I don't know what her name is…And we had an Asian gentleman from Rich Asians, the lead."
Things got weirder when he said, "We had Kylie and Kendall (Jenner)…Kylie was talking about Instagram and her lipstick, and how rich she is."
Kylie Refuted A-Rod's Tweet In No Uncertain Terms
Umm no i didn't. We only spoke about Game of Thrones ?????????? https://t.co/EnItnYlq0R

— Kylie Jenner (@KylieJenner) June 25, 2019
It didn't look good when billionaire makeup mogul Kylie Jenner publicly dissed A-Rod's claim in a tweet, "Umm no i didn't. We only spoke about Game of Thrones."
To which A-Rod responded, "OMG that's right @KylieJenner!! It was me talking about you and your makeup line and how much my girls love you. #GOT #respect #alllove." Hmm. Like he suddenly remembered after being publicly chastised? Sketchy.
J-Lo Wasn't Too Thrilled
Apparently, this gaffe didn't sit well with Jenny from the Block. "J-Lo was incredibly upset at Alex because she expected him to know better," a source claimed to Fox News.
So will they or won't they get married?
Well it's hard to tell. But we are rooting for J-Rod to work. The pair seems to genuinely love each other. A-Rod even took 6 months to plan their engagement.
But where there is smoke there usually is fire. And it seems like there has been a lot of smoke around the 14 time All-Star and his cheating habits (hello, steriods).
Do you think Jennifer Lopez and Alex Rodriguez will end up getting married? Let's hope it's a yes for Lopez who has been divorced three times.