Let's forget the fluff. Season 5 had so many moving parts and as usual Game Of Thrones kept us guessing with many different story lines and things to keep track of. Season 5 was memorable because of the famous "shame.shame.shame" scene. But there's a ton more to season 5 let's get started, by breaking down this time where things are in general. To get the rest of my Thrones recap click here. 
What's Happening In King's Landing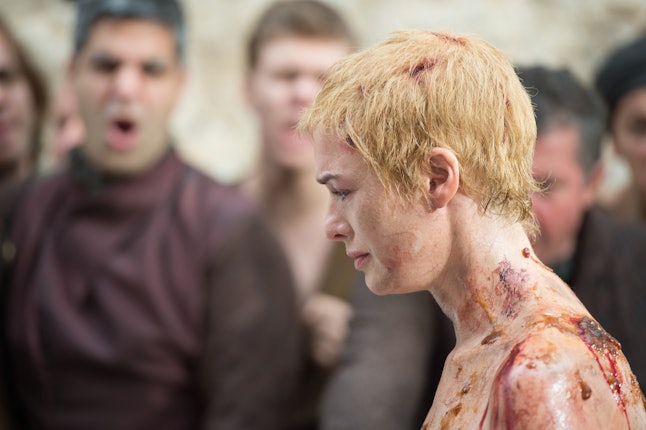 In the nation's capitol the rise of the Faith Militant came with a ton of weirdness. Basically it was a cultish religious sect that ended up getting some power in the capitol. It was led by the High Sparrow. It was actually planted by Cersei cause she felt like she was losing control to her son Tommen to his wife Margaery. But it all backfired because they cracked down on all vices including.. duh incest. She was arrested and it led to the public shaming. She's not off the hook yet though. She still has to stand trial.
In Mereen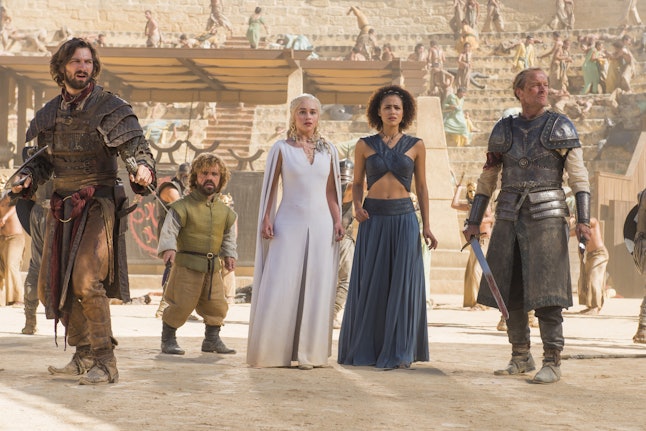 Kind of a bit confusing here but Daenerys found her reign of Mereen besiged by the Sons of the Harpy. And she runs into Tyrion and he becomes part of her counsel which is sweet.
In Braavos…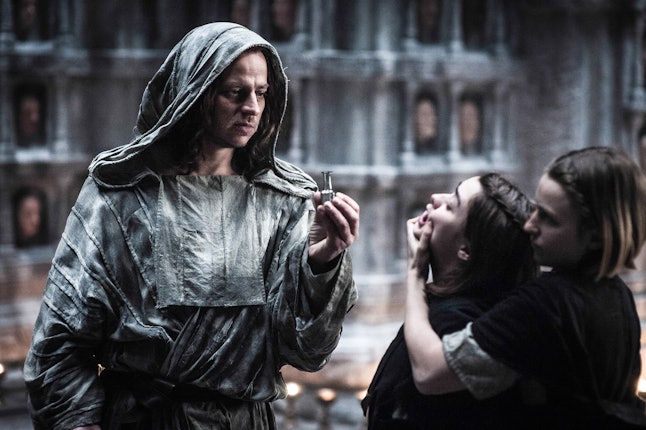 So Arya arrived in the free city. And it's fucking weird. There is a temple of faceless men. And then she got trained to become an assassin. She then took it upon herself to Ser Meryn Trant of the Kingsguard and then her mentor tried to murder her.
In Dorne…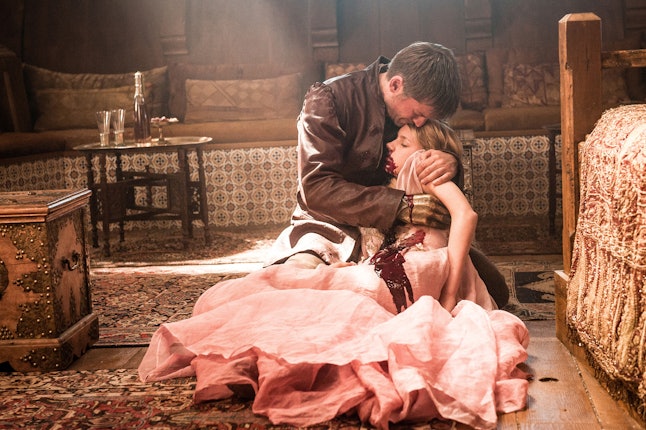 When Cersei found her daughter Myrcella wasn't doing well she asked her brother/lover (fucking weird every time I type it) to go bring her daughter back home to King's Landing. But too late she got poisoned.
In The North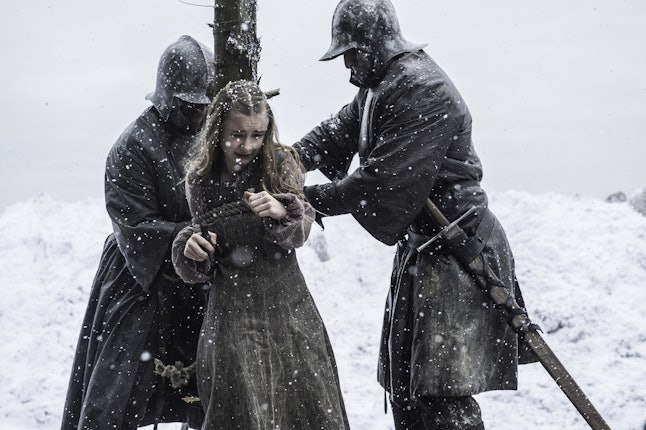 Stannis Baraethon tried to put Jon Snow as the Lord of Winterfell if he and the Night's Watch helped him defeat the Boltons. Jon declined. Melisandre (such a fucking bitch) talked Stannis into sacrificing his daughter to the Lord of Light, and so he had Shireen burned at the stake. Fucking cringeworthy scene.
At Winterfell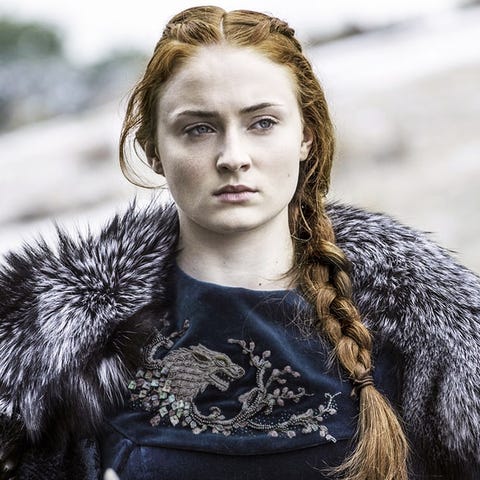 While all this shit was going on in the North. Sansa was suffering. Her marriage to Tyrion brushed aside (because they never had sex). She was then betrothed by Little Finger to Ramsay Bolton instead. It's fucking horrible. At this point I start just feeling more and more sorry for Sansa.
At The Wall..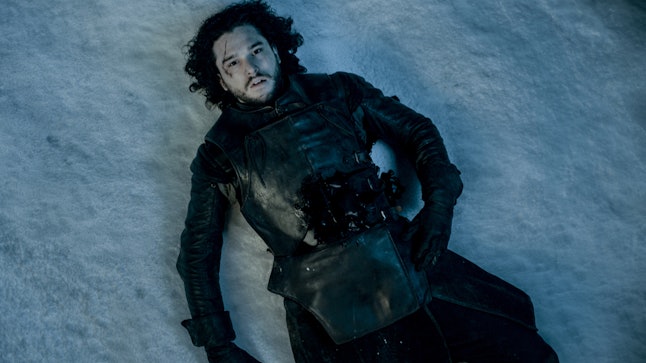 Jon led a rescue party to Hardhome where wildings gathered. After barley escaping with his life Jon dispatched Samwell Tarly to Oldtown to study to become a maester. But all of his grand plans were to defend the seven Kingdoms against impending invasion. But a mob came and stabbed him multiple times leaving him to die…. Spoiler alert. He might not have died.
Season 6 recap coming tomorrow: To follow George Jarjour on twitter click here.