Michigan State Spartans head coach Tom Izzo obviously has some high praise for Duke's freshmen superstar Zion Williamson. And before Sunday's Elite 8 showdown between Michigan State and Duke with a trip to the final four at stake, Tom Izzo had a sports comparison for Zion Williamson that goes beyond that the basketball court.. actually it goes to the gridiron.
When Michigan St. coach Tom Izzo was asked today if there were a player he would compare to Zion Williamson, he replied Khalil Mack.

— Adam Schefter (@AdamSchefter) March 30, 2019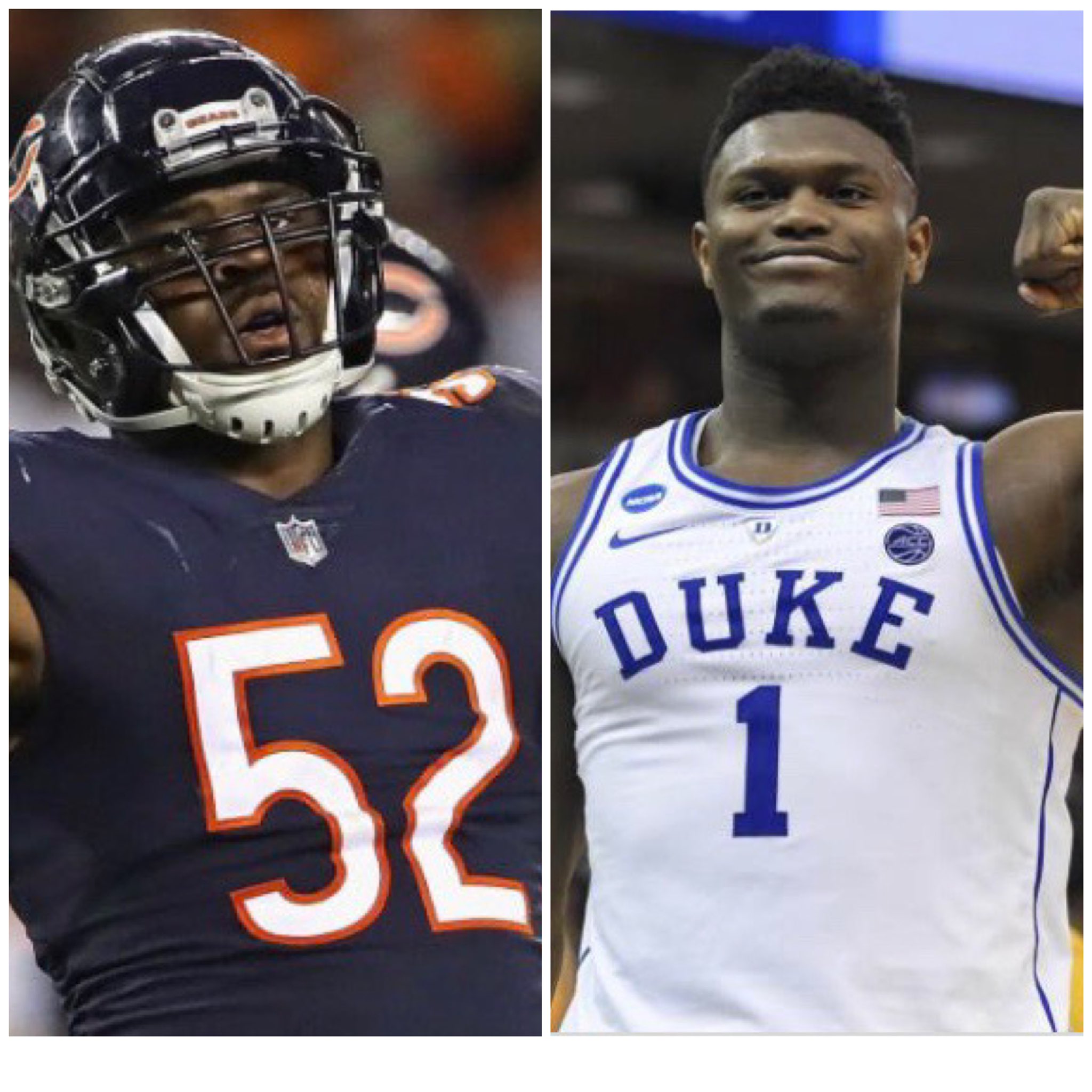 Zion who seems basically impossible to guard at 6 foot 8 and 285 pounds allows him to defy gravity at times on the basketball court.
"Khalil Mack is a guy I look at and say, geez, if I could borrow somebody from the Bears, maybe we could cover him,'" Izzo said to reporters.
Zion Williamson is pretty much impossible to guard, so Tom Izzo has an out-there suggestion: Khalil Mack. https://t.co/032rhqBrVh pic.twitter.com/0uuhJiS8Qo

— David Wilson (@DBWilson2) March 30, 2019
Williamson has averaged more than 22 points and 8 rebounds per game with Duke this year, including 26 points per game so far in the NCAA Tournament.