Well, I guess there are some days off.. even if you are The New England Patriots head coach Bill Belichick. And what better way than to spend it on vacation with your girlfriend. The two seem to be enjoying themselves all week and have been golfing and in swimsuits and bikinis. We aren't quite sure where they are but the two seems to be enjoying themselves.
And we even have a great picture of Bill with the perfect beach body.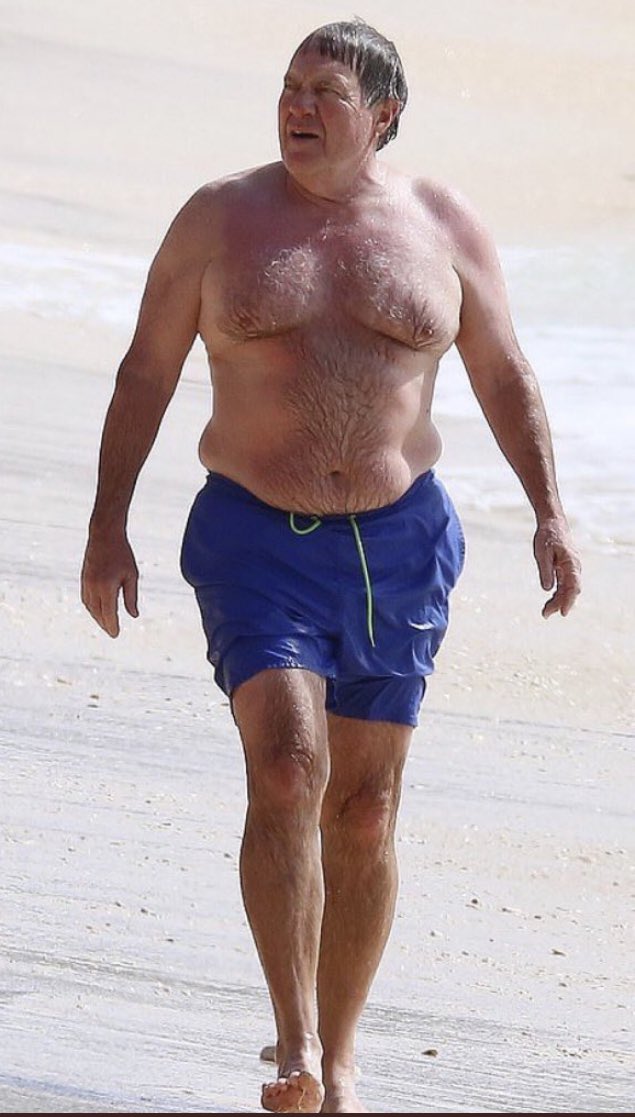 Life is good for the 6 time Super Bowl winning head coach.