Graham Gano made one of the longest kicks in NFL history (63 yards). 2nd longest to be exact. Now only was it one of the longest field goal kicks in history but it was a game winning kick that sealed the victory 33-31 for the Panthers over Odell Beckham Jr., Eli Manning, and the New York Giants. However, what could make this remarkable kick even better? How about hearing it in Spanish:
It was a epic kick, but this video make's it 10X more memorable:
Aren't announcers just better in Spanish? Congrats to Gano on the win and thank you Gano for igniting such a remarkable reaction.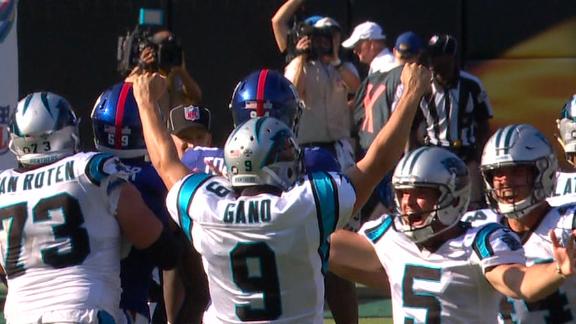 We need more Spanish announcements for game winning plays.