Sports Illustrated had a long and lengthy piece today about the Seattle Seahawks titled The Dynasty That Never Was : It basically has  current and former Seahawks players anonymously talking smack about Pete Carroll and Russell Wilson, and offers further insight into just how devastating the goal-line interception that lost them Super Bowl XLIX really was.
Here are some excerpts:
Some Seahawks believed that the  Pete Carroll called that  goal-line pass in the Super Bowl because he wanted Wilson to win Super Bowl MVP instead of Marshawn Lynch:
That Wilson threw an interception mattered less than the fact that the Seahawks had called a pass play on second down. Many who lamented how Wilson was treated differently now believed, truly believed, that Carroll had called a pass play to give Wilson a better chance to win the Super Bowl MVP award and decrease Marshawn Lynch's chances, perhaps conveniently ignoring that offensive coordinator Darrell Bevell might have actually called the play. Regardless, the players say, that call contradicted what Carroll always said publicly: that he wanted to run the ball and play great defense, that that's how he built the Seahawks—to be tough and stop foes and let Lynch bulldoze Seattle to victory after victory. Again, several players felt that Carroll said one thing and did another, and this time it had cost them a repeat Super Bowl title. (Such a view disregards the fact that the Seahawks defense missed 18 tackles and allowed the Patriots 196 yards-after-catch in the game.)
That play really was a huge turning point for the dyntasty: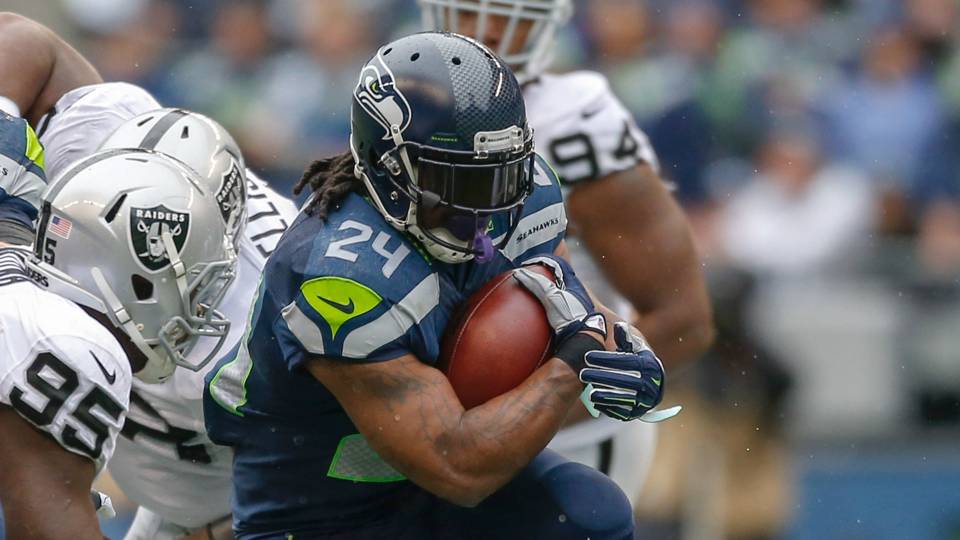 Some Seahawks still remember every detail from that night. Sherman pacing back and forth, wearing his frustration into the carpet in that locker room in Arizona. Lynch, fully dressed, downing a bottle of cognac, saying "These motherf——— robbed me," and "f—- this," over and over. "If we gave the ball to the soul of our team and we lose, f—- it, we lose," one Seahawk says. "Point-blank, period. You lost doing what you do best. But he gave it to Russ. I didn't believe the MVP thing at first. But now I wonder. It's at least plausible."

"That one play changed the whole locker room," McDaniel says. "When Pete would give a speech or try for a heart-to-heart, people just stopped responding. They didn't know who to trust anymore."
The tension was around past the Super Bowl as well and many believed that Russell Wilson was given special treatment by Pete Carroll which resulted in a near fight between Richard Sherman and Michael Bennett: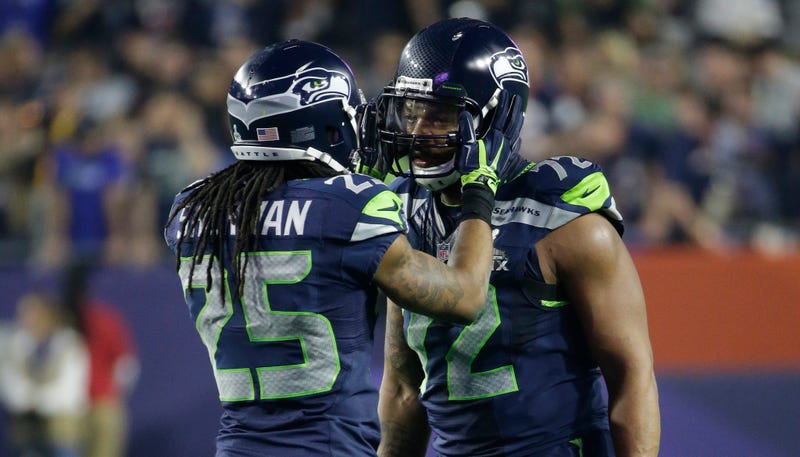 he week following a December 2016 loss to the Packers, Sherman and Bennett nearly came to blows over Wilson. The quarterback threw five interceptions against a defense that finished 31st in passing yards allowed that season, and Sherman, a member of the unofficial player leadership huddle of which Wilson was not a part, proposed confronting Wilson in a private setting to ask what the issue was, as they'd routinely do with other players when performance dipped. "That was a common thing to do, because often it was some outside factor affecting guys, family stuff, and you'd work through that," one former player says. But Bennett took issue, reminding Sherman that they only had one quarterback. The confrontation escalated to the point where the two needed to be separated. Toward the end of that '16 season, Sherman's complaints became louder and more public, and they clearly dated back to what had happened in the Super Bowl defeat. In private, what he said was even worse.
Should have run the damn ball.