There is a lot wrong with high school football in my opinion, but one of the bigger issues that personally bother me are athletes who transfer to private schools with sports as the motivation. I've seen so many athletes transfer out of the high school they were originally going to, just to attend a powerhouse private school. In addition, I've seen parents forcibly move their kids to these schools with obvious intentions for them. I hate seeing this because I believe transferring to these private schools damage these young players more in the long run.
I understand the argument that these athletes may do this to help out their college opportunities but I'm going to keep it real. If an athlete has to transfer to a powerhouse high school full of other good athletes to get noticed nationally, chances are they already aren't good enough to go pro. Most transfers move to these schools with the intentions of increasing their chances of going pro someday. The chances of going pro for high school students are already low, to begin with. I definitely feel like it's rare to see an athlete go through the trouble of transferring to a football school, only to get the opportunity to get into a good college if any college. Athletes who just want to get to college will most likely accept any scholarship presented to them. In my opinion, there's no point in going to a private school with the focus of simply getting to the collegiate level. Let me break it down.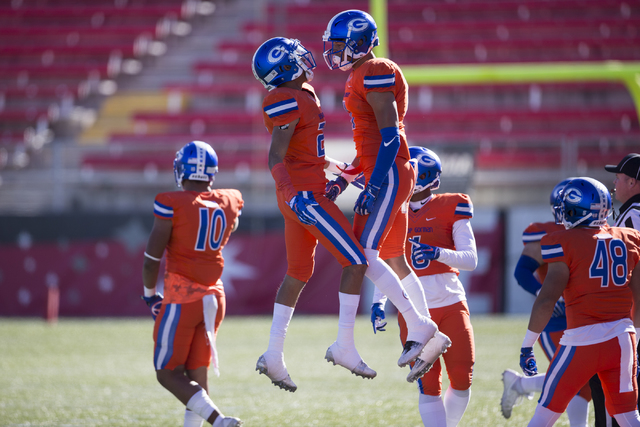 I'm going to use 3 specific football programs and its players as the basis for my argument against these private schools. Mater Dei High School, Bishop Gorman High School, and IMG Academy are the schools I'll be using as my examples. For those who aren't familiar with high school football powerhouses, Mater Dei High School is one of the oldest powerhouses in football history. That hasn't changed in recent years as their 52-21 State Championship slaughter over fellow powerhouse team De La Salle showed this past season. Notable football players from here are Matt Leinart and Matt Barkley. J.T. Daniels was Mater Dei's most recent graduated quarterback and was considered one of the best high school quarterbacks in the nation this past year. He will be attending USC like many past Mater Dei quarterbacks. In addition, Mater Dei is one of two high schools in the nation to produce two Heisman winners. Mater Dei is a private Catholic school that has simply thrived on being able to recruit players and succeeding. This season is no different as they will go in as the #2 ranked team in the country.
Bishop Gorman High School is yet another powerhouse private Catholic school. As of now, Bishop Gorman is ranked #11 nationally but that's expected to change during the season. After experiencing a lot of success in the 70s and 80s, they would make a major comeback to the high school football world beginning with their 2007 4a state championship. Since then they've remerged once again as a titan of the high school football world. I'll do a quick rundown of their team accomplishments. Bishop Gorman has won the state championship in their respected division almost every year since 2007, with the only exception being 2008. That's 10 state championships in 11 seasons. They also were national champions according to USA today in 2014, 2015, and 2016. Bishop Gorman High School is the definition of a dynasty. Notable players from Bishop Gorman include offensive tackle Ronnie Stanley drafted by the Ravens with the 6th overall pick and recently retired running back Demarco Murray. Former number two ranked high school quarterback, and current Ohio State quarterback Tate Martell is somebody looking to add to that list of notable Bishop Gorman alumni. Dorian Thompson- Robinson is the most recent Bishop Gorman quarterback to graduate, and he was also the number two ranked quarterback in the country. DTR will play for UCLA this next season. Bishop Gorman like Mater Dei has thrived on recruiting players, and it's shown through their success.
Finally, there's IMG Academy. Personally, I've always hated IMG Academy. This is a school that doesn't even hide that it's a school specified for sports. This is a school that started as a tennis academy before being purchased by a sports and entertainment company, IMG. Since buying the tennis academy in 1978, IMG has bought out other sports academies and have added sports programs. It is a college prep school for athletes, and they don't even hide it. IMG Academy doesn't have too long of a football history, because they didn't field a team until the 2013 season. In their short history, IMG Academy has already become a prominent name in the high school football ranks as they now sit at #3 right behind Mater Dei going into this season. IMG Academy has been undefeated since 2014 and has won 37 straight games going into this next season. IMG also hasn't nationally ranked outside of the top 5 basically since the conception of their football team in 2013. There have already been 119 D-1 college football commits that have come from this school since its creation. It's common to see top players at every position in every high school recruiting class now coming from IMG Academy. All the players they take in are transfers, and as a result, it's created one of the best football programs in the nation. Players like Bo Scarbrough, Deondre Francois, Kellen Mond, and Last Chance U star Malik Henry are just a few high profile high school athletes they took in. Technically Malik Henry did not play for IMG Academy, but he did transfer there and transferred again before his senior season. I'll still consider Malik Henry as somebody who went to IMG because he did train there.
An athlete who truly has academic goals in mind for after high school wouldn't attend one of these schools in the first place unless they were given a full ride scholarship or could somehow afford to pay to go to one of these schools. The total tuition for a football player to attend, play, live, and train at IMG Academy over 4 years is $77,650. Without the cost of living at IMG Academy, the tuition comes out to $61,650 over 4 years. The regular tuition rate for this upcoming school year at Bishop Gorman High school is $13,700. That number obviously doesn't include the fees and other expenses that come with attending a high-class private school. At Mater Dei, the tuition for this upcoming school year is $16,900 for non- Catholic students. Again, that number doesn't include all the expenses either.
These tuition rates are comparable to some college tuition rates. Of course, these private school tuition rates are on par with the average private school rate. Which makes sense, because these three specific schools are academically ranked about average according to Niche.com. IMG Academy is the highest rated private school out of these three at #910 out of 3,903 schools. Mater Dei and Bishop Gorman rank at 1,022 and 1,199 out of 3,903 respectively. If getting a better education was really on the mind of these student-athletes, then they would accept a full ride scholarship or pay that tuition for a better private school that will prepare them much better for college. These three schools are obviously private schools meant to focus on sports, as their high school athletics program rankings are near the top in the country. So the excuse that a student-athlete coincidentally chose to transfer to a powerhouse football school for academic reasons, already sounds doubtful. If a parent thinks that one of these schools may prepare their child better for college than their current public school than they're probably right. It's painfully obvious that most private schools are simply better in every way than public schools. I can respect a parent or student making that decision to go to a private school with the true intentions of pursuing a better academic experience. Except most times that doesn't seem to be the case.
If you look at the top 100 prospects from this last high school recruiting class, a majority of them will have a high school listed next to their name that they did not attend their freshman year.  If it's a private school listed next to their name, then it's fair to assume that they transferred to that school. In terms of national recognition, moving to a school to get recognized makes sense. In terms of development for that athlete, I think moving to a private school for sports hurts an athlete. Here's the thing. As much as a lot of fans want to think of high school athletes as mindless jocks, they're all much more than that. Private schools like IMG Academy can tend to make an athlete think they are just that, and nothing else. Schools and coaches that overly pump up their athletes and idolize them make them into mindless jocks. It's the culture of putting sports above education, that create these mindless jocks that society either loves or loves to hate. Physical development wise an athlete will most likely make leaps and bounds that would not have been possible anywhere else. Except being physically developed won't teach an athlete how to act in public, think for themselves, have dreams outside of football, or other basic things in life. These private schools put too much emphasis on sports like football, that it robs many of these athletes out of the ability to become more than a mindless jock.
Giving these athletes basically thousands of dollars to train, work, and play at these private schools are done with the intention to keep them focused on sports. In turn, these athletes and their guardians expect them to have a better chance of going pro someday. Going to these schools won't even make a dent in the chance of an athlete going pro. At most their chances of going pro will go up 1%. Imagine intensely focusing on one sport for at least 8 years of your life (college and high school) if not more, only to not reach the one goal you had in mind for years. Most former athletes know this, but a sport will quit them before an athlete can choose to walk away satisfied. This is something that isn't realized usually until an athlete realizes they're staring directly at the end of their playing career. Whether this realization comes in their final season, or after another injury it still leaves them shocked. Some former athletes know how to handle life after sports, but for an athlete who made sacrifices like transferring high schools (most likely giving up memorable high school experiences) it tends to hurt a little bit more for them. For an athlete who commits so much of their life to one thing, how well do you think they will respond when it's all taken away?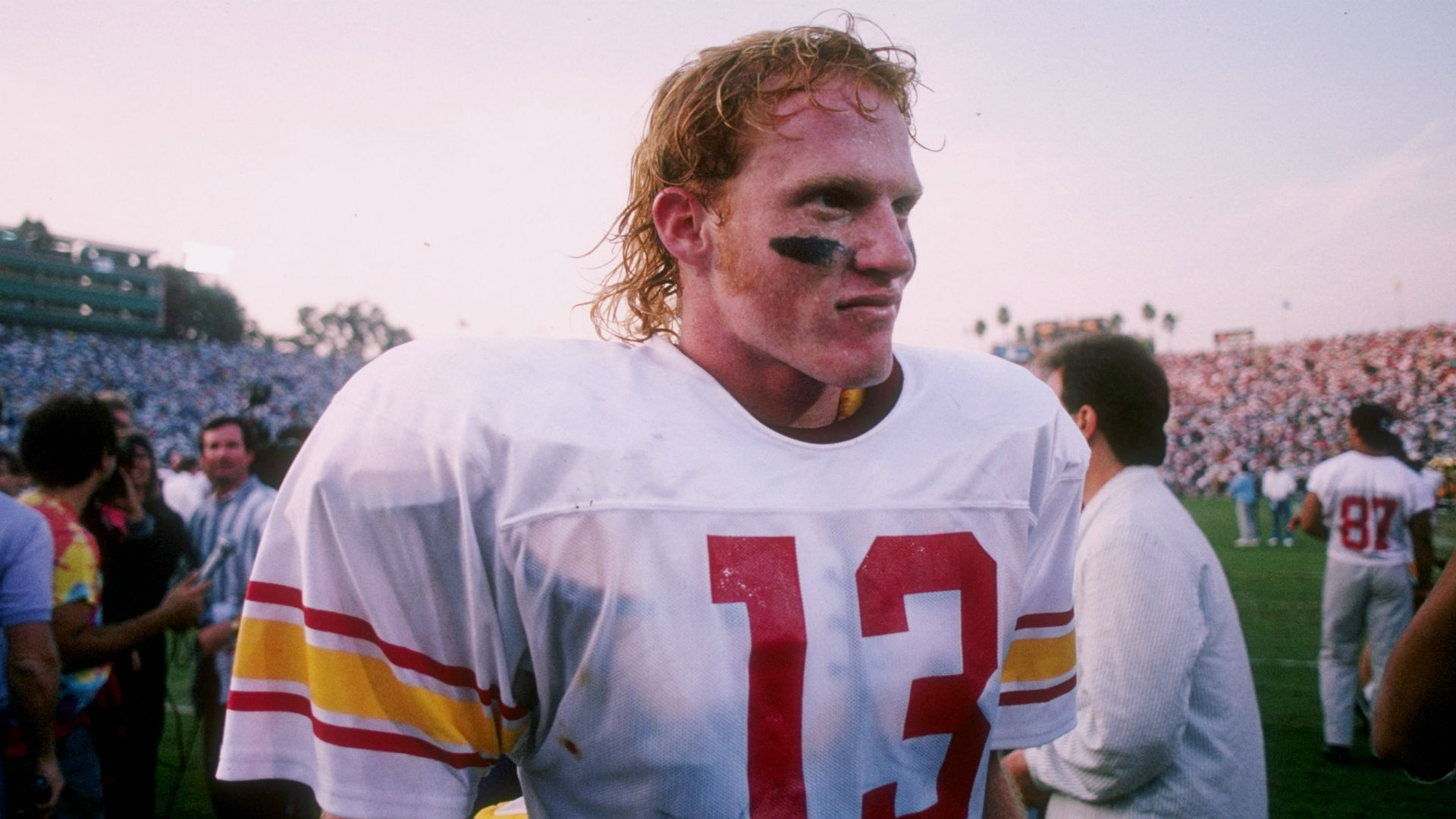 I'm going to use two specific football players as examples of why focusing on sports only is dangerous. Of course not every football player is like this, but it's hard to imagine that there isn't a decent amount of former "prodigies" out there who aren't. The first one is former Mater Dei quarterback, Todd Marinovich. He was also known as the Robo-QB. His story was documented in the 30 for 30 "The Marinovich Project". He was forced from a young age to train, and become the perfect quarterback. His father, former USC lineman Marv Marinovich, was the first ever NFL strength and conditioning coach. He would introduce athletic training to his son well before he even left his crib. Todd Marinovich was also given a very strict diet since he was a baby until he went to college. His father had a very strong influence on his priorities growing up, and for Todd football was his priority for a very long time. Starting in college, the Robo QB began to crumble under a combination of public pressure, and pressure from his father to be the best quarterback he can possibly be. Eventually, he would turn to drug use, and make many more bad decisions because he simply could not handle the pressure. This intense focus on football would ruin him as a person and would leave him loss as a person for a very long time. In August of 2016, he was arrested once again for drug possession 25 years after he got drafted by the NFL. Today, he is still trying to become the oldest starting quarterback in the history of pro football, after signing a contract with the SoCal Coyotes of the World Developmental League in 2017. The point of this story is that the hardcore pressure put on Todd Marinovich would result in him falling apart. Except when he finally left football, he did not know much else which resulted in him going back to football. Of course, everyone is built differently so some people can handle that pressure better than others while others simply can't handle the pressure of that scale. In addition, it became painfully obvious that without football Marinovich did not really have a solid identity. Football was everything he knew for the longest time, which naturally caused him to neglect other areas of his life that were left underdeveloped.
Todd Marinovich's story is a sad one, but what makes it sadder is that his own father was the one who ultimately set him up for failure by putting him in situations where football was the main focus. Even after moving on from Mater Dei, the focus was still on football. Situations like this where a parent drives their child to focus so much on a sport is a lot more common than most people would think. I guarantee it that every high school football team in the nation has at least a handful of athletes playing only because of their parents. Those stories aren't as talked about as much, especially if that child puts in all the work and still fails.
A more recent story of a player who was forced into football, and obviously struggles in life because of it, is former Last Chance U star Malik Henry. Last Chance U is a great Netflix series that follows football players who go the junior college football route for one reason or another, but all the athletes have the goal of getting a division one football scholarship. I highly recommend it. This past season especially was interesting when they moved to a new school called Independence Community College, where former Florida State and top high school quarterback prospect, Malik Henry, would spend last football season at. I'll try to keep this spoiler free in terms of the outcome of Indy's season, but Malik Henry, in my opinion, was easily the worst person that has ever been on this show. In the show, Malik Henry was the type of player that makes a lot of coaches quit, and get frustrated. In the show, Malik Henry was praised for his football intellect but struggled with showing respect to anybody and trusting the play calls of his coaches. It resulted in Henry making many ill-advised audibles, while at the same time being cancer in the locker room. In the show, Malik Henry came off as an arrogant, disrespectful, uncaring, and terrible player. As someone who is a coach and will be a teacher, I tried to understand why Henry was the way he was. Nobody is naturally a terrible person in my opinion, and I believe that terrible people are formed by terrible experiences.
Relatively early on in the show, it's stated that Malik Henry is struggling with depression and anxiety. Obviously, it isn't clarified whether this is a medical problem that he has struggled with forever, or more so a problem that has arisen because of the situation he is in. As somebody who has personally struggled with both those things as well, it was scary looking at the way Malik Henry would be so despondent in practices or games. Most football coaches would see this as him simply being lazy, or him just not wanting to play football at all. There's truth in both of those things, but as somebody who has struggled with the same things Malik Henry has, it's much deeper than that. There were shots throughout the show, where I recognized his depression and anxiety getting the best of him. I recognized it because I've personally been depressed and anxious at football practices and games.
Football is a sport with some of the most abrasive, shallow, selfish, and disrespectful coaches in all of sports. There's a reason why high school football coaches are constantly depicted as imbecile meatheads with no compassion in many movies and tv shows. I'm saying all of this as a young man who wants to be a football coach forever. Things need to change. The days of yelling at kids for no good reason, and basically degrading them are quickly fading as mental issues like anxiety and depression become much more prominent in today's society.
Depression and anxiety are hard to classify/recognize, but there are a couple of ways it can be. Personally, I am a perfectionist, so whenever I made a stupid play or messed up I was always my worst critic. It got to the point where I'd physically hurt myself because I would sometimes get to the point where I simply hated myself. I understood playing any type of sport had its pressure, but for me, I always had unrealistic expectations for myself that I could never achieve. As I continued to fail to reach these unrealistic expectations, that disappointment became hatred for myself. My middle school coaches quickly recognized this and made a point of making sure I never got too down on myself because they understood that I was very critical of myself. My middle school coaches and teammates helped me become the best player I could be, by recognizing my learning style and general personality.
Then I moved to Colorado, and I lost that support system. I also lost the understanding my coaches had for me. So when I took the field for the first time during the spring of my freshmen year, I was already not in a good state of mind. I was very homesick, and to make things worse I didn't like my new teammates. Before I joined the team for spring workouts, I was constantly bullied by the football team (specifically the freshmen team and JV team). I never fought back, because I knew sooner than later they'll realize their mistake. It became obvious after a couple days, that I was a varsity caliber player. It made some of the bullies resent me even more, and so I was very distant from a lot of the JV players on the team. I wasn't the fastest safety, but I had a great vertical, footwork, and I was a big-time hitter. After a week, I was already written in as the JV starting free safety. Soon enough I began building a significant case for myself to receive varsity reps in practice. While this was going on, I still felt out of place and my coaches who didn't know me very well (nor made the effort to) were doing what they can to prevent me from getting any varsity reps. I remember there was a practice drill where I absolutely just drilled their star running back, with perfect tackling form and everything. Then the varsity defensive coordinator got in my face yelling at me. Saying I was not going to be able to tackle that running back again like that, and then continuing to go at me with personal attacks that I'd rather not repeat. At this time I had family troubles going on at home as well. Then one day I went to practice feeling very out of it, because the night before I spent with my dad in the ER of a hospital. This day in practice was also the first day I got my first and last varsity practice rep. We were running a scrimmage, and the defensive coordinator was the scout quarterback. I was given the wrong play by my position coach, which already put me in the wrong spot. I still almost made a diving interception. After that, the defensive coordinator stopped the whole practice to yell at me and single me out. I get what he was doing, but it was my first rep with varsity and I was given the wrong play. Yet he still ripped into me, while at the same time I was mentally ripping into myself even worse feeling like I lost my once chance. After that day, I was not given another practice rep with the varsity team. Even though I did everything right at practice from then on for a month, I was still hating myself for not taking advantage of my opportunity. That combined with many other things that began to pile up, a month later I attempted to commit suicide. I was luckily stopped, but I had to miss a practice because of what happened. I would hear rumors that the defensive coordinator was spreading about me after that, and so I decided to transfer schools.
Throughout this past season of Last Chance U, I could just see and imagine a lot of what Malik Henry must've been thinking every time he was criticized or faced with adversity. In Last Chance U they interviewed Malik's father, and I couldn't help but feel like he was negatively affecting Malik's life. I'm in no position to judge, but he did admit to forcing Malik to go to IMG Academy. In addition, he admitted to forcing Malik Henry to play football and quit baseball because "it was in his best interest". I found that comment especially strange since even below average pro baseball players still make just as much as the highest paid quarterbacks in the NFL. Malik was a fairly decent baseball player as well, so all of this leads me to think that his father is making these decisions for him more so out of his own self-interest. His depression and anxiety apparently peaked after he left Florida State, because of the backlash he received from their fanbase. His father would then force him to go to Independence in an effort to get him back into football. He would also admit that he may have pushed Malik to go to Independence too early. I honestly think that Malik has been negatively affected by football, considering he has constantly been pressured into playing football. Its resulted in him not becoming as developed in other areas of his life as seen on Last Chance U. His lashing out and disrespect for his coaches can be rooted in the fact that he has almost always been highly regarded by every school he has went to. So he may not take criticism or coaching well from people involved in a lower quality of football. Malik Henry is also a perfectionist so he may view this JUCO stint as a major step back and I wouldn't be surprised if he is carrying some self- hate for letting himself slip down a level. All of these things in his head combined with a coaching staff that doesn't understand him, and teammates he may not be as close to, add up to a very dangerous situation.
Private schools for sports help feed into the social belief that athletes are nothing but dumb jocks. The intense focus these schools put on sports like football tends to damage high school athletes, in the long run, making them into just that, dumb jocks. It becomes an unhealthy obsession just like anything else, and this sole focus on sports result in mentally, and emotionally underdeveloped athletes. Private schools for sports are basically ran like a business, and the athletes who don't become pro stars are victims of it. High school sports shouldn't be a business like this, but it is and at the expense of the only people who truly matter in high school sports which are the athletes.